SIC RECEIVES GRANT TO WORK WITH EHS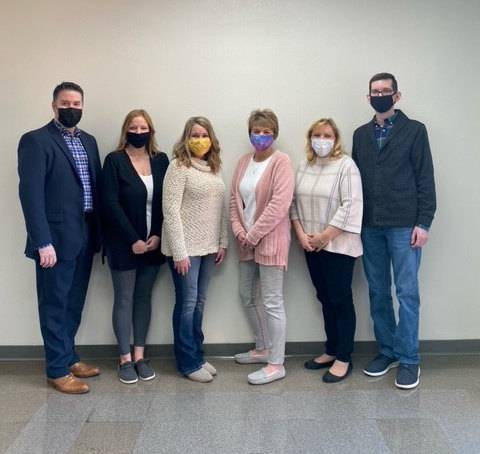 – SIC and EHS Work Together to Help Students Succeed –
In October 2020, Southeastern Illinois College was awarded the Innovative Bridge and Transition (IBT) grant through the Illinois Community College Board to partner with Eldorado High School.
Since then, EHS students have been working with a career mentor and math and English tutors to prepare for college. After completing the program, students should have completed the developmental math and English sequence and be ready to begin college coursework. Through the grant, students will receive free tuition and fees, free books, technology, professional tutors, and a career mentor. SIC was awarded over $96,000 for the project.
The IBT grant enables a pilot study that creates programs and services to support ADA students at EHS. The pilot study project focuses on EHS juniors and seniors ages 16 years or older that have one or more learning disabilities as indicated on an individual education plan (IEP). The benefit of the IBT grant is it will allow SIC to do a pilot study, which will get real feedback, and test with an engaged audience, while troubleshooting risks on a smaller scale.
In addition to free classes that will help them complete a college degree faster, all participating students will have a guaranteed job on the campus of SIC in summer 2021.
Dr. Tyler Billman, Executive Dean of Academic Services at SIC, wrote the IBT grant after a decade serving as Southeastern's disability coordinator and also serves as the project coordinator.
"The IBT grant will provide learning disabled students the attention they deserve to figure out a career pathway that best fits them," said Billman. "This could potentially be a game changer for these students that allows them to know that they can go further than they thought was possible."
The grant will employ Kacie Patterson to teach English, Jarrod Appel to teach Math, and Kathleen Riggs to serve as a Career Mentor. The grant will also provide Tracy Stafford and Valerie Hudgens to tutor these students in Math and English to help them maintain success throughout the spring and summer.
"This opportunity is not only appreciated but will provide a pathway in such uncertain times – allowing no expense to the student and a coveted student work position at SIC this summer. We could not be more thankful," said Eldorado High School guidance counselor Rachel Anderson.
Cody Cusic, Eldorado High School principal noted, "We are excited to be working with Southeastern Illinois College on the IBT grant. We are always looking for ways to better our school and community. SIC has always been willing to work with us on providing innovative ways to encourage student achievement. We look forward to having our students earn college credit, life skills, and summer employment while working to find a career path that works for each student in the program."
"With more students college-ready with a clear vision on their future, employers will have larger, more qualified applicant pools in Southern Illinois. When the population is more educated and motivated toward their career and future, the economy in the area can and will improve," said Billman.
###