Meshew Joins the Forensic Falcons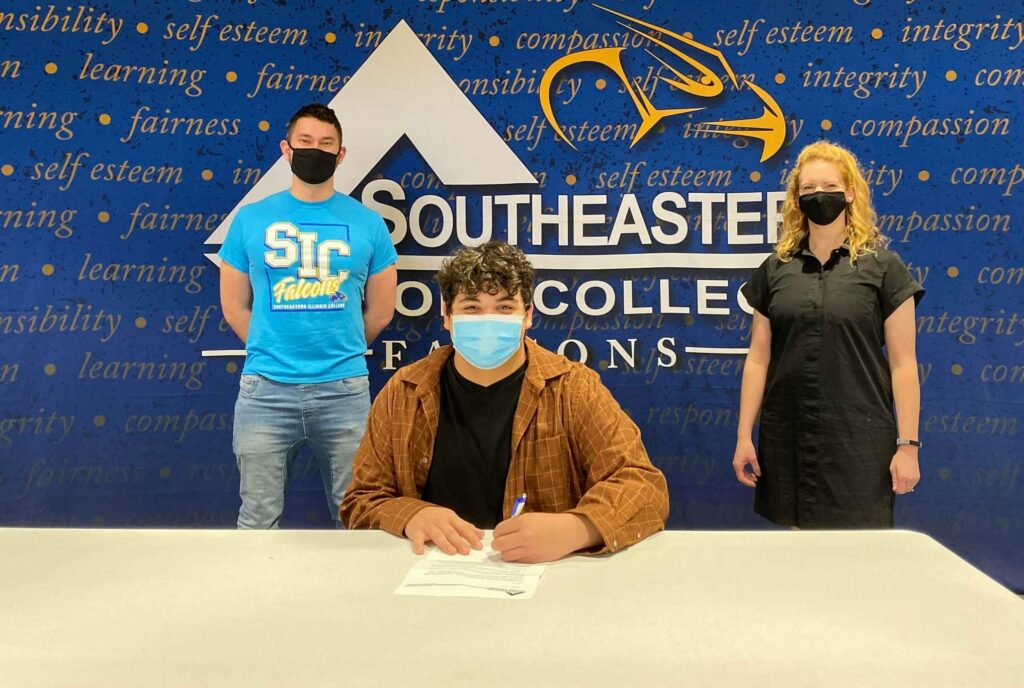 The Southeastern Illinois College Forensic Falcons welcome Harrisburg's Ian Meshew as the newest member of the 2021-22 speech team! Standing are SIC forensics coaches John Corum and Jenny Billman.
The Southeastern Illinois College speech team began in 1970 under coaches Gary Allan and the late George Dennis. The team hit the top 10 nationally in the late 1970's and has placed in the top five community colleges nationwide more than 25 times, with hundreds of individual championships. The team earned its first national title in forensics in 1986, with additional titles following in 1997 and 2005. For more information, visit www.sic.edu/ForensicFalcons or join them on social media: www.facebook.com/ForensicFalcons.