SIC Falcon Archers Sign a Carmi Bulldog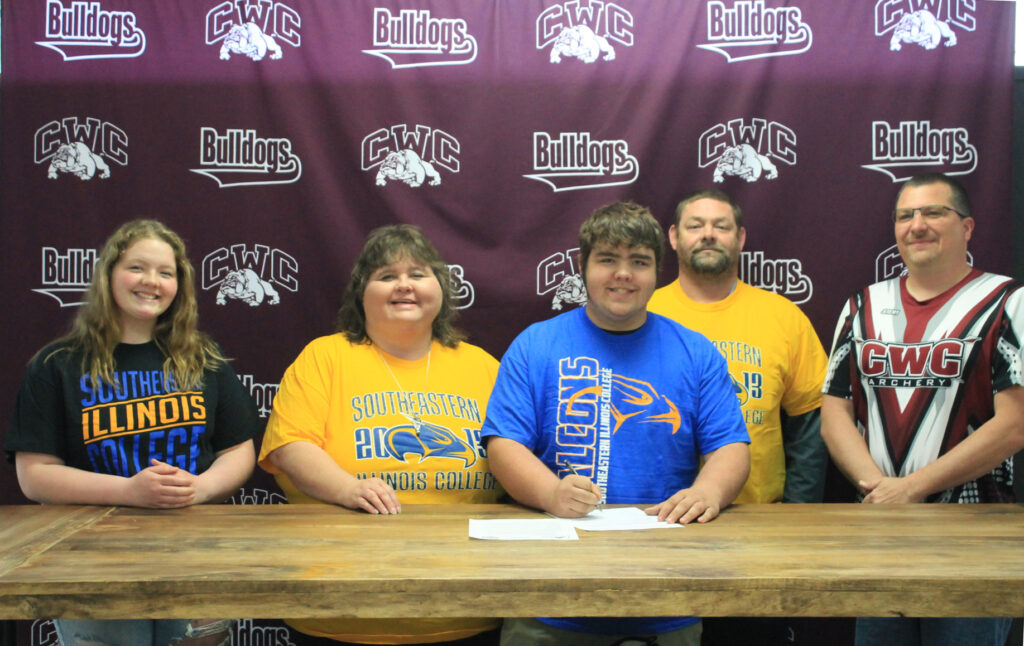 Zach Wagner of Carmi pinned his intent to compete with the Southeastern Illinois College Falcon Archers for the 2021-22 year, starting this fall.
Wagner competed with the Carmi White County Archery Team during his high school career.
"The SIC Archery Team is getting a great addition with the signing of Zach," said Carmi White County Archery Coach, Jeremy Smiddie. "It has been a great pleasure to watch the progress that Zach has made over the years on the CWC Archery Team."
Wagner plans to attend SIC with a major in PowerSports Technology.
"I look forward to having Zach on the SIC Archery Team because I know he will work very hard to be the best he can be," said SIC Archery Coach, Ricky Sauls.
Along with his participation on the CWC Archery Team, Wagner was also involved in FFA in high school.
The SIC Archery Team started with a small group of students as a pilot program in 2011. Since that time, the Falcon Archers have won national awards against Division I universities, added an indoor facility and indoor team, and host high school tournaments. The team is a member of USA Archery and ASA Archery. For more information about SIC's Archery team and facilities, visit www.sic.edu/archery or contact ricky.sauls@sic.edu or 618-252-5400, ext. 2248.
###