Falcon Bowling Program Signs Anna-Jonesboro Senior Daden Moore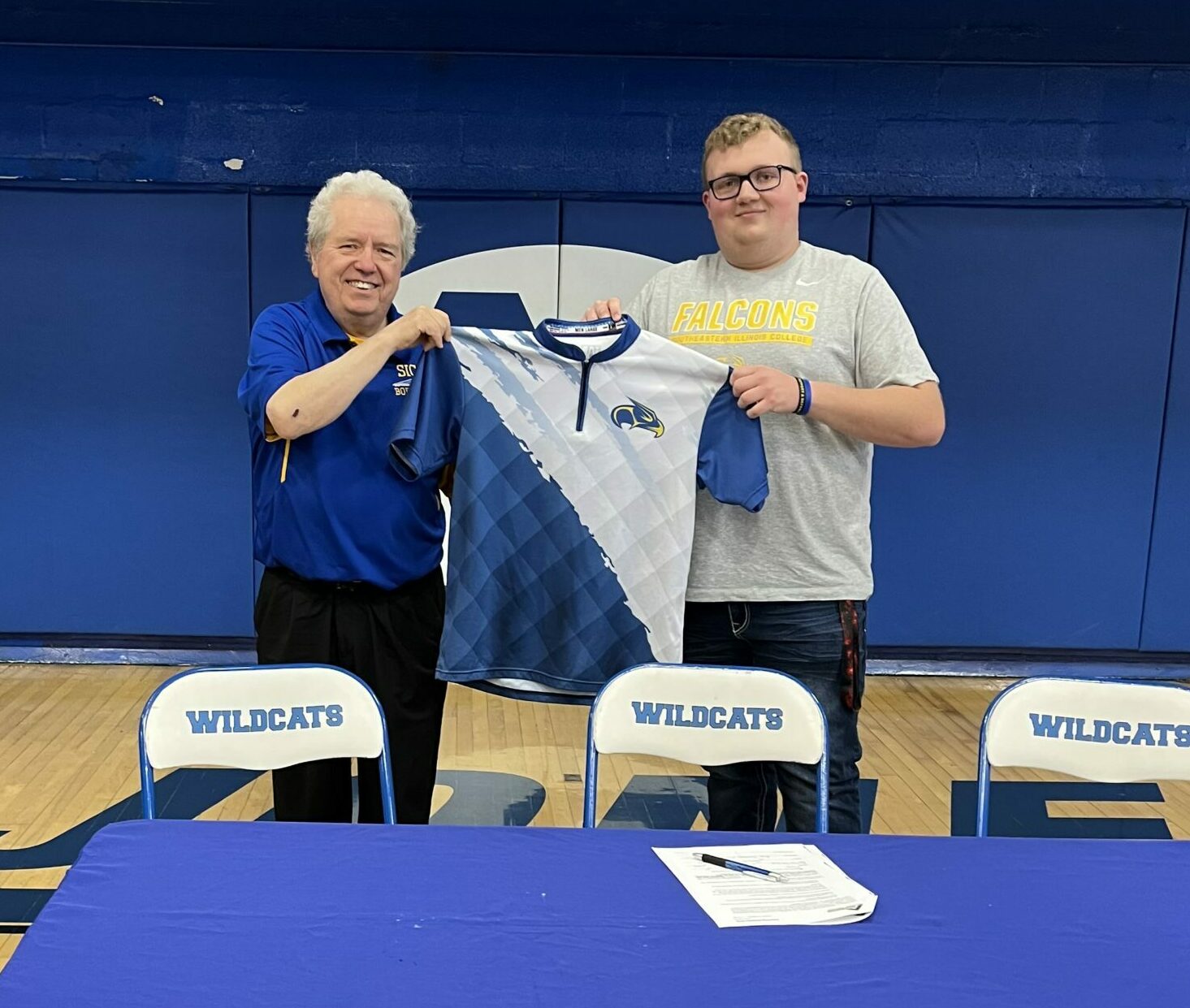 Southeastern Illinois College's Falcon Bowling Program proudly announces the signing of talented Anna-Jonesboro High School senior, Daden Moore. With just two years of high school bowling experience, Moore has showcased exceptional skills and potential, capturing the attention of the college's coaching staff.
"Daden comes to us having played only 2 years of high school bowling," said Head Coach Doug Cottom. "We really like Daden's game in that it is very simple, which means not a lot can go wrong. He has tremendous upside, and there is a ton of potential in this young man. He comes from a very strong Anna-Jonesboro High School bowling program."
Cottom's commendation of Moore's abilities reflects the confidence and excitement surrounding his addition to the Falcon Bowling Program. As an emerging talent, Moore's unique approach to the game and impressive results have already set him apart. With a keen eye for technique and a focused approach, he has the potential to make a significant impact on the team's success.
The Anna-Jonesboro High School bowling program has long been recognized for its dedication to excellence and the development of talented athletes. Moore's experience within this respected program has undoubtedly honed his skills and provided a strong foundation for his transition to college-level competition.
As Moore prepares to embark on the next chapter of his bowling career at Southeastern Illinois College, the Falcon Bowling Program eagerly anticipates his contributions and growth within the team. The coaching staff, his teammates, and the entire college community are excited to welcome him into the Falcon family and support his continued development as a bowler.
###