Junior Falcon Productions K-8: "Wizard of Oz" Auditions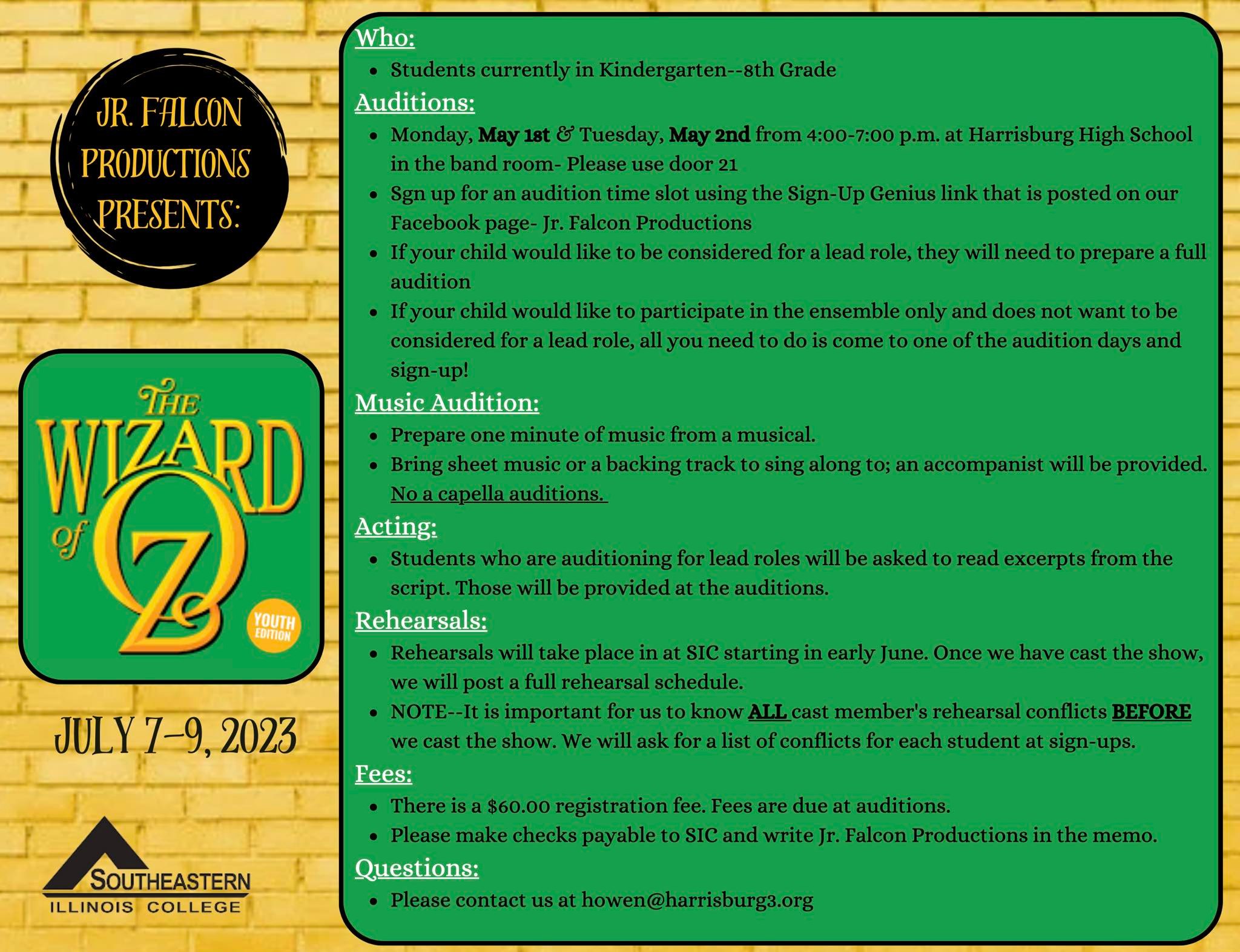 Junior Falcon Productions is proud to present "The Wizard of Oz: Youth Edition" this summer, directed by
Hannah Nance
, Jillian Miller, and Katie Harbison.
This show is open to any student in Southern Illinois who are in K-8.
Auditions and sign-ups are Monday, May 1st and Tuesday, May 2nd from 4–7 p.m.
We are so looking forward to spending another summer bringing theater opportunities to youth in Southern Illinois! We hope to see you all at auditions!
Performance dates are July 7-9
Registration Fee: $60 due at auditions
Please contact Hannah Drake with any questions: jr.falcon.sic@gmail.com
Find us on social media!
Instagram – @jr.falcon.productions
Facebook – Jr. Falcon Productions