1 event,
Attention future students of Practical Nursing and Associate Degree Nursing programs at SIC: The deadline for being accepted into one of our nursing programs is March 31, 2023. You must attend an advisement meeting to apply for the program prior to March 31. You do not need to make an appointment to attend. Show up…
1 event,
Excerpt from www.history.com: Presidents' Day is an American holiday celebrated on the third Monday in February. Originally established in 1885 in recognition of President George Washington, it is still officially called "Washington's Birthday" by the federal government. Traditionally celebrated on February 22—Washington's actual day of birth—the holiday became popularly known as Presidents' Day after it was…
1 event,
Paul Simon Scholarship Essays Due!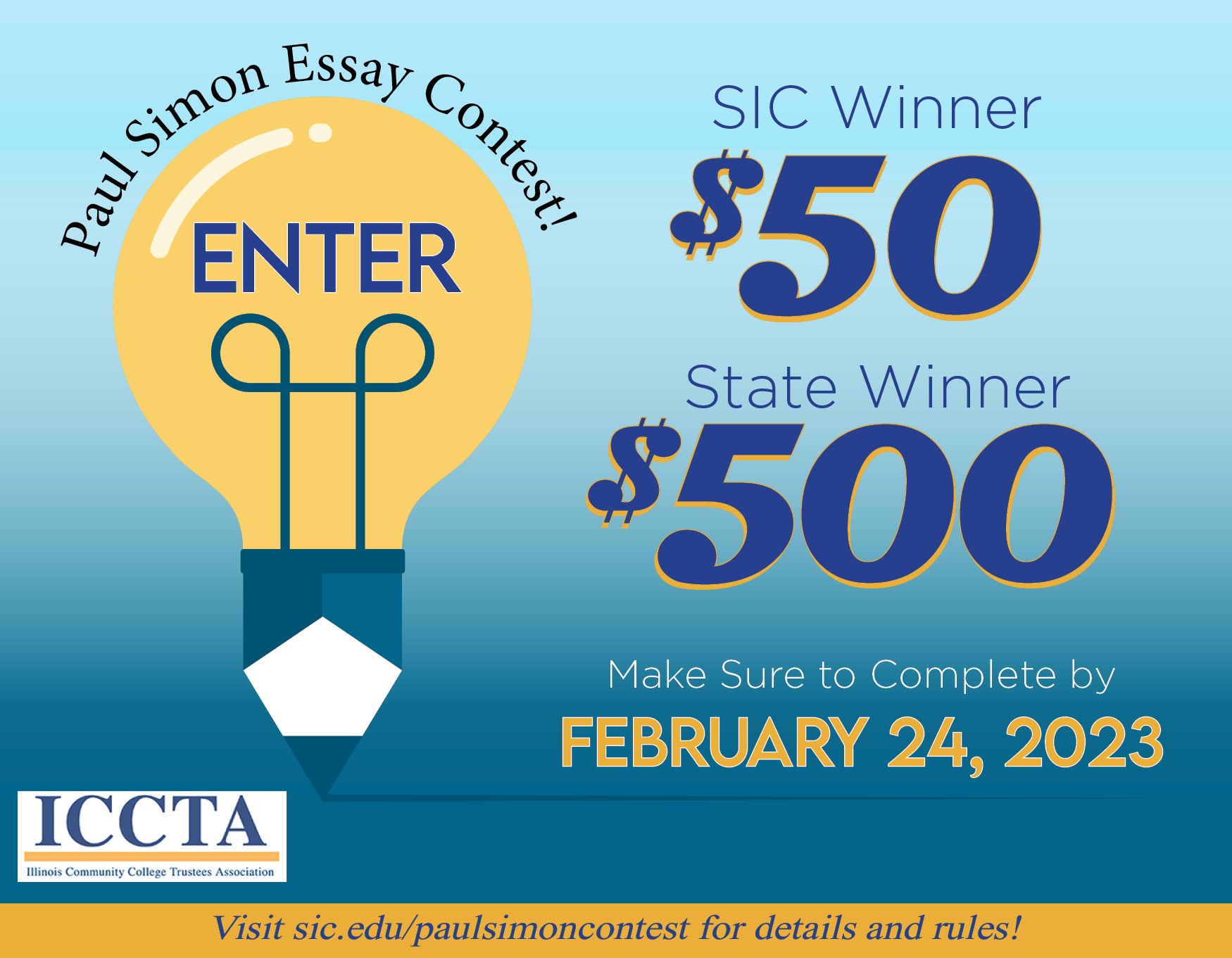 2023 PAUL SIMON STUDENT ESSAY CONTEST The Illinois Community College Trustees Association's PAUL SIMON STUDENT ESSAY CONTEST provides a $500 scholarship to the student who best describes "How My Community College Has Changed My Life." CONTEST RULES All currently enrolled students at ICCTA member colleges are eligible to participate in the Paul Simon Student Essay…
1 event,
Scholarship Applications are due today for all students attending SIC in the fall -- new and current students. For assistance or more information, email fao@sic.edu or call (618) 252-5400, ext. 4110. The application can be found at sic.edu/scholarships
2 events,
Halfway there!! If you need extra help or FREE tutoring, don't hesitate to talk to your instructor or visit the Learning Commons for free tutoring in English and all papers, math, biology and chemistry!
Classes dismiss at 11:30 a.m. today for Staff Development Day!