SIC's Trevor Nelson Makes It to Finals at Midwest Archery Championship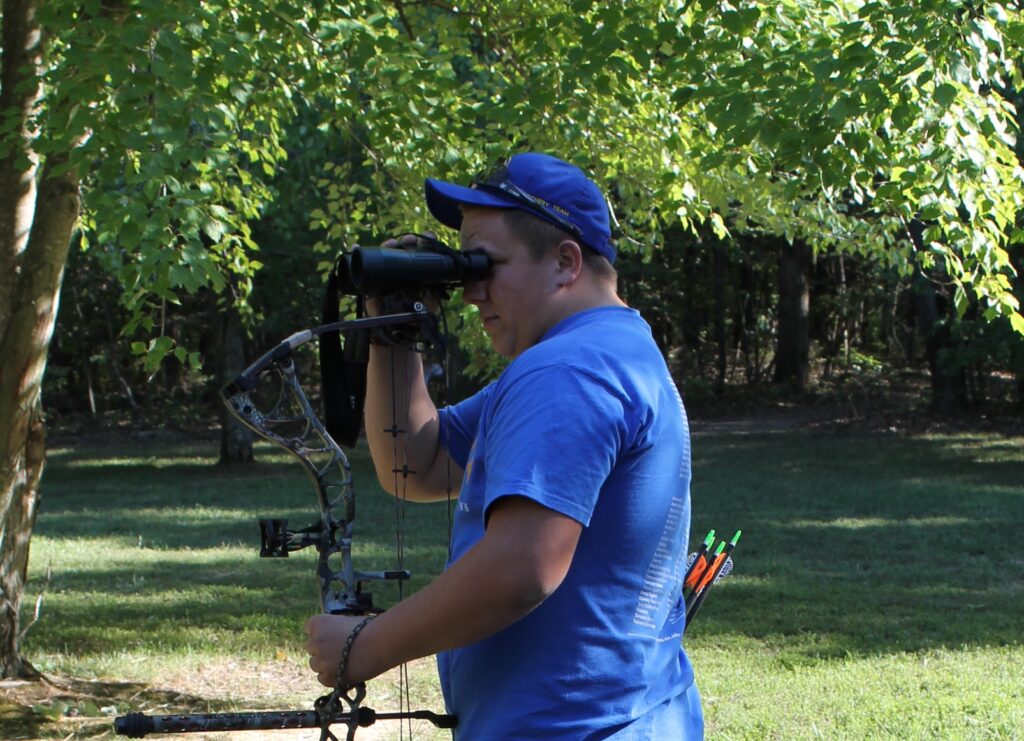 Trevor Nelson of Carmi found himself in some unfamiliar company at the Second Annual Midwest Bow Hunter 3D Championship held last month in Kinmundy, Ill.
Nelson, a sophomore at Southeastern Illinois College, was one of eight shooters, out of 88, vying for the coveted distinction of Illinois Bow Hunter Champion.
"Trevor is one of our most improved archers," said Darin DeNeal, archery coach for SIC and a former all-American collegiate shooter. "He proved at Kinmundy that he can compete with the best shooters in the entire Midwest. It didn't surprise me whatsoever that he finished in the top ten at the end of regulation shooting."
Nelson found that he was tied for fifth place at the end of the day's competition, placing him in a final elimination shoot-down among eight of the best amateur and professional shooters in the country.
Among the notables in the shoot-down were Mike Decker, current Illinois Archery Shooters Association Champion; Gary Rigney, 2011 Senior Olympics Gold Medalist and pro-staff shooter for Matthews, Inc.; and Carl McKittrick, former Illinois Traditional Bow Champion.
"It was incredible the way he shot in the elimination round," remarked Roger Snodgrass, shooting coach for Southeastern. "Trevor never lost his cool and remained confident that he could win the whole thing. And he almost did! The finish was quite remarkable for this young man, who found himself competing against giants in the archery world."
At the end of the day, Nelson finished sixth overall and just inches away from the fifth place trophy. Repeating as the overall winner was Decker, followed by Rigney in second, and McKittrick in fourth.
"At the beginning of the day, I never thought I would be on the leader board with seven of the best shooters around, many of whom represent the top archery manufacturers in the world," said Nelson.
"All in all, I thought I did very well, finishing in the top five out of 88. Also, representing Southeastern Illinois College while competing made it a very special accomplishment," he added.
SIC archery coach Archie Blair will take Nelson, along with nine other students, to the University of Missouri this weekend to compete in the 2012 U.S. Intercollegiate Archery Championships against some of the top Division I schools in the nation.
###