Area's Top Students Compete in Annual WYSE Competition at SIC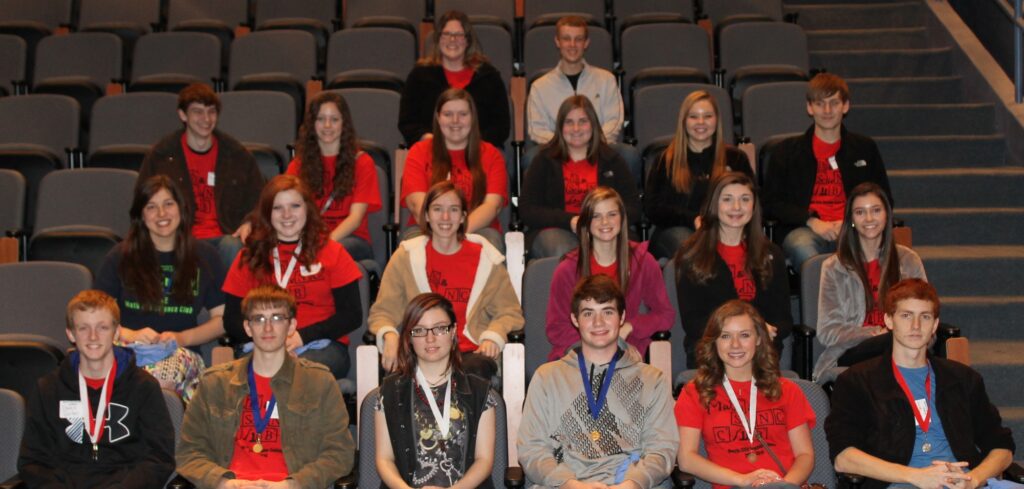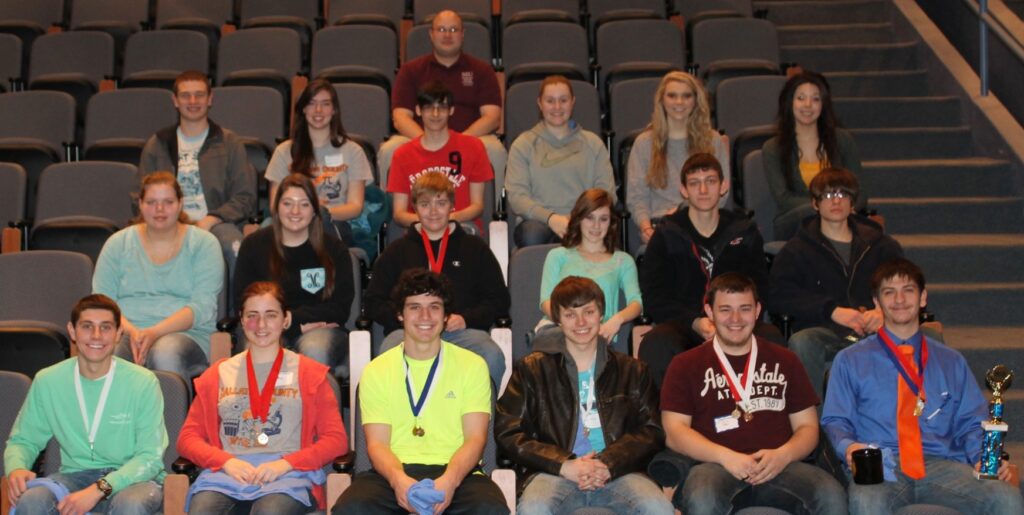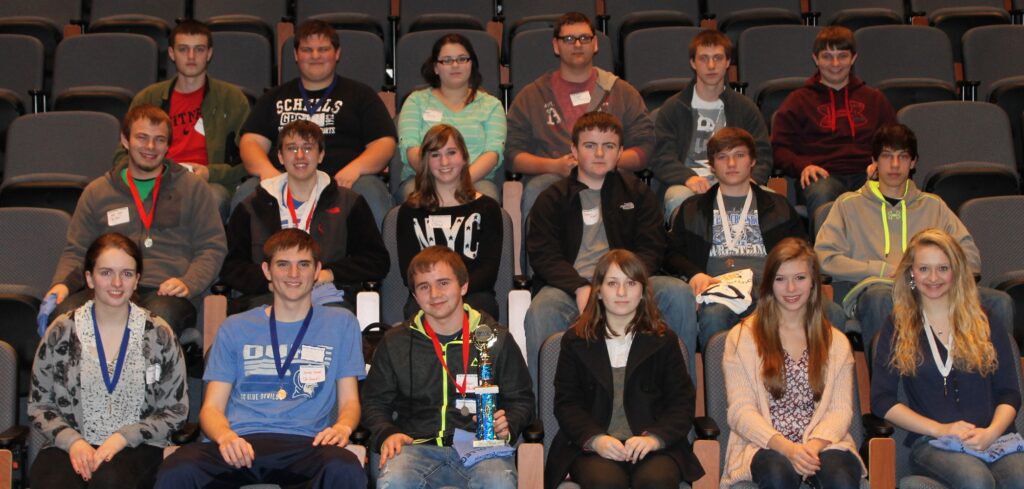 High school students from the area converged on the campus of Southeastern Illinois College last month to take a series of regional exams as part of the Worldwide Youth in Science and Engineering (WYSE) academic competition.
Regional winners, both in team and individual competition, qualify for sectional exams, which will be held later this month at Southern Illinois University Carbondale (SIUC). Illinois state finals are scheduled for April 10-11 at University of Illinois in Champaign.
Exams administered during the three levels of WYSE competition are designed to test students' knowledge of biology, chemistry, computer science, engineering graphics, English, math, and physics.
Jason Fitzgerald, chair of the Math and Science Division at the college, along with Dr. Mila Maring-Sims, anatomy and physiology instructor at SIC and regional WYSE director, hosted the event.
"The WYSE competition is not only a great experience for our local high school students, but it is also a great experience for our SIC students," said Fitzgerald.
Fitzgerald noted that many of the Math & Science Club students who volunteered their time to help with the event are former WYSE participants and they look forward to the time when they can again be part of the WYSE competition by proctoring and grading exams, handing out awards, and helping out in any way possible.
"The WYSE competition is always fun for those involved and provides students and faculty with many lasting memories," remarked Fitzgerald.
Team and individual results are listed below. Teams marked with an asterisk move on to the sectional competition at SIUC, and individuals marked with an asterisk, who are not members of an advancing team, are allowed to take the sectional exams as individual competitors.
As a special note, Gallatin County High School won the small school division team award with a perfect score.
Small School Division Team Winners:
*Gallatin County High School – First Place
*Norris City -Omaha Enfield H.S. – Second Place
Hardin County High School – Third Place
Large School Division Team Winners:
*Carmi-White County High School – First Place
*Harrisburg High School – Second Place
Small School Division Individual Winners:
Biology
Gallatin County High School *Marcus Wargel – First
Norris City -Omaha Enfield H.S. *Drake Carter – Second
Gallatin County High School *Katie Lawler – Second
Gallatin County High School Candace Lindsay – Third
Chemistry
Gallatin County High School *Kaleb Burklow – First
Carrier Mills-Stonefort High School *Josh Brandon – Second
Norris City -Omaha Enfield H.S. *Tyler Lamb – Second
Gallatin County High School Kelsey Bartok – Third
Computer Science
Hardin County High School *Seth A.H. Austin – First
Hardin County High School *Jeremy Wayne Hicks – Second
Norris City -Omaha Enfield H.S. *Stephanie Johns – Second
Norris City -Omaha Enfield H.S. Dominique Feuquay – Third
Engineering Graphics
Gallatin County High School *Zackery Belford – First
Gallatin County High School *Dustin Oldham – Second
Norris City -Omaha Enfield H.S. Richie Brinkley – Third
English
Gallatin County High School *Candace Lindsay – First
Gallatin County High School *Kara Braun – Second
Galatia High School Elizabeth Harbin – Third
Math
Norris City -Omaha Enfield H.S. *Caleb Brown – First
Gallatin County High School *Marcus Wargel – First
Gallatin County High School *Zackery Belford – Second
Norris City -Omaha Enfield H.S. Tyler Lamb – Third
Hardin County High School Dylan Michael Moore – Third
Physics
Norris City -Omaha Enfield H.S. *Brady Webb – First
Galatia High School *Jessica Vinyard – Second
Norris City -Omaha Enfield H.S. Luke Marsh – Third
Large School Division Individual Winners
Biology
Carmi-White County High School *Zech Endsley – First
Harrisburg High School *Thomas Bucinski – Second
Harrisburg High School Meredith Wolf – Third
Chemistry
Carmi-White County High School *Jamey Steed – First
Eldorado High School *Matt Pena – Second
Carmi-White County High School Rachel Fleming – Third
Computer Science
Eldorado High School *Christian Stanley – First
Eldorado High School *Jacob Garrison – Second
Eldorado High School *Dakota Meents – Second
Eldorado High School Joe Watson – Third
Engineering Graphics
Carmi-White County High School *Seth Gross – First
Carmi-White County High School *Andrew Snyder – Second
Eldorado High School Dakota Meents – Third
English
Harrisburg High School *Meredith Wolf – First
Carmi-White County High School *Rachel Fleming – Second
Harrisburg High School Kalyn Eubanks – Third
Math
Eldorado High School *Nick Schimp – First
Carmi-White County High School *Jamey Steed – First
Carmi-White County High School *Drew Brown – Second
Harrisburg High School *Bryan Miller – Second
Harrisburg High School *Charles Murphy – Second
Harrisburg High School *Kate Thompson – Second
Eldorado High School Matt Pena – Third
Carmi-White County High School Colin Winter – Third
Physics
Harrisburg High School *Hannah Hefner – First
Eldorado High School *Joe Watson – First
Eldorado High School *Charly Lowery – Second
Harrisburg High School *Charles Murphy – Second
Harrisburg High School Bryan Miller – Third
Harrisburg High School Ryne Roper – Third
###