Dr. Toby Brooks Named SIC Distinguished Alumnus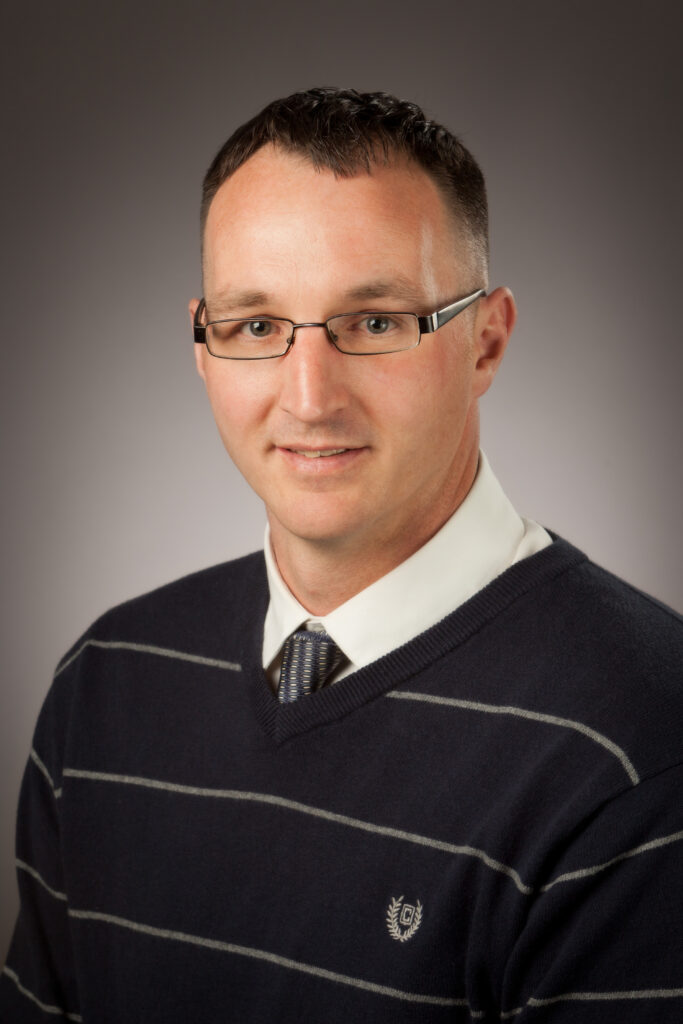 Dr. Toby Brooks, assistant professor at the Texas Tech University Health Science Center in Lubbock, has been chosen by members of the Southeastern Illinois College Mu Psi Chapter of the Phi Theta Kappa Honor Society to join Southeastern's Distinguished Alumni roster of 32 outstanding graduates. He will be the keynote speaker at SIC commencement on May 10 at 7 p.m.
A Golconda native, Brooks attended Southeastern from 1994-96, where he majored in math and science. He graduated with academic honors from the college, receiving his associate in science degree with a focus on physical education and athletic training.
Dr. Jonah Rice, president of SIC, remembers Brooks well. "Dr. Brooks was one of those outstanding students you just knew was going to do well in life," said Rice.
"I was fortunate enough to have taught Toby when I was a member of the faculty at SIC," continued Rice. "He demonstrated so many qualities for guaranteed success–intellect, work ethic, humor, and appreciation of his roots. His work outside of his profession demonstrates that love for the region. I'm delighted the committee chose Toby for this prestigious award."
From SIC, Brooks transferred to Southern Illinois University at Carbondale (SIU-C), where he received his bachelor of science degree in physical education and athletic training in 1998 and was named one of the university's top 25 graduating seniors. He continued his education at the University of Arizona at Tucson, where he earned a master's degree and doctor of philosophy degree in teaching and teacher education/physical education in 2000 and 2002, respectively.
Brooks is a licensed, board certified athletic trainer, strength and conditioning specialist, performance enhancement specialist, and youth fitness specialist level two. He also serves as the director of research and education for the International Youth Conditioning Association (IYCA).
Brooks' professional associations in athletic training and strength conditioning include such notables as the University of Arizona; University of Texas at El Paso; Southern Illinois University; USA National Baseball; Florida Firecats AF2 franchise (arena football developmental league); Southern Illinois Miners; and the NFL Oakland Raiders.
He has authored and co-authored numerous scholarly works related to fitness, performance, and strength conditioning. He is also the author of two historical non-fiction books of interest to Southern Illinois: Season of Change, published in November 2013, about the 1948 West Frankfort Cardinals minor league baseball team, and Sensory Overload, to be released in June 2013, about the DuQuoin Street Machine Nationals (1986-1998).
Brooks was surprised when notified of the honor. "Frankly, I was stunned when Dr. Rice called. He taught my very first ever college course at 9:00 a.m. on my first Monday as a college student. What a wonderful way to begin my studies! I owe a great deal of my love for writing to that English 101 course he taught."
Having attended a small high school, Brooks was intimidated by the thought of going away to a large college. "SIC afforded me the chance to ease into college life with most of my support structure (family, friends, home) still fully intact. I still had to grow up in a lot of ways. Southeastern provided me the extra time I needed to mature and to prepare for the next step in my life," said Brooks.
Brooks remembers with clarity the instructors at SIC who helped change his life. "I am 100% confident that my friends who attended four-year schools couldn't tell you their professors' names from the first semester of college. Not only do I remember most of mine (Dr. Rice, Gene Forster, Al Morgan, and Dr. Mila Maring-Sims), but I can pick up the phone right now and talk to any of them. I count them as friends."
Now, nearly 20 years later, Brooks has published seven books, with several others in the works. He writes numerous magazine articles every month, and he has published more than a dozen journal articles.
"I'm blessed to have had Dr. Rice and so many others at SIC as teachers. I am deeply honored to receive this award. The fact that Dr. Rice is now the president of the institution and made the call himself makes the whole experience that much sweeter," Brooks stated.
###