Southeastern Illinois College – Focusing on Health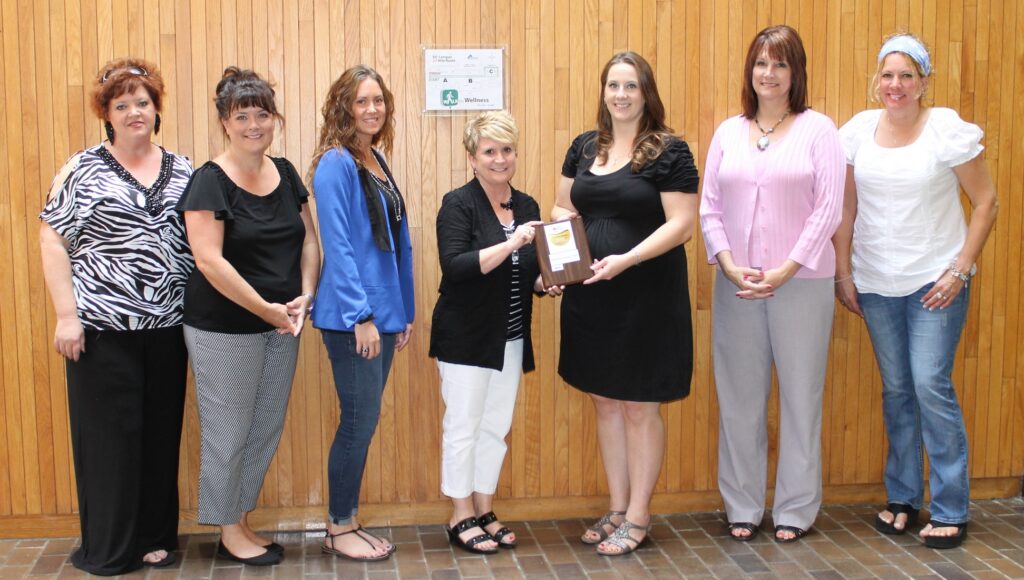 SIC Night at Ponderosa, Sept. 26, 5-7 – Shawnee Marathon and Half Marathon, Oct. 26
For its past – and continuing – efforts to emphasize and improve employee health and wellness issues, Southeastern Illinois College has been recognized as a "Gold Star Fit Friendly Worksite" by the American Heart Association.
Southeastern submitted its application for Gold Star status based on a number of initiatives in place, including, but not limited to: on-campus walking paths, fitness center tuition waivers for employees who sign up for the "Fitness Through Walking" course, a daily full salad bar in the school's cafeteria, the annual health fair which includes free screenings, and more.
However, SIC was not content to stand pat. The institution's Wellness Committee has taken the lead in expanding old plans and efforts as well as implementing new ones over the past year.
"The Wellness Committee is comprised of faculty and staff from different areas of the college who are committed to enhancing wellness for our students, faculty, staff, and community members," said Gina Sirach, committee chair. "Wellness initiatives are planned that will encourage everyone to consider making healthier lifestyle choices."
Southeastern's employees recently kicked off a "Move It and Lose It" contest. The contest will track employee time spent at the on-campus fitness center, with a winner being announced after final tabulations on December 12.
In the college cafeteria, in addition to the salad bar and daily deli options, "Wellness Wednesdays" have been instituted. On that day each week, items such as baked potatoes, baked chicken, and vegetable-centered stir-fry meals are featured.
The college's website also now features an employee wellness link. The link features measured walking paths on campus, fitness tips and suggestions, dietary guidelines, recipes and more.
Southeastern also continues to raise money and awareness for the American Heart Association's "Heartwalk" campaign, which culminates with the namesake event on Oct. 5 at John A. Logan College in Carterville. At SIC, the windows of the student center/cafeteria are being adorned with hearts displaying the names of donors who contribute to the cause to raise funds to fight heart disease and stroke. The college has set a goal of $10,000. Those who wish to purchase a heart in advance of the "Heartwalk" may contact Gina Sirach at 618-252-5400, extension 2250, or Barbara Potter at extension 2101.
Also, members of the SIC faculty and staff will be serving as wait staff at the Harrisburg Ponderosa on Thursday, September 26, from 5 p.m. to 7 p.m. Ponderosa will donate 10 percent of its sales from that time frame to SIC's Heartwalk funds, as well as any tips collected by the guest servers.
Later, on Oct. 26, SIC will serve as the starting and finish line for the inaugural Shawnee Marathon and Half-Marathon.
"Changing healthy behavior is ultimately up to individuals," said Sirach, adding, "However, Southeastern is committed to providing a workplace culture that supports wellness and healthy lifestyle behaviors."
###