SIC Announces 2014 Annual High School Business Skills Competition Awards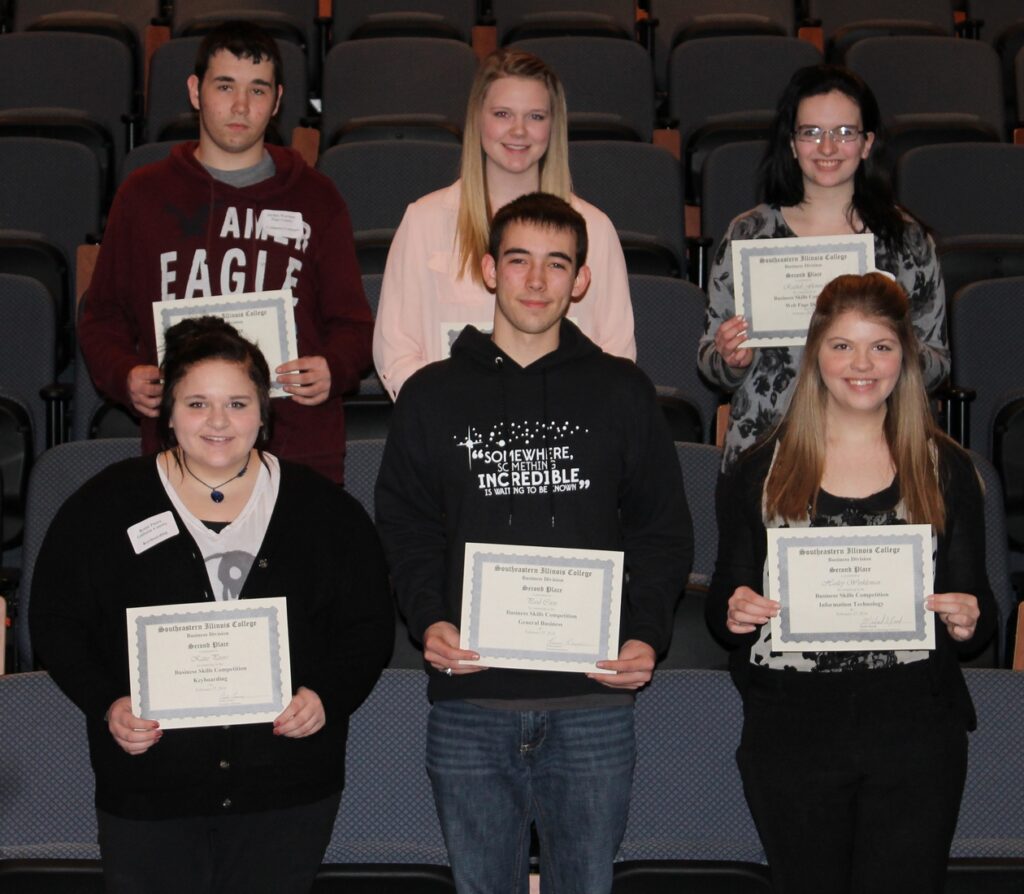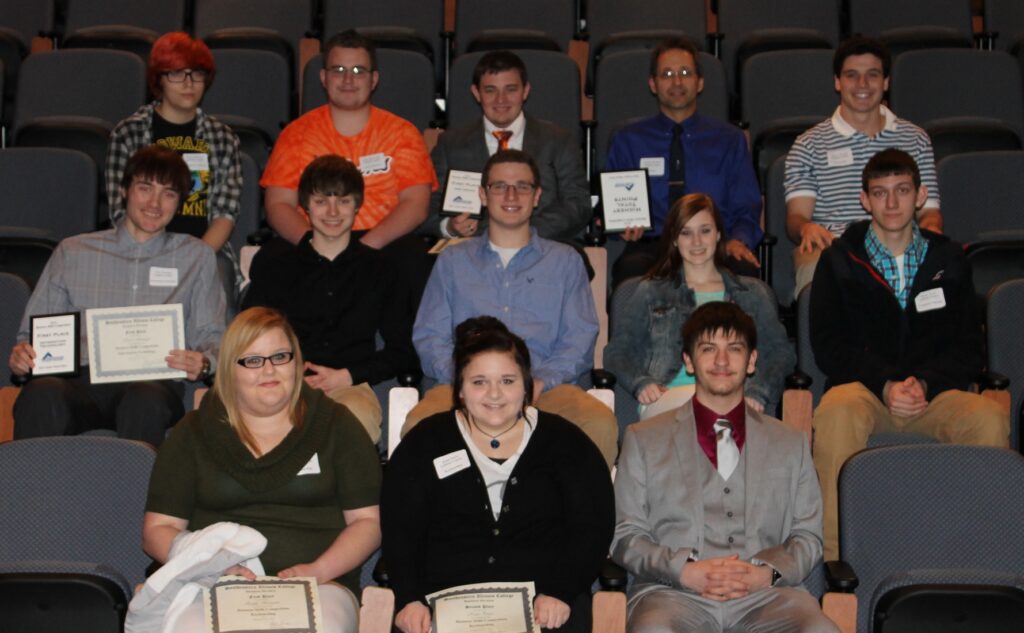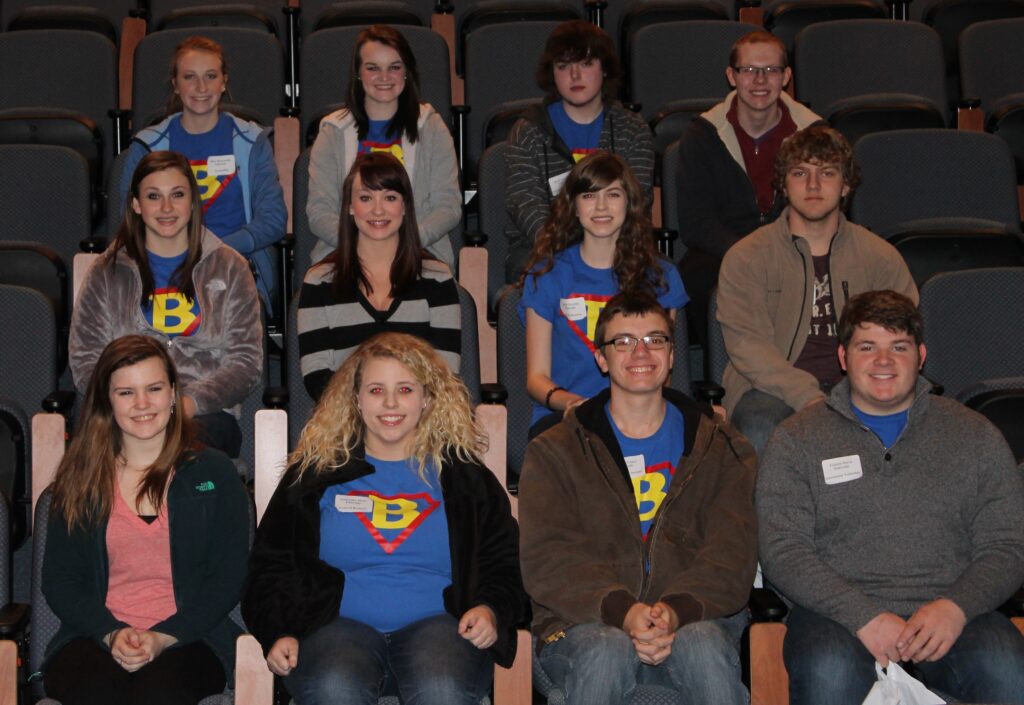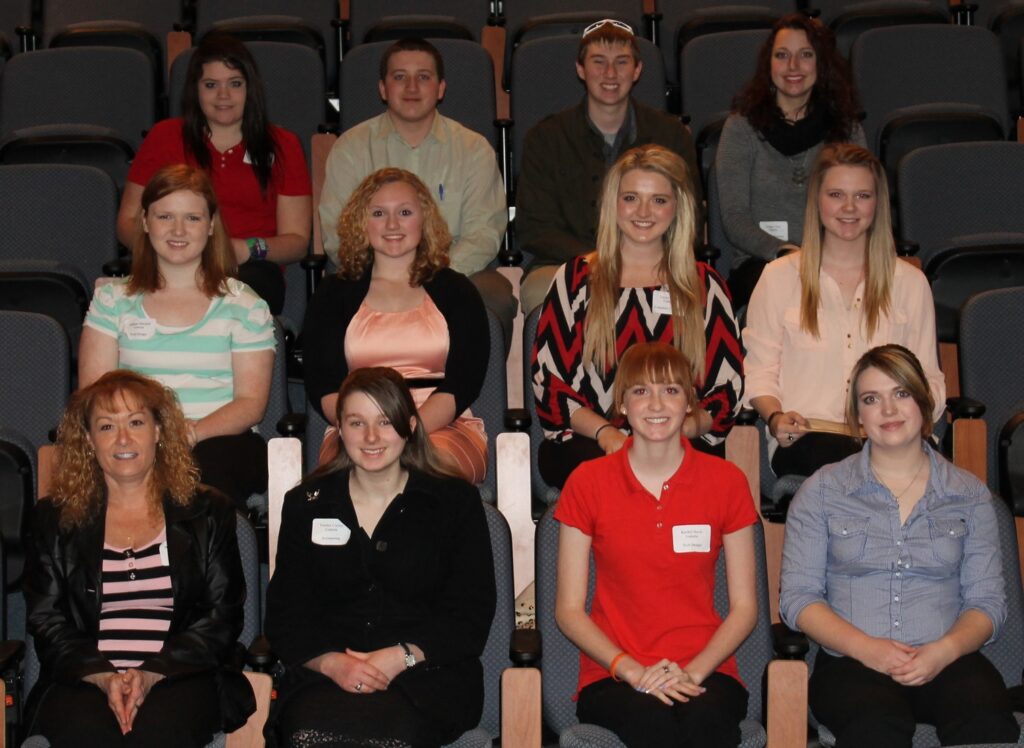 Gallatin County High School is the high overall winner again this year for the high school business skills competition at Southeastern Illinois College.
The event, held Feb. 27, included six categories for individual students to compete with their peers from other SIC district high schools. Those schools competing this year included Carmi-White County, Carrier Mills, Eldorado, Galatia, Gallatin County, Hardin County and Pope County.
Several of the events involve an objective exam while others have a hands-on component. The top two scorers from each event are recognized at the awards ceremony. Each school's individual competition scores are totaled to find out the school with the most points.
""The Business Skills Competition is a fantastic way for students to showcase the skills they have developed in high school and from their own personal study, and gives students the opportunity to interact with a potential future instructor,: said Scott Reed, information technology instructor at SIC. "It is also a great opportunity for SIC instructors to meet some of the prospective students for their programs."
Each high school can enter up to two students per event. In the accounting category, the 100-question test covers such topics as balance sheets, income statements, work sheets, adjusting and closing entries, account balances, notes receivable and petty cash. Students are not allowed to use calculators or cell phones during the test. Marcus Wargel of Gallatin County won first in accounting and Kaetlyn Watson of Galatia took second.
The general business category covers banking, budgeting, careers, economic systems, insurance, marketing and other business information. Jamey Steed of Carmi-White County earned first place in general business for the second year in a row, while Paul Coen of Pope County took second.
Keyboarding consists of two 3-minute timed writings with a non-corrected five error limit. Emily Barisano of Gallatin County won first place in keyboarding. Second place went to Katie Poore of Gallatin County.
Computer concepts tests student knowledge on basic computing principles, terminology, programming concepts and procedures, computer application concepts and computer equipment. Noah Stalions took first in computer concepts and Jordan Worthan of Pope County earned second.
In information technology, participants must reassemble a computer, determine basic networking properties, and complete a test. Taking first in information technology was Sean Flanigan of Gallatin County. Hailey Winkleman of Carmi-White County earned second in this category.
Finally, the web design category required students to modify a web page working with HTML code. Dustin Oldham of Gallatin County won first place in web design (improving from second place last year in this division), and Rachel Fleming of Carmi-White County took second.
The purpose of the event is not only to encourage and enhance the study of business knowledge and skills at an early age, but to familiarize area high school students with the available business and computer information technology programs at SIC.
"This year's competition has been bittersweet for me since I will be retiring this May. It has been my pleasure to be a part of this event for the past 12 years. One of the highlights of my year has been to get to meet these students and give them much deserved recognition for their academic achievements," said Karen Keasler, SIC business instructor and one of the organizers of the event. "Many of those who compete decide to attend SIC. It has been rewarding to find them in my classes and to get to know them. I will miss this."
Southeastern has traditional and online business degree programs. To learn more, contact an SIC recruiter at 618-252-5400, ext. 2245 or 2325.
###
Carrier Mills-Stonefort High School participants in the Business Skills Competition at SIC were Bailey Winters, Taylor Evans, Dakotah Mullins, Faith Hohman, Jamey Steed, Mackenzie Armstrong, Haley Bell, Scott Sanders, Rachel Fleming, Chaselyn Craig, Hailey Winkleman, and Hayden Browning.