SIC Honors Retirees and Recognizes Milestone Service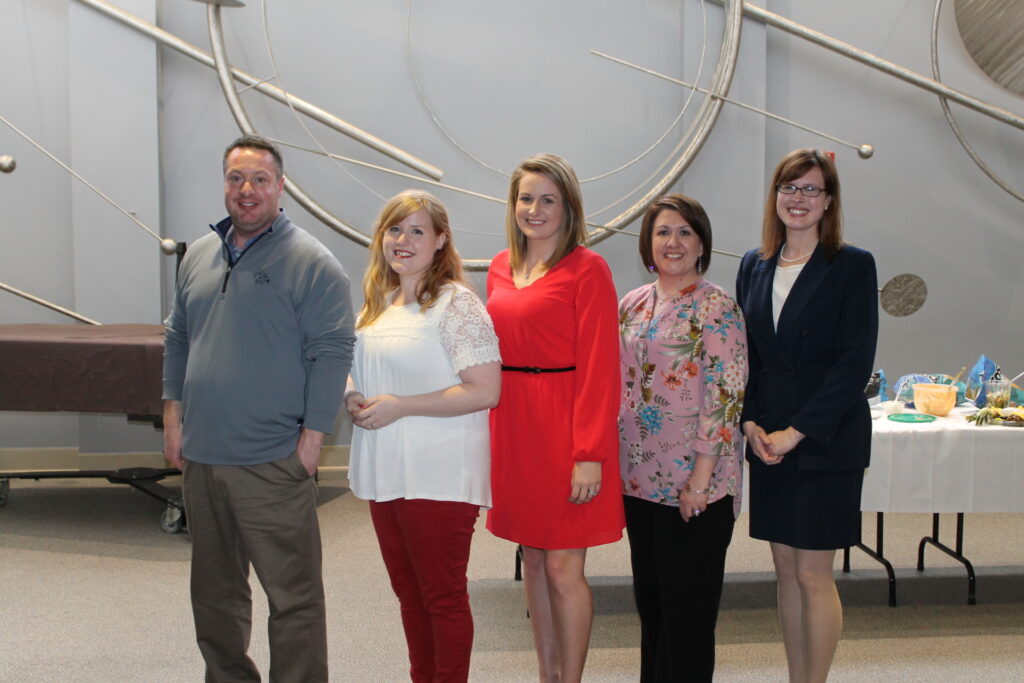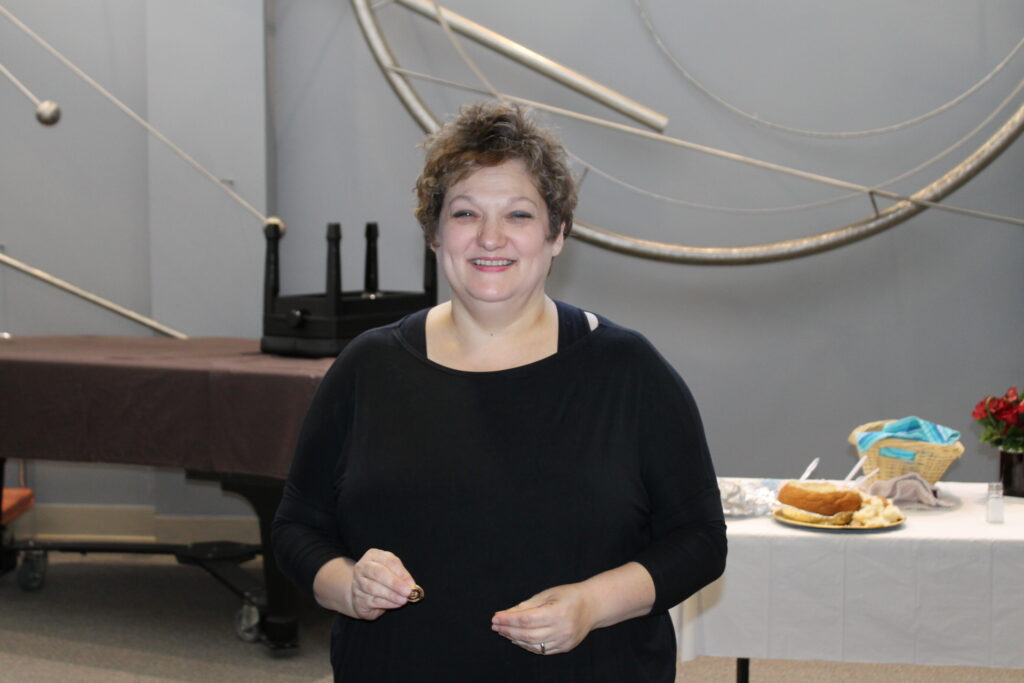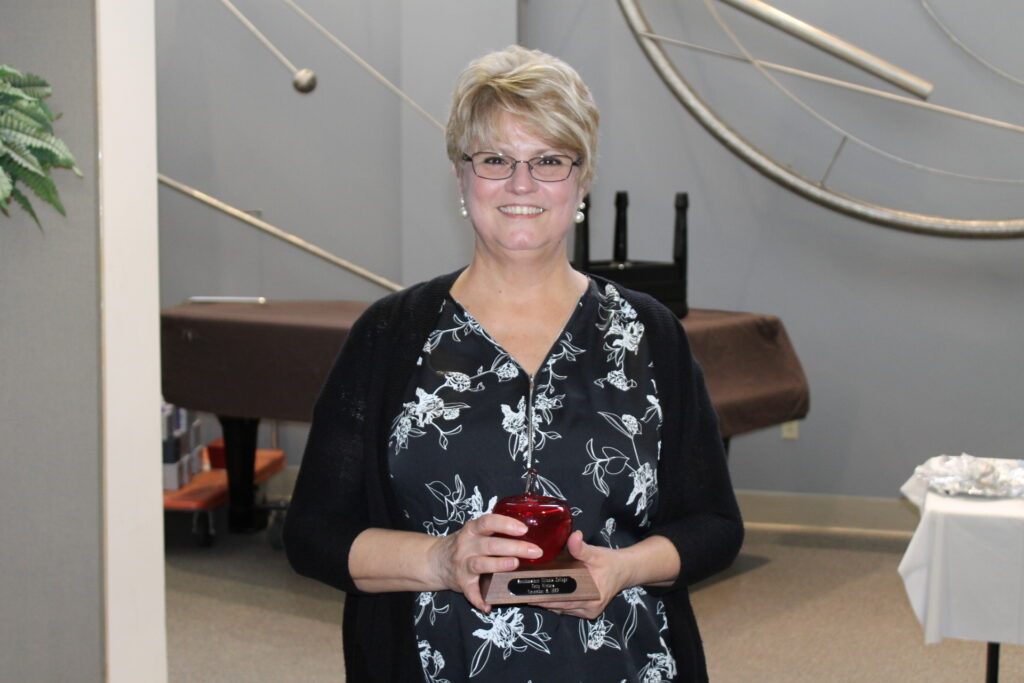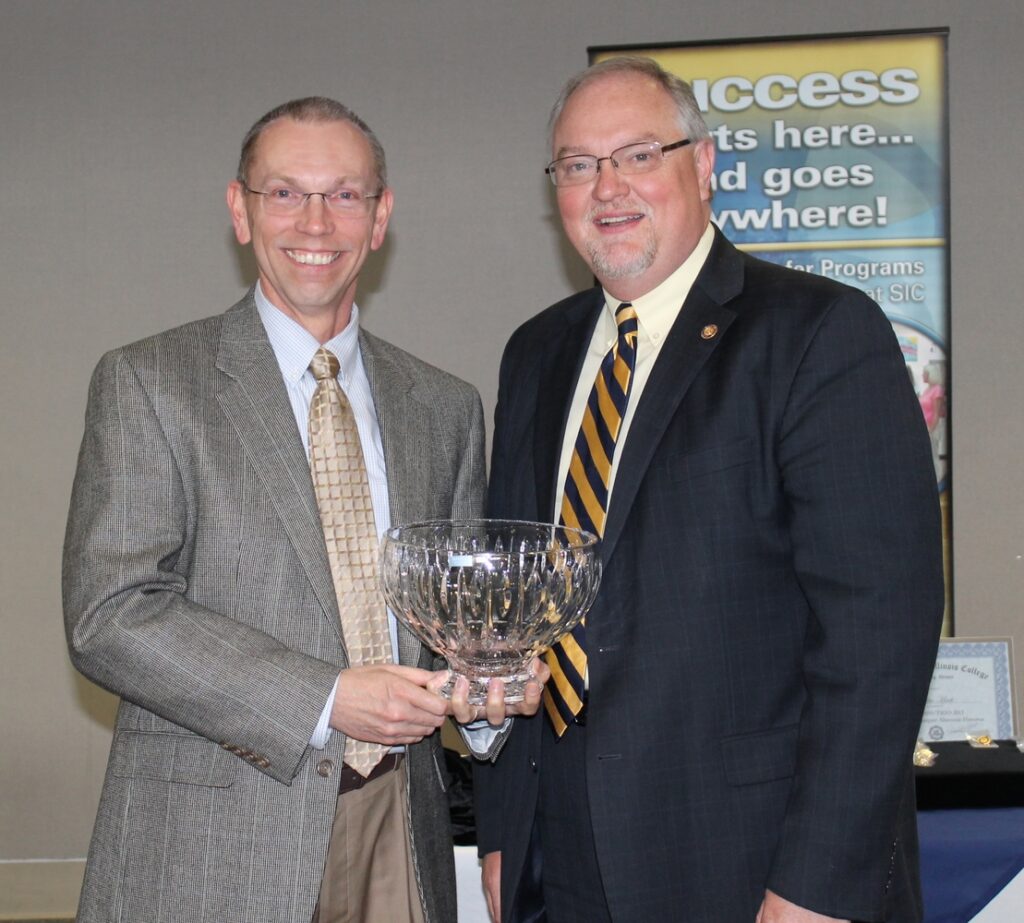 Southeastern Illinois College held its annual Recognition Reception to honor employees for special awards, full-time milestone service, and retirement on May 2 in the George T. Dennis Visual & Performing Arts Center.
Paul Cummins, Humanities Co-Chair, acted as master of ceremonies for the event and awards began with the Greenies – those who are completing their first year of full-time employment at SIC. Greenies include Carla Burns, Associate Degree Nursing instructor; Laura Devous, Online Practical Nursing Instructor; Sky Fowler, SIC Foundation Controller and Accountant; Jerri Harbison, Math Instructor; Danielle Kizziar, Admissions Specialist; Brent Maguire, Title III Criminal Justice Online Program Developer; Clifton McReynolds, Music Instructor; Lane O'Brien, Title III Administrative/Technical Assistant; Terrah Oldham, Financial Aid Specialist; and Marzel Scates, Payroll/Accounting Clerk.
Those serving SIC in a full-time capacity for five years include Steve Hale, Custodian; Jeremiah Hull, Custodian; Wayne Mitchell, Food Service Manager; and Sylvia Moore, Practical Nursing Instructor.
Celebrating 10 years with SIC are DeeDee Droit, Events Facilitator; Lindsey Pankey, Child Study Center – Assistant Infant Teacher; and Curtis Rowlen, Carpentry/Building Trades Instructor.
Six employees are in their 15th year with the college: Ralph Boots, Diesel Technology Instructor; Marcey Martin, Assistant to the Director of Workforce in Illinois Small Business Development Center; Eldon McDowell, Custodian; Scott Reed, Information Technology Instructor/Applied Technology Chair; Mark Thomas, Welding Instructor; and Karen Weiss, Dean of Career and Technical Education.
Two biology instructors are celebrating long-time service to Southeastern — Mila-Maring-Sims has invested 20 years, and John Shultz is celebrating 25 years.
Jason Fitzgerald, Biology Instructor and Math and Science Chair was recognized formally for the Loren P. & Velma Dallas Outstanding Teacher of the Year for 2013-14.
Celebrating retirement are Darlene Dearing, Secretary to the Dean of Community Education with 20 years; Bruce Hering, Game Management Instructor after 33 years; Business Instructor, Karen Keasler with 29 years; and Student Support Services Secretary, Lisa Seets with 31 years.
###