Regional Leaders Gather at Southeastern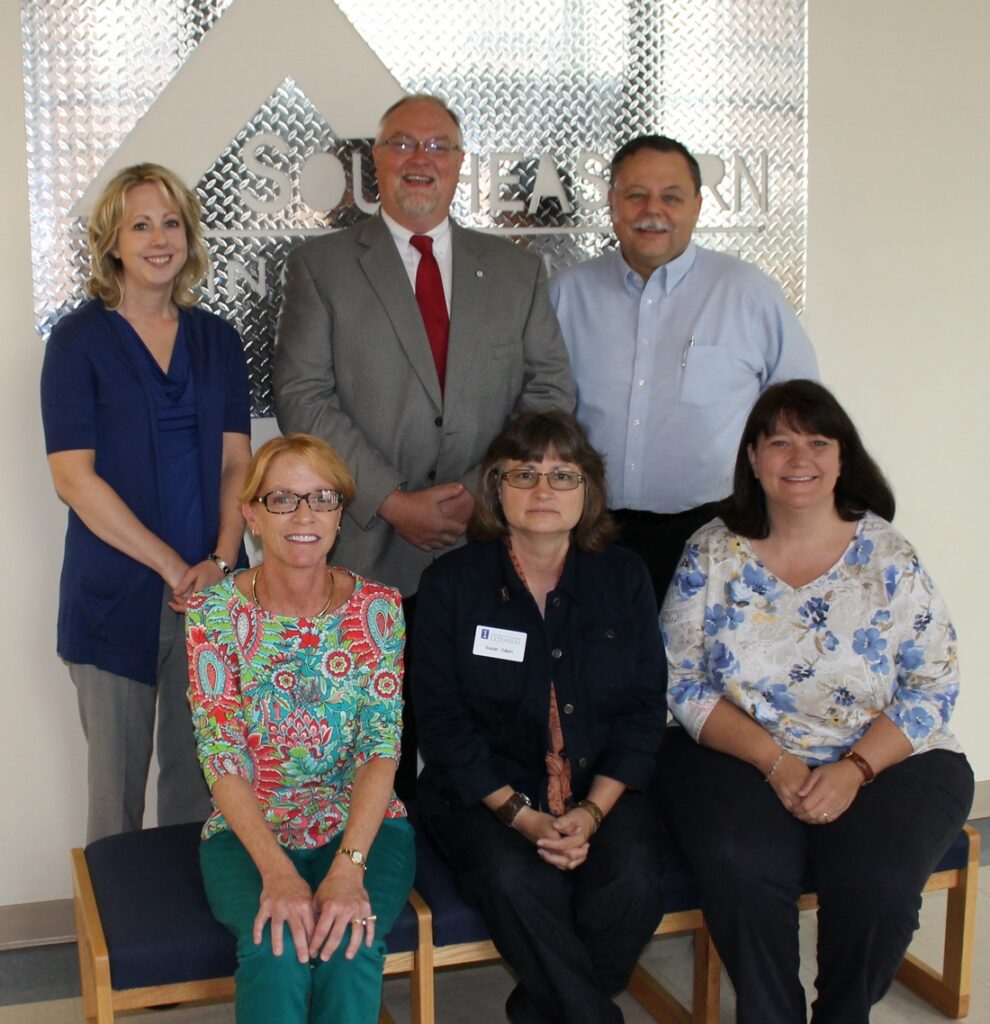 Community leaders and elected officials from throughout the region gathered at Southeastern Illinois College (SIC) on Tuesday, June 24 to begin the process of developing a rural regional economic development plan under a new USDA Rural Development program entitled: Stronger Economies Together (SET).
Secretary of Agriculture, Tom Vilsack in his role as leader of USDA, is working hard to strengthen the American agricultural economy, build vibrant rural communities, and create new markets for the tremendous innovation of rural America. The new approach recognizes that the rural economy of tomorrow will be a regional economy. No one community will prosper in isolation.
Dr. Jonah Rice, SIC President, referenced the U.S. Secretary of Agriculture in a recent report in USA Today saying, "Rural America and its power to influence will continue to decline if we don't do something to begin to reverse the trend."
Rice also noted from sources that more than 50 percent of rural counties have seen their populations decline. Causes include migration to urban areas, an aging population and lower birthrates. Currently 15 percent of the US population live in rural areas, accounting for 70 percent of America's land.
In response to the need to overhaul the approach to economic development in rural America, USDA Rural Development, in cooperation with the nation's four Regional Rural Development Centers and their land-grant university partners, launched SET in 2010.
SET, now in place in over 50 regions in 28 states, utilizes a regional approach to economic development focused on working with neighboring counties to capitalize on available assets and work together to decrease economic obstacles while building on the current and emerging strengths of the region.
An eleven-county region of southern Illinois, the first in the State, has been selected to participate in the new program. The eleven-county SET region is comprised of the southern Illinois counties of: Alexander, Gallatin, Hamilton, Hardin, Johnson, Massac, Pope, Pulaski, Saline, Union, and White.
Training and technical assistance for the program is being provided by Illinois State Office of USDA Rural Development staff and a core team from the University of Illinois Extension, including Community Economic Development Educators, Susan Odum and Ron Duncan.
To date, a diverse group of community leaders representing education, health care, social services, economic development, local governments, financial institutions, small business, and not-for-profit organizations have joined the regional team to provide input into the development of the regional economic development plan.
Extension Educator Odum said, "SET is bringing community leaders and elected officials from throughout the region together to take a fresh look at where the region is, where it wants to go, and the best way to get there in support of a stronger, more sustainable Southern Illinois. Given the capacity and can-do attitude evident in the membership of the regional team, I am excited to see the opportunities the regional team identifies and the outcomes that result."
For questions about the program, contact one of the following: Susan Petrea, Area Director, USDA Rural Development, Champaign area office at susan.petrea@il.usda.gov or (217) 352-3536 ext. 106; or Susan Odum, Extension Educator, University of Illinois Extension, Saline County office at sodum@illinois.edu or (618) 252-8391.
###