Area High School Students Attend SIC Applied Technology Spotlight Day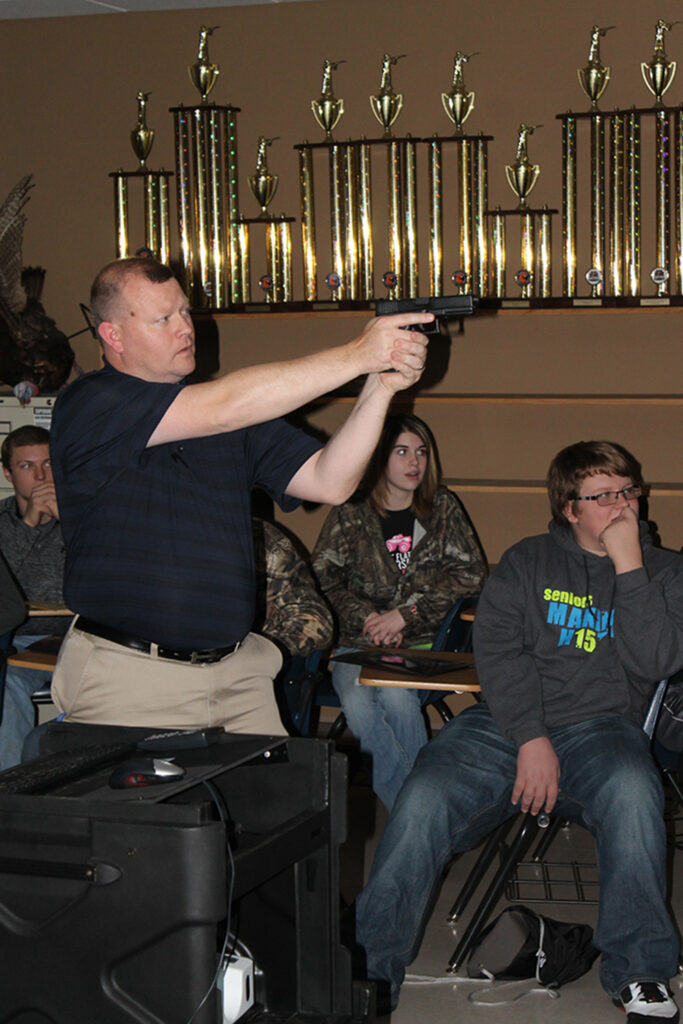 Southeastern Illinois College's Career and Technical Education (CTE) Department hosted high school students Friday, Dec. 5 for the annual Applied Technology Spotlight Day event. Area high schools brought interested juniors and seniors to gain hands-on experience for the program of their choice from SIC's myriad of technical education programs.
Programs that participated in the Applied Technology Spotlight Day included early childhood education, cosmetology, information technology, welding technology, diesel technology, criminal justice and coal mining.
"Students need to be able to make an informed decision about their career path," said criminal justice instructor Brent Maguire. "Because of the way TV shows, movies and the media sometimes portray those working in criminal justice, some students may not have an accurate view of the criminal justice field. Spotlight Day provides me the opportunity to meet with students and discuss the myths and realities of working in the field."
Maguire demonstrated SIC's Lasershot system for students interested in going into criminal justice. This system allows students to train on a weapons simulator programmed with real world situations ranging from traffic stops to school shooting scenarios.
Approximately 175 junior and senior high school students attended this year's event. The students not only enjoyed time with college instructors, they were provided lunch and had an opportunity to participate in various sessions with games and door prizes.
"Applied Technology Spotlight Day provides high school students a wonderful opportunity to explore careers that we have to offer here at Southeastern Illinois College," said Karen Weiss, CTE Dean for SIC. "Through this recruitment event, students get to speak personally with college faculty, and in some instances learn more about programs through hands-on activities, tour our facilities and labs, as well as learn more about college life in general from SIC students. We tailor this day for the student to have a positive experience while they are on-campus for the day."
In one session students listened to guest speaker, Todd Tracy, principal of Trusted Biz Solutions, as he spoke about the benefits and risks of using social media, i.e. Facebook, Twitter, Google+ and YouTube, as well as the legal issues associated with their use.
Students also heard from Student Affairs personnel about student life and activities, student services and financial aid.
Registration for spring classes at Southeastern is still underway with the semester beginning on Jan. 7. Registration for the summer and fall semesters will begin March 23. Financial aid and scholarship applications should be turned in by Feb. 28 for the best chance at gaining financial support. SIC offers over $600,000 annually in academic, talent and athletic scholarships and nearly 80 percent of students at SIC receive some form of financial assistance. For more information, visit www.sic.edu or call a recruiter at 618-252-5400, ext. 2325 or 2245.
###