SIC Adult Education Department finishes Bridge Program, Prepares for Fall Students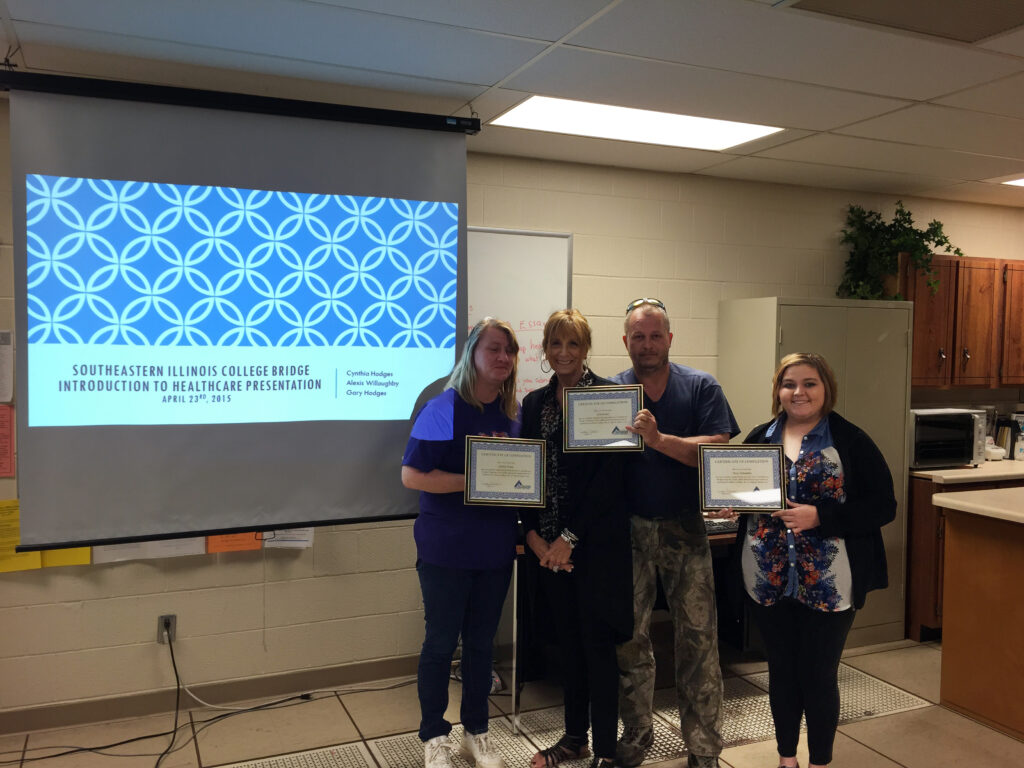 The Southeastern Illinois College Adult Education Program completed its second Bridge Introduction to Healthcare course last week with a completion ceremony. Adult Education students Cynthia Hodges and Gary Hodges of Shawneetown and Alexis Willoughby of Omaha, were this year's program completers.
The Bridge course allows hands-on and classroom education for students interested in transitioning into a health-related career, certification program, or post-secondary education degree program.
At the Bridge completion ceremony, the students gave an informative presentation to SIC faculty and staff about what they had learned during their time in the program. Some of the highlights included visiting the SIC Nursing Lab and learning about various healthcare occupations. After the students concluded their presentations, they were awarded certificates of completion.
The Bridge Introduction to Healthcare course will be offered again this fall at SIC beginning Sept. 8.
SIC will also offer free GED courses in Saline County, White County, Pope County and Gallatin County starting in September. GED test scholarships are available to those who qualify.
For more information about taking GED courses, GED testing or to join the Bridge program, please contact Angie Dunk, ABE/GED Coordinator at 618-252-5400 x2242.
###