Breakfast with Santa and "A Christmas Story"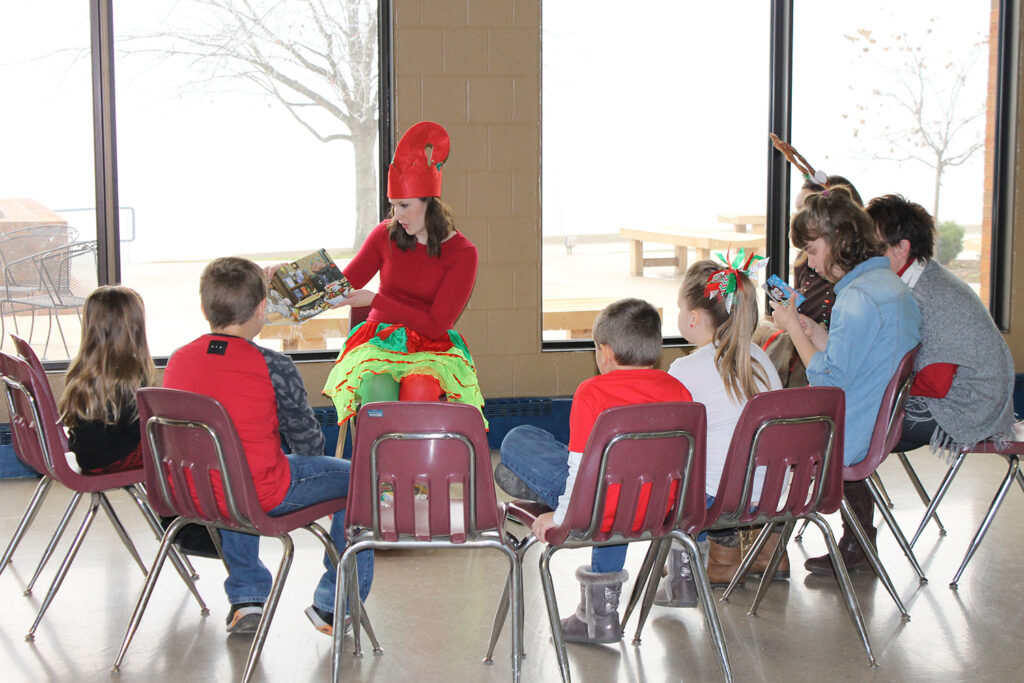 Southeastern Illinois College held Breakfast with Santa on Saturday, Dec. 5 in conjunction with SIC theatre's musical production of A Christmas Story.
Nearly 160 people enjoyed a pancake breakfast, story time, selfies with a cute little Christmas dog (nicknamed Santa Paws for the day), coloring time with "Santa's helpers" and of course, pictures with the jolly man himself.
Numerous clubs, sponsors and volunteers were involved with the success of Breakfast with Santa including, Art, Math and Science, Nursing, Phi Beta Lambda (business club), Phi Theta Kappa (honor society), Student Ambassadors, Student Activities, Student Government, Theta Sigma Phi (theatre club) and Auxiliary Services. The nearly $800 raised will help provide scholarships to area students.
"This event was fun for everyone involved," said Melody Bryant, communications and relations specialist, and organizer of the event. "I truly enjoyed watching SIC students, faculty and staff come together for the children of this area. It was an absolute pleasure to see the joy on the children's faces when it was their turn to see Santa. This event was a complete success. What a wonderful way to get into the Christmas spirit!"
Plans are underway to offer this event to the community again next year.
###