Building for Tomorrow Brick Fundraiser to Fund Tornado Memorial & Fountain Project at SIC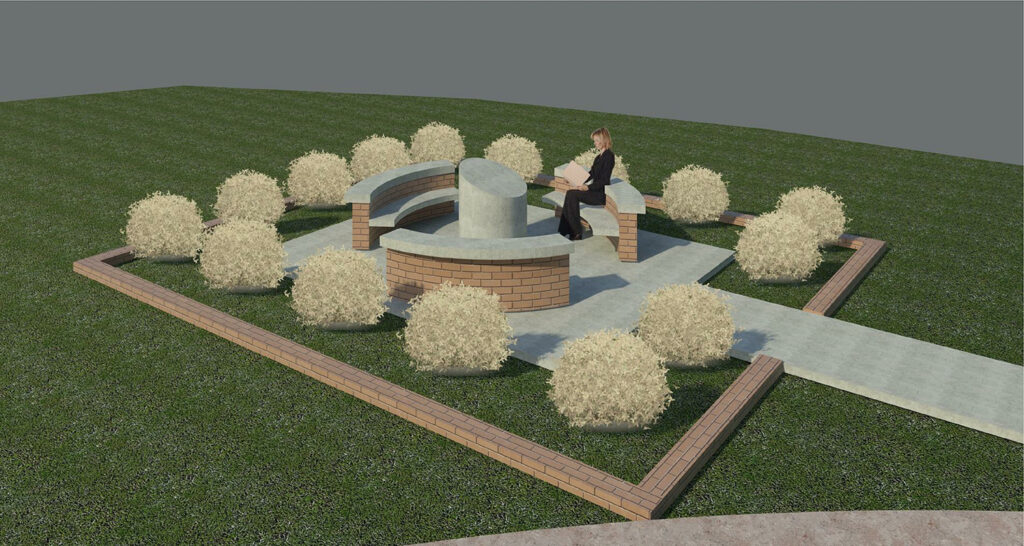 On Wednesday, Feb. 24, Southeastern Illinois College held a memorial honoring the victims of the 2012 Leap Day Tornado.
During the event, many representatives of SIC spoke, including Brenna Butler, SIC Student Government President, Dr. Pat York, SIC Board of Trustees Chair and Dr. Jonah Rice, SIC President, who also spoke on behalf of the SIC Foundation. The SIC Concert Choir performed Homeward Bound led by director, Cory Garmane. The keynote speaker for the day was Patty Ferrell, mother of the youngest tornado victim, Jaylynn Ferrell, a 2011 SIC nursing graduate and Registered Nurse at Harrisburg Medical Center.
Ferrell spoke of the strength of the community during and after the devastation, as well as the remembrance of the tornado and lives that were taken.
"We want to focus today and through the next week to remember the lives that were lost, because although towns and homes can be rebuilt, our lives have been forever changed," said Ferrell. "We need to keep living to honor those we have lost, and ourselves. We need to treasure every breath."
This event also allowed SIC's Student Government to kick off a fundraising project, Building for Tomorrow to raise money for a tornado memorial and fountain project.
"Since 2012, it has been Student Government's desire to have a permanent memorial on campus to honor the victims," said Butler. "We are honored to finally be able to bring this memorial to fruition along with the fountain project which has been in the works even longer."
The memorial will include the names of the Leap Day Tornado victims, while the existing fountain will be resurfaced and given a fresh, new look.
This project is made possible by the fundraising efforts of Student Government and support provided by the SIC Foundation and allows individuals to purchase laser engraved bricks for installation on the fountain and memorial. The projects are anticipated to begin summer 2016. The installation process will take approximately six weeks, with the hopes of completion by the beginning of the fall semester. The total cost for this project is estimated between $24,000 and $30,000.
Each 4X8 brick can be engraved with up to three lines of text for $75 or two bricks for $100. 8X8 bricks can either be engraved with up to six lines of text for $250, or with a logo and three lines of text for $350. Each line of text allows for 20 characters including punctuation and spaces.
There is no limit to how many bricks one may purchase. Engravings can be purchased in an individual's name or the name of a friend or family member; in celebration of a graduation, in honor of a soldier or veteran; or in memory of a loved one. Bricks can be used to honor a campus club or organization, commemorate a retiree or employee or leave a legacy for your family on the college grounds for future generations. Businesses, firms and organizations are also encouraged to participate.
The deadline to order bricks is Tuesday, May 31 and may be purchased through an SIC Student Government member by brochure, or by visiting www.sic.edu/bricks, where payment can be made via PayPal. For further questions, contact bricks@sic.edu.
###