Lost Pigeon wants to be a Falcon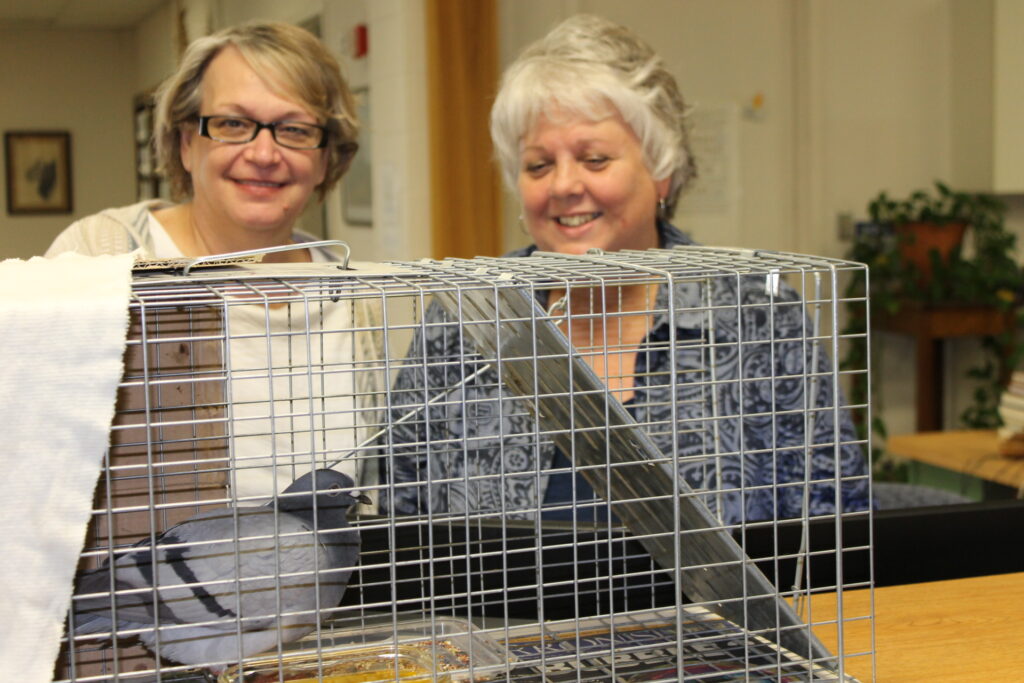 Watch out, Freddie Falcon! There's a new bird on Southeastern Illinois College's campus!
On May 23, Gary DeNeal, past editor of Springhouse Magazine was visiting the Melba Patton Library at SIC and noticed that a pigeon was pecking on a glass door at the college. DeNeal was worried that the pigeon had been injured, so he alerted the school's library for further assistance.
The pigeon made her way through the automatic doors and right into the arms of Rhonda Smith, librarian. Suzi Wilson, library technician, decided to name the pigeon Prince with the song "When Doves Cry" by said artist in mind. They noticed the bands on her legs and were able to contact her owner, at which point they discovered that Prince was actually Princess. The bands include the information of her birth date and her club name, No Boundaries.
Princess, who is from Columbus, Ohio, was in a 400 mile race on Monday May 16, but clearly had been blown off course when she was found on the SIC campus, exhausted. The bird took her club name quite literally, because it seems that she had "no boundaries" for this race. Princess had gone more than 300 miles in the wrong direction and had been lost for a week, possibly due in part to storms.
Princess slept for hours once rescued and is now regaining strength in the SIC library. She will travel back home to her mate and two babies in Ohio via crate, which will be provided by her owner. But for now, SIC has a new temporary mascot – Princess the pigeon!
###
Photos and article by Lacy Bradley, SIC Student Worker