SIC Dual Credit Students Receive Dual Degrees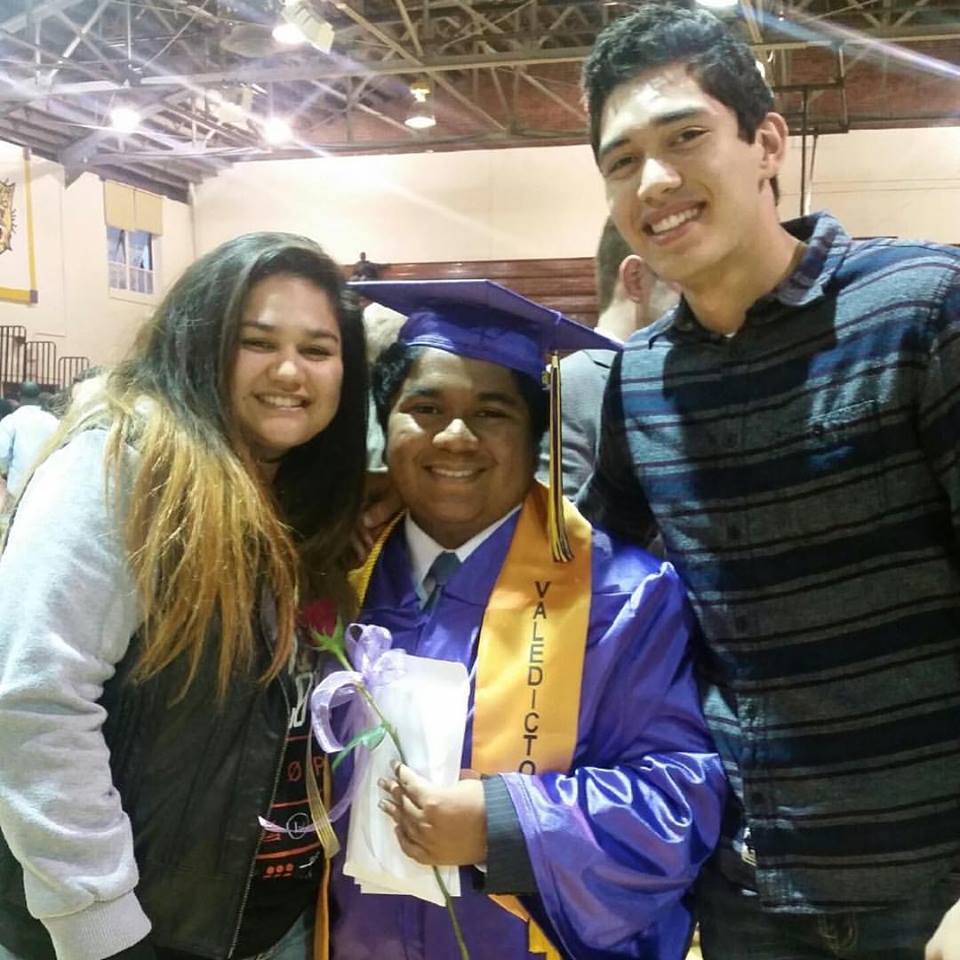 Just a few days after the official first day of summer, the anticipation of graduating high school is now a fond memory. For some students in our area, graduation meant not only receiving their high school diplomas, but also earning associate degrees from Southeastern Illinois College.
Students Halley Olveda of Cave in Rock, Harley Nicolas Cofield of Carrier Mills and Bailey Harris of Vienna were able to earn high school and college credits at the same time, resulting in Olveda receiving her Associate in Science and Cofield and Harris both receiving an Associate in Arts and an Associate in Science.
These students were able to complete this task by being enrolled in dual credit classes as well as being dual enrolled. Dual credit classes are college level courses that are identified and accepted by the high school as meeting a high school graduation requirement and are completed during "regular" school hours. Dual enrollment simply means that a student is still in high school and enrolled in a college-level class at the same time, but that coursework does not meet any high school graduation requirement and only college credit is earned. These courses are typically completed outside normal secondary school hours.
"SIC has not only given me a great head start in my education but it has also prepared me for my future," said Olveda. "I was home schooled through Bob Jones University where teachers are recorded teaching actual lessons. There are ways to contact these teachers, but you never meet them face to face. SIC is where I was first able to get one-on-one experience with some amazing teachers. I feel like my experiences at SIC have helped to prepare me for the new experiences I will be facing at university this fall."
Olveda is planning on attending Southeast Missouri State University (SEMO) in Cape Girardeau, where she would like to receive her bachelor's degree, then continue on to receive her Master of Business Administration. Cofield is planning on returning to SIC to take more classes in math and science, with the intentions on becoming an instructor.
"Once I immersed myself within the math and science curriculum I found myself drawn to those fields," said Cofield. "I have always believed that teachers have powerful influence in the lives of their students, and I witnessed it first hand as I coped with the loss of my father. Mr. Gene Forster and Ms. Kim Martin were both very understanding and worked with me so I could continue my classes without any trouble. In a sense, it is because of them that I finally decided on becoming an instructor myself. While it may not be as profitable as becoming an engineer or doctor, I told myself that having the power to change even one student's life in a positive way was more than enough payment to take on such a job."
When starting college, one thing that often worries students is debt. SIC's dual credit and dual enrollment classes are tuition free for eligible students. These programs allow students to get a jump start on their college classes without the looming fear of student loan debt.
"Not only are dual credit and dual enrollment classes worth it because they mean you have taken the initiative and started working on bettering yourself, but they also come with a discount, making your first few semesters of college more affordable," said Olveda.
Olveda also explains that when it comes to starting your college career, the earlier you begin, the better.
"If you are undecided about taking dual credit classes or becoming dual enrolled at SIC, my advice to you is to do it," said Olveda. "If you are afraid of getting overloaded with both high school and college assignments, don't worry. The teachers at SIC will work with you and encourage you every step of the way. Get started. Because once you've started, it's easier to keep going and get that degree."
Cofield added, "SIC has prepared me for the future by helping me work towards an education that no one can take away from me. SIC's college-leveled courses have given me the time management skills and dedication needed to move further on my journey to becoming a teacher. I also enjoyed the challenge those dual credit classes provided me. The added difficulty made learning even more satisfying as I overcame obstacle after obstacle."
For more information on SIC's dual credit program, contact the High School Recruiter/Dual Credit coordinator at 618-252-5400, ext. 2245 or email ashley.schultz@sic.edu.
###