Early Childhood Advisory Committee Meets at SIC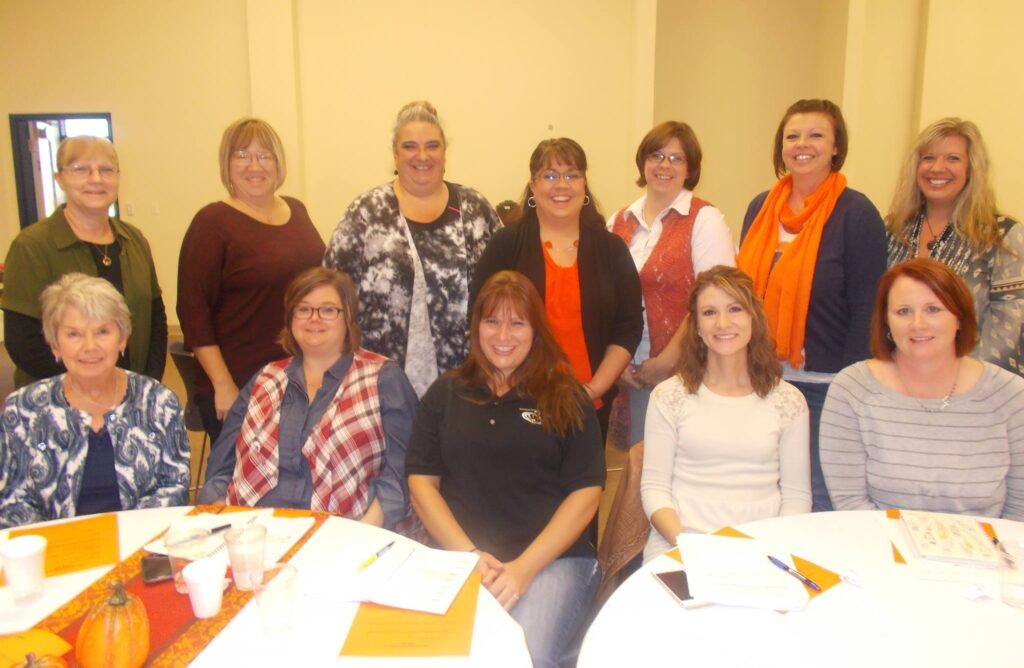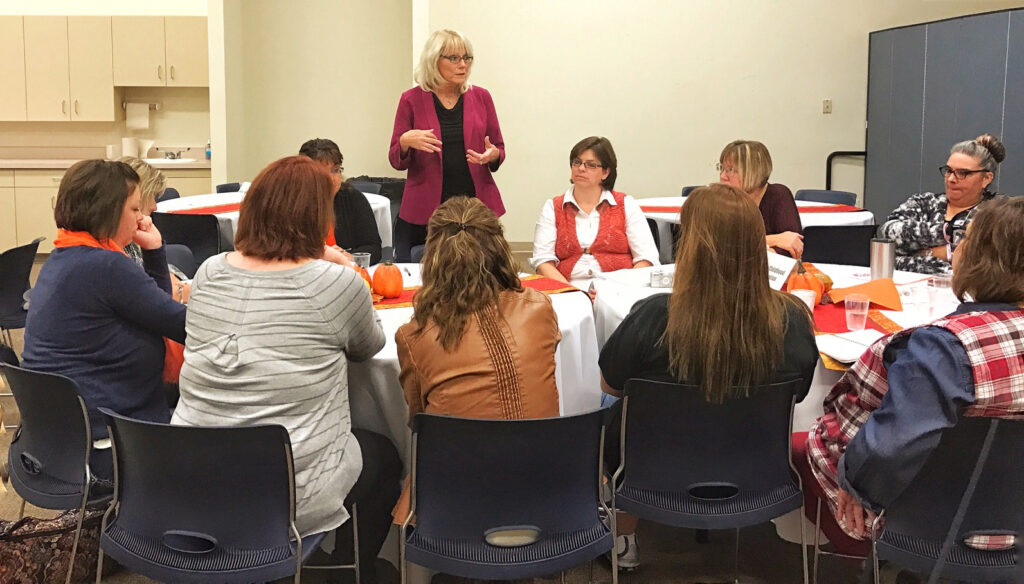 The Southeastern Illinois College Early Childhood Advisory Committee held its fall meeting on Nov. 4. The committee exists to connect the college with the community in the area of childhood education. Business owners address the needs they see in the industry and let instructors know what they hope and expect to see from SIC students who will be entering the workforce. High School instructors have a chance to learn about the programs offered at SIC, so they can inform their students who might have interest in a career in the education field.
Pictured (Front Row L-R): Milly Pate, Carmi Pre-K; Steffanie Ferrell, Mary Jo Oldham Center (MJOCCS) Pre-K; Tonya Johnson, MJOCCS Preschool; Emily Patterson, Harrisburg High School Family & Consumer Sciences; Sara Rushing, Gallatin County High School Family & Consumer Sciences. Back Row: Sheryl Blazier, Director/Owner of Stair Step Learning & Day Care Center in Carmi; Cindy Winters, Owner/Director of Mrs. Cindy's Group Day Care Home in Harrisburg; Tammy Musgraves, Director/Owner of Learn, Grow & Discover Child Care in Norris City; Lori Van Horn, DCFS Licensing Rep.; Lori Sizemore, MJOCCS Coordinator; Jennifer Fals, Assistant Director/Preschool Teacher for Rainbow Day Care in Eldorado; and Emme Lane, Owner/Director of Rainbow Day Care.