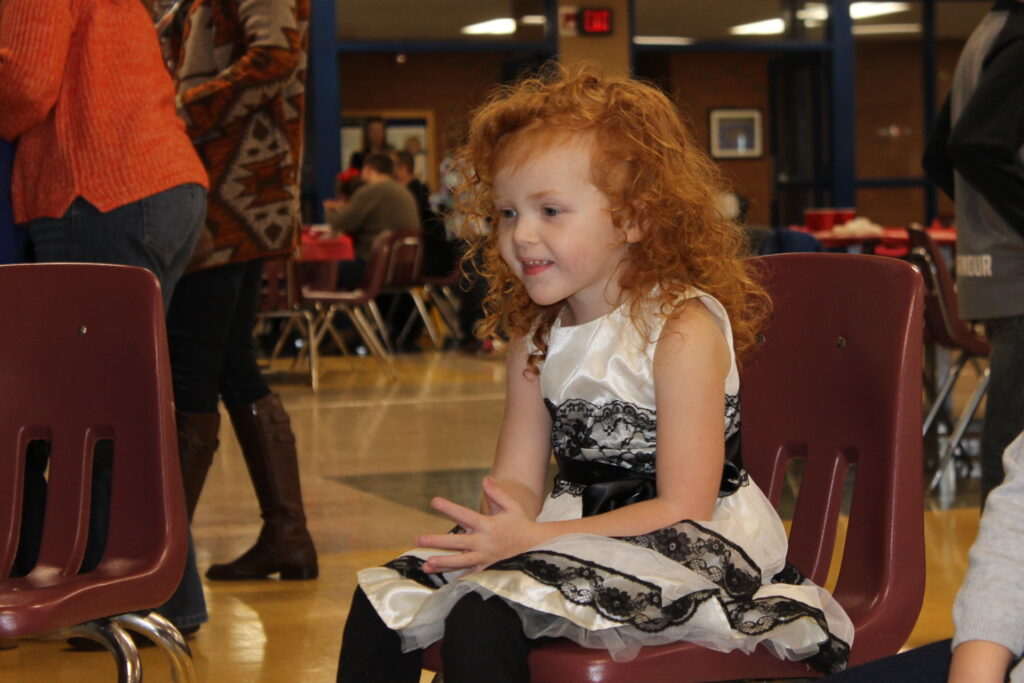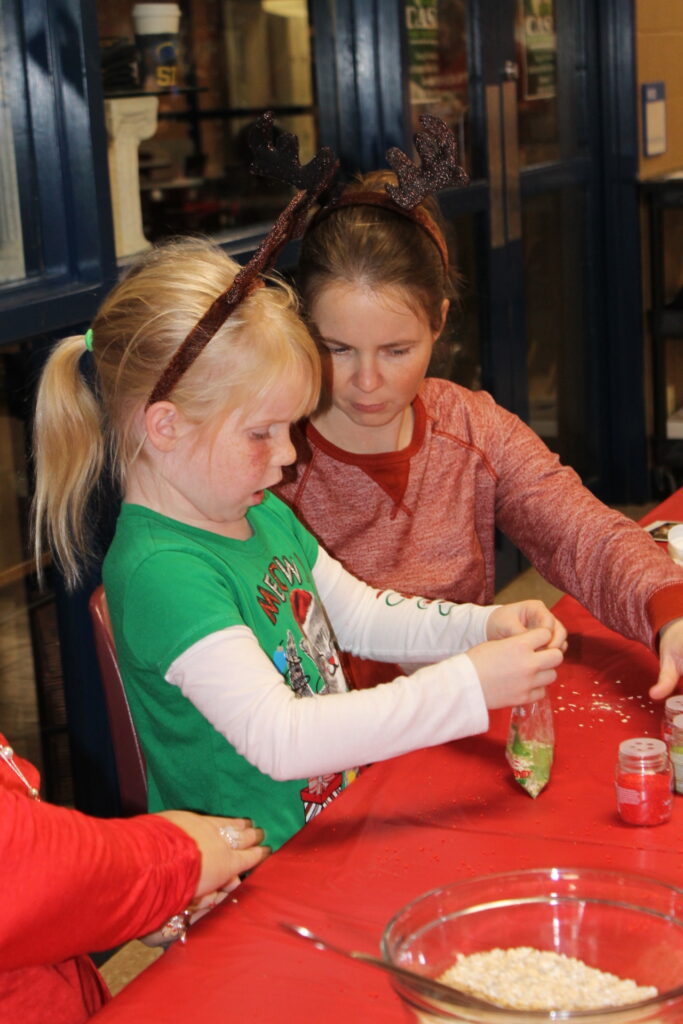 Southeastern Illinois College's second annual Breakfast with Santa on Dec. 3 was nearly bursting at the seams with children from the district area.
More than 230 people – almost 100 more than last year — arrived to share pancakes with dear old St. Nick, played by Roger Angelly of Harrisburg. The children enjoyed making snow with "Professor Frost", face painting, temporary tattoos, story time, selfies, a coloring contest, crafts with "Santa's helpers" and of course, pictures with the jolly man himself.
Sophie Hodges, age 4, of Harrisburg said she came to get her face painted and to see Santa. When asked what she told Santa she wanted for Christmas, she exclaimed, "I wanted to get a reindeer, and I want to put it in my backyard!"
Numerous clubs, sponsors and volunteers were involved with the success of Breakfast with Santa including, Art, Cosmetology, Math and Science, Nursing, Phi Beta Lambda (business club), Phi Theta Kappa (honor society), Student Ambassadors, Student Activities, Student Government, Theta Sigma Phi (theatre club) and Auxiliary Services.
More than $1,000 was raised during the event to help provide scholarships and support to area students through the SIC Foundation.
###