SIC Theatre Presents Little Women February 10 & 11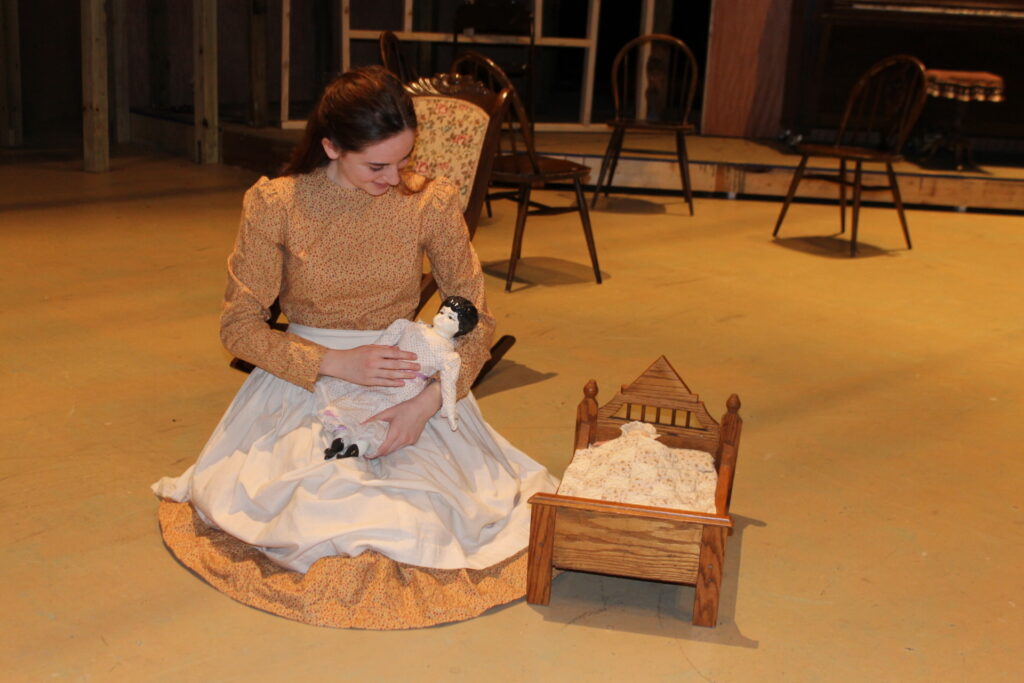 Louisa May Alcott's timeless classic is coming to the stage in Southeastern Illinois College's production of Little Women. The show will run Feb. 10 and 11 at 7 p.m. in the George T. Dennis Visual & Performing Arts Center Theatre.
Under the guidance of their beloved mother (Callie Smith of Eldorado), the four young March sisters – tempestuous Jo (Heidi Willis-Smith of Harrisburg), motherly Meg (Emily Green of Golconda), shy Beth (Sarah Baldwin of Eldorado), and spoiled baby Amy (Reagan Gray of Eldorado) – struggle to keep their family going while Father's away in the Civil War. In this beautifully dramatized adaptation of the classic novel, even as privation, illness, and sibling rivalry cast their shadows, each girl strives to find her true self.
Additional roles include Brady Hodson (Harrisburg) as Laurie, Madison Miller (Eldorado) as Hannah, John Suh (Eldorado) as Mr. Brooks, Josue Urbina (Puerto Rico) as Mr. Bhaer, Joshua Lowe (Harrisburg) as Mr. Laurence, Carson Brimm (Harrisburg) as Aunt March, and Dalton Etheridge (Harrisburg) as Mr. March.
"This show is a timeless classic that portrays a family who goes through many struggles throughout their lives, but through it all they stay close-knit and come out in the end stronger than ever," said Reagan Gray, who plays Amy. "It really is a show that people can watch and not only enjoy, but also learn a few things along the way."
Managing the stage for Little Women is Aaron McRoy, alongside director Gareth York. Janet Hart is the show's costume designer and John Hart of Hart's Music in Harrisburg will again provide the sound equipment.
Tickets for general seating are $8 for adults and $6 for students, staff, and seniors. Tickets may be purchased at the door or in advance by calling 252-5400, ext. 2486 or 2487 or 841-4649 or by emailing boxoffice@sic.edu.
###
Written by Callie Smith, SIC Student Worker.