CTE Programs Play a Vital Role in Meeting Workforce Demands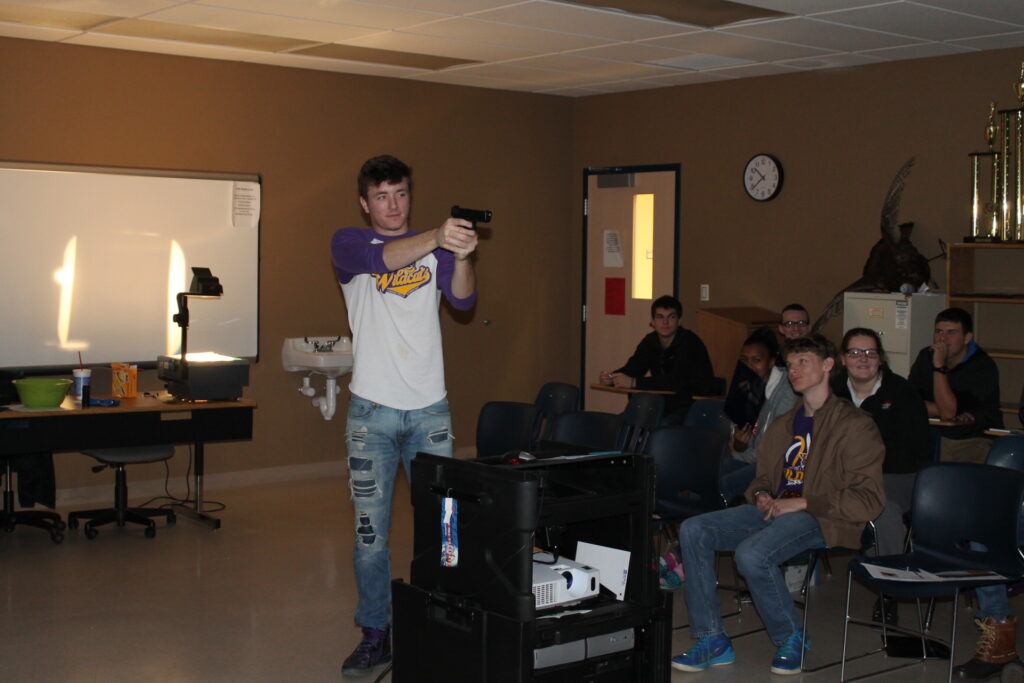 Southeastern Illinois College joins with community colleges throughout the state to celebrate Career and Technical Education Month.
Career and Technical Education (CTE) prepares individuals for high-skill, in-demand jobs that further Illinois' global competitiveness. These programs are at the core of the community college's mission to provide educational opportunities tailored to local business and industry needs. Last year roughly two-thirds (65.3 percent) of all Illinois community college graduates earned a CTE degree or certificate.
"Career and technical education is part of our core mission for the college," stated Vice President of Academic Affairs, Dr. Karen Weiss. "Graduates of our CTE programs are employable upon leaving SIC, and are helping to the meet the demands from local and regional employers for a highly-skilled workforce."
Many of the career and technical education programs at SIC offer students unique educational experiences. For example, the Diesel Technology program is the only community college program in the state of Illinois that is NATEF (National Automotive Technicians Education Foundation) certified for medium and heavy-duty trucks.
Students in the Welding program have the option of completing curriculum to help them prepare to take the AWS (American Welding Society) certification exams.
The Information Technology program, in cooperation with Southern Illinois University at Carbondale, allows students to complete the first half of their bachelor's degree at Southeastern.
Online Biofuels Certificate and Degree programs provide training for those already working in the field, as well as those wishing to pursue a career in this growing industry.
The Criminal Justice program offers students the option of taking courses all online, in the classroom or both; and the internship course provides hands-on, real-world experience for those students wishing to enter criminal justice fields.
Instructors in these programs focus on the development of the knowledge and the skills for professional entry into the various technical fields. Students are provided with the opportunity to develop skills in well-equipped, hands-on learning environments. Several programs also offer clubs for additional opportunities to network with other students in that field, have a little fun and learn more outside the classroom.
"We are pleased to offer our students certificate and degree programs that allow them to enter the local workforce, earn a living and assist our business community," said Lori Cox, Associate Dean of Workforce & Community Education at SIC.
Each of SIC's CTE programs is backed by an advisory board, which provides valuable insight from stakeholders in the industry.
"CTE programs are investing in students and providing them with the latest technology and skills that will prepare them to become successful employees and future leaders." said Illinois Community College Board executive director Dr. Karen Hunter Anderson.
In recognition of Career and Technical Education Month, SIC held one of three annual high school spotlight days in February — a Business Skills Competition – on Thursday, Feb. 23. The purpose of the event is not only to encourage and enhance the study of business knowledge and skills at an early age, but to familiarize area high school students with the available business and computer information technology programs at the college level. The competition format tests student skills in accounting, keyboarding, Excel, general business knowledge, information technology and web design.
SIC also held an Applied Technology Day for high school students in December for those interested in biofuels, coal mining, criminal justice, diesel, early childhood education, information technology and welding. Next up is the Allied Health Day on March 10, which will give students a hand-on preview of programs in massage therapy, nursing, occupational therapy assistant, pharmacy tech and phlebotomy. Interested students should contact their high school guidance counselors as soon as possible.
For more information about postsecondary career and technical education programs and services at SIC visit www.sic.edu/cte. To set up a campus tour and meet with instructors, call 618-252-5400, ext. 2245 or email recruiters@sic.edu. For information on career and technical education throughout Illinois visit www.iccb.org/cte.
###