Callie Smith wins 2017 Paul Simon Essay Contest at SIC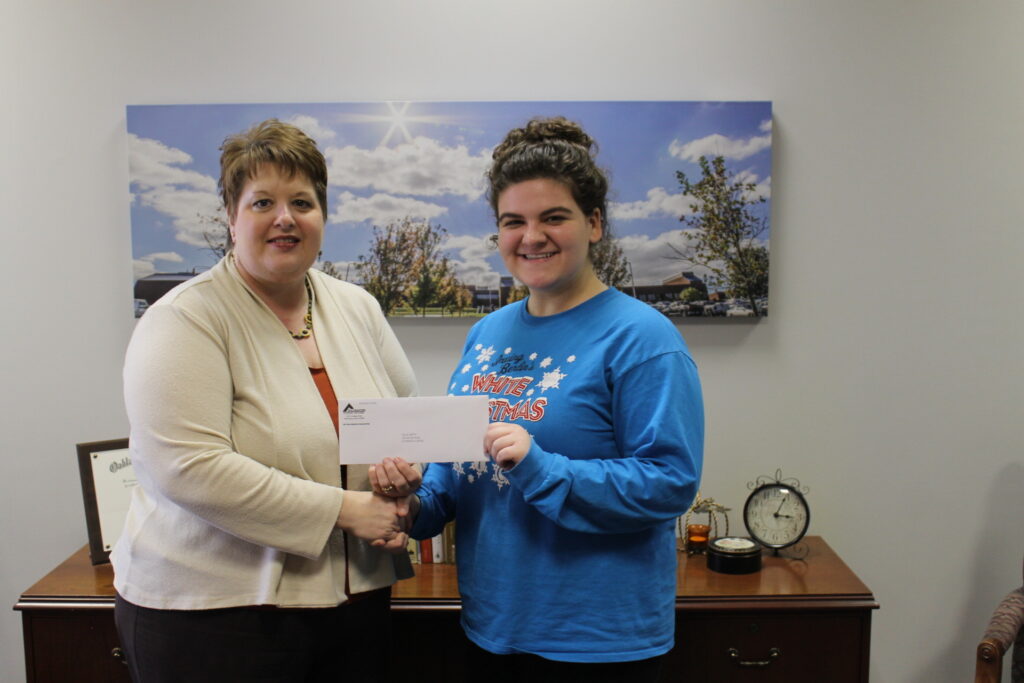 A student essay reflecting on how opportunities given at Southeastern Illinois College and changes made while attending community college helps one to follow their passion has earned Callie Smith of Eldorado the 2017 Paul Simon Essay award at SIC.
"I am very excited to win this award," said Smith. "I enjoy writing essays and getting to write an essay about how SIC has changed my life is such an awesome opportunity."
Returning to SIC next year with a theatre scholarship, Smith will continue earning her associate of arts degree. After graduation, she is looking to transfer to Murray State University in Murray, Kentucky to pursue a bachelor's degree and major in marketing.
Dr. Karen Weiss, SIC vice president of academic affairs, congratulated Smith on her award and presented her with a $50 check. Smith's essay will be entered into the Illinois Community College Trustees Association's Paul Simon Student Essay Contest at the state level. The winner of that contest will receive a $500 scholarship during an annual awards luncheon this summer in Normal.
"SIC has given me opportunities to succeed that I feel like I wouldn't have gotten at a big university," said Smith. "I get to save money and have fun while doing it. I am very grateful for the opportunities SIC has given me."
For more information on the contest, call 217-528-2858, ext. 1.