SIC Theatre Presents "My Fair Lady" April 21-23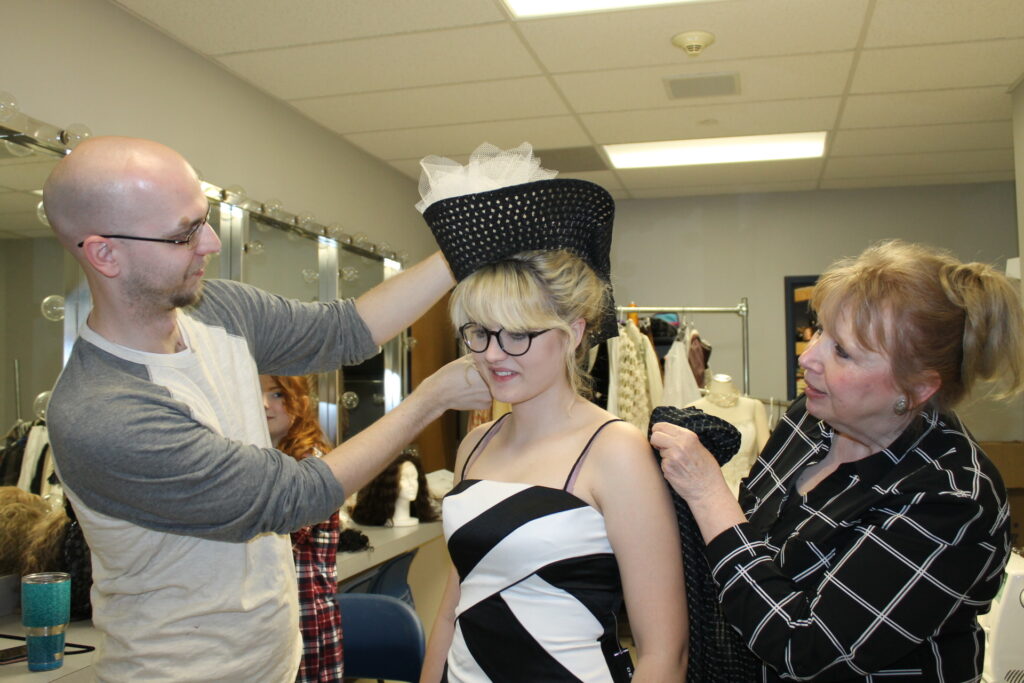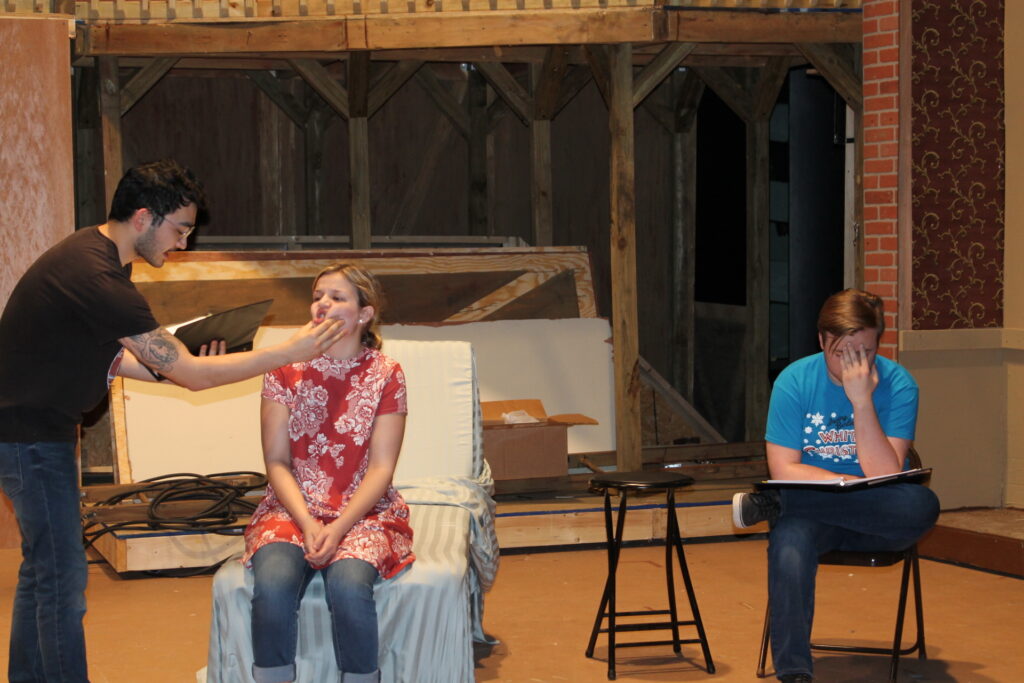 Southeastern Illinois College Theatre is proud to present My Fair Lady, the classic tale of a Cockney girl transformed into an elegant lady.  The show will run April 21 & 22 at & 7 p.m. and April 23 at 2 p.m. in the George T. Dennis Visual & Performing Arts Center Theatre.
My Fair Lady tells the story of Professor Henry Higgins (John Suh of Eldorado), a domineering bachelor who makes a bet with his friend Colonel Pickering (Brady Hodson of Harrisburg) that he can pass off a simple Cockney flower girl, Eliza Doolittle (Reagan Gray of Eldorado), as a refined society lady by teaching her how to speak with a desirable upper class accent and proper etiquette.
When asked about his experience with the role of Henry Higgins in the production, Suh said, "It's been an exciting experience, especially this being my first big role ever.  I'm learning a lot about acting and how to approach it, which is very good experience toward my eventual goal of voice acting."
My Fair Lady includes one of musical theatre's greatest scores.  Songs include: "Wouldn't It Be Loverly?," "With a Little Bit of Luck," "The Rain in Spain," "I Could Have Danced All Night," "On the Street Where You Live," "Get Me to the Church on Time," and "I've Grown Accustomed to Her Face."
Additional roles include Alex McRoy (Harrisburg) as Alfred P. Doolittle, Carter Reed (Harrisburg) as Freddy Eynsford-Hill, Emily Green (Golconda) as Mrs. Pearce, Callie Smith (Eldorado) as Mrs. Higgins, and Heidi Willis-Smith (Harrisburg) as Mrs. Eynsford-Hill.
Aaron McRoy of Harrisburg will be the stage manager for My Fair Lady with help from Austin Cravens of McLeansboro and Katherine Woodard of Carmi.  Costumes design is by Janet Hart and Gareth York, and John Hart of Hart's Music in Harrisburg will once again provide the sound equipment. 3
Tickets are $10 for adults and $8 for students, staff, and seniors.  Tickets may be purchased at the door or in advance by calling 618-252-5400, ext. 2486 or 618-841-4649 or by emailing boxoffice@sic.edu.
###