JR. FALCONS PRODUCTIONS PRESENTS SEUSSICAL THE MUSICAL JULY 14-16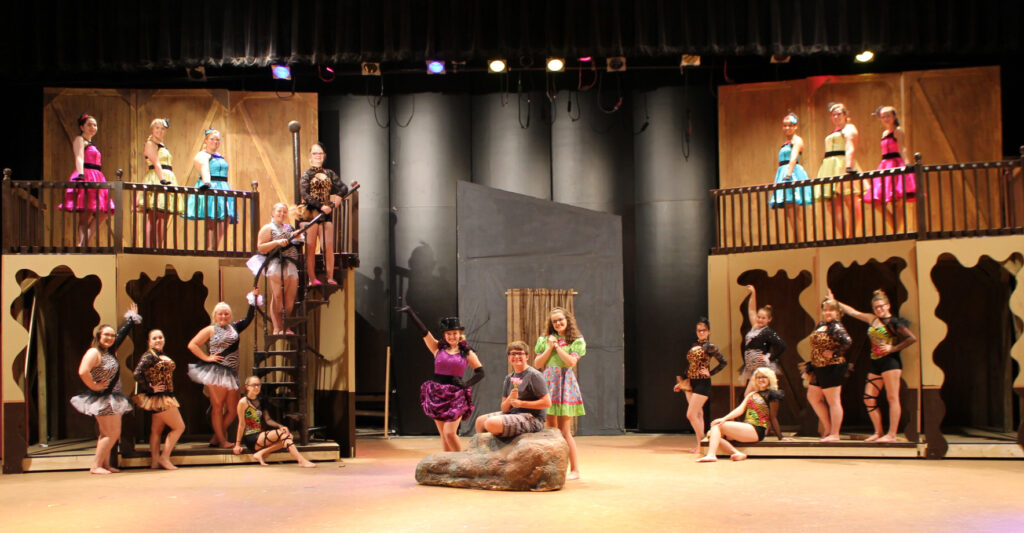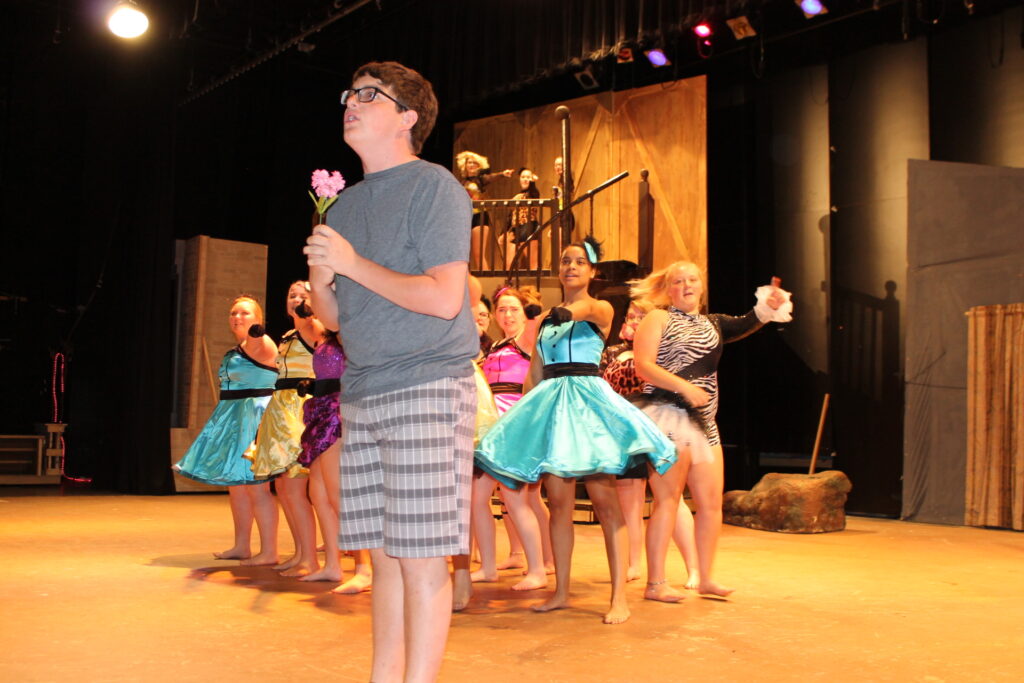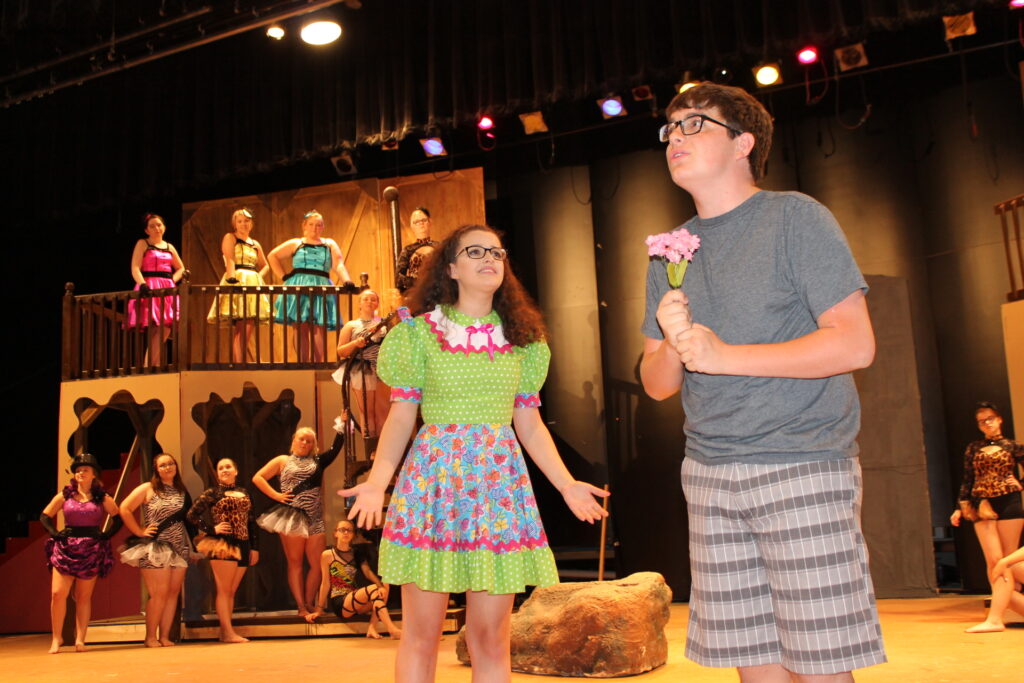 Special Alumni Cast to perform July 21 and 23 for Theatre's 20th Anniversary 
Southeastern Illinois College Jr. Falcon Productions presents Seussical the Musical July 14-16 in the George T. Dennis Visual & Performing Arts Center Theatre.
Theatregoers will see some of their favorite Dr. Seuss characters including Horton the Elephant, The Cat in the Hat, Sour Kangaroo, Gertrude McFuzz, the Wickersham Brothers, Mayzie La Bird, and more, in a cast and crew of more than 80 area children.
This year marks the 20th anniversary of the SIC Theatre and the summer theatre productions.  In honor of the anniversary, director and producer Hannah Drake (also an alumni of the early summer shows), decided to add a second weekend to the show for a special alumni cast performance July 21 and 23.
"The alumni show includes adults who participated in the first summer show up through recent productions, giving audiences a chance to see some of their favorite actors from previous years," said Drake. "Seussical is a fun show the entire family will be entertained by.  The characters are lovable in their own way, and I like that it's a fast-paced show full of bright colors, music and dancing."
In addition, a special Pasta Fundraiser Dinner will be held on July 23 from 11 a.m. – 1:30 p.m., prior to the alumni show.  Cost is $12 per person for a buffet of red and white pasta sauce, salad, bread, drinks and dessert. Carry out will be available. This event will raise funds for instrument upkeep and repairs that are desperately needed by the SIC music and theatre departments to continue to provide quality musical entertainment for the community.
One of the alumni show characters, Melody Ossi of Harrisburg, will play the Mayor of Whovilles's Wife.
"I've been working with my talented students behind the scenes since I returned to Harrisburg a few years ago," said Ossi.  "I'm thrilled to have this exciting opportunity to be onstage and perform with them!"
Ossie is a retired opera singer who has performed with several opera companies in St. Louis, Boston, Tampa and more.  She says she returned to southern Illinois to keep music alive by teaching area youth and has been instrumental in helping with a number of local productions, including the Jr. Falcons shows.
The very first summer show in the brand new SIC theatre in 1997 was called the Summer Showcase and featured a montage of favorite Broadway scenes from shows such as Jesus Christ Superstar, South Pacific, and Phantom of the Opera.
Later, the Summer Showcase became a venue for local children and the name changed to Jr. Falcon Productions. This gave area youth a chance to perform in a real show on a real stage, instilling a love of performance in many that may not have otherwise had the opportunity, according to Drake.  The summer shows at SIC have now grown to include more than 100 children from kindergarten to 12th grade from all over the SIC district.
Jack Gulley, junior from Harrisburg High School, has performed in seven of the summer shows at SIC.  He will play the role of Horton in one of the two children's show lead casts.
"I'm excited about this role for two reasons:  I've always liked the movie [Horton Hears a Who!] and elephants are my favorite animal!" said Gulley. "I think audiences will enjoy seeing characters they loved when they were small come to life, as well as the cool set."
In Seussical the Musical, the Cat in the Hat tells the story of Horton, an elephant who discovers a speck of dust that contains the Whos, including Jojo, a Who child sent off to military school for thinking too many "thinks." Horton faces a double challenge: not only must he protect the Whos from a world of naysayers and dangers, but he must guard an abandoned egg, left in his care by the irresponsible Mayzie La Bird. Although Horton faces ridicule, danger, kidnapping and a trial, the spirited Gertrude McFuzz never loses faith in him. Ultimately, the powers of friendship, loyalty, family and community are challenged and emerge triumphant.  Songs include: "Oh The Thinks You Can Think," "Horton Hears a Who," "The One Feather Tail of Miss Gertrude McFuzz," "Solla Sollew," and "Green Eggs And Ham," just to name a few.
Jayden Roper of Harrisburg will act as assistant director, as well as play Horton in the alumni cast. Zach Mitchell of Harrisburg is the assistant music director and plays the Cat in the Hat in the alumni show.  Gabriella Tison of Harrisburg is the dance choreographer and will be Gertrude in the cast of alumni. Janet Hart of Harrisburg, with the help of Gareth York of Equality and cast parents, is designing the more than 100 costumes required for the shows.  John Hart of Hart's Music in Harrisburg will run the sound for the shows.
Jr. Falcon performances are July 14 at 7 p.m., July 15 at 2 p.m. and 7 p.m., and July 16 at 2 p.m.  Alumni Performances are July 21 at 7p.m. and July 23 at 2 p.m. Seating is general admission for the Jr. Falcon performances and reserved seating for the alumni show.
Doors open approximately 30 minutes prior to showtime.  Tickets are $10 for adults and $8 for students, staff, and seniors.  Advance tickets are recommended and can be purchased through cast members or contact Kellye Whitler at 252-5400 ext. 2486 or 2487, 841-4649 or boxoffice@sic.edu for more information.
Presale pasta tickets can be purchased beginning July 10 through alumni cast members, the front desk in E Building at SIC or at Michael Tison's Wells Fargo office at 37 S. Main St. in Harrisburg.  Advance tickets are encouraged, but walk-ins will be accepted for as long as there is pasta to sell.
###