INDIANA BROTHERS SHOOT FOR NATIONAL COLLEGIATE ARCHERY TITLES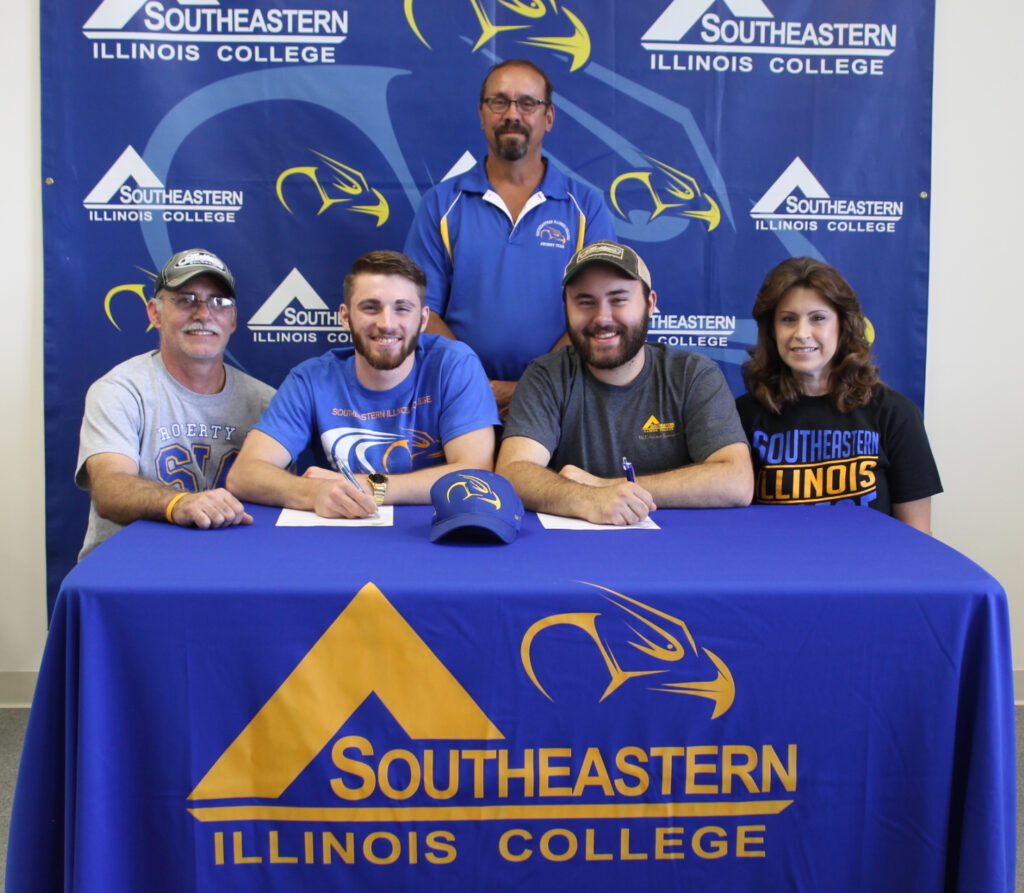 –Elite Archers John and Tristan Whalen to Shoot for Southeastern Illinois College–
Southeastern Illinois College head archery coach Alli Armstrong has a lot to be excited about this year – a new job, a new indoor archery range, and a new team of seasoned coaches and outstanding student archers.
Among those students are two of Indiana's finest shooters: John and Tristan Whalen from Boonville, Ind. Each will compete for gold against the nation's top varsity Division I archers during the 2017 US Intercollegiate Archery Championships Oct. 7-8 at Sahara Woods State Fish and Wildlife Area near Harrisburg, Illinois.
Formerly held at the University of Missouri in Columbia, the two-day tournament was moved to Illinois in 2015 when the California-based US Collegiate Archery Association (USCAA) inked a ten-year agreement with the Illinois Department of Natural Resources to hold the event at the Sahara Woods site. USCAA is the governing body of collegiate archery.
"We are absolutely thrilled to have John and Tristan as an integral part of our archery team this year," Armstrong said. "These young men represent not only a high degree of talent but also years of experience in shooting 3D archery."
John, the elder of the brothers, brings quite the resume to his first year at Southeastern. Top high school, collegiate, and professional finishes and accomplishments include
Three-time Indiana NASP overall state champion
Three-time USCAA Indoor All-American
Three-time USCAA Outdoor All-American
USCAA Gold Medal in National Mixed-Team Outdoor Competition
USCAA Gold Medals in South Regional Men's Compound Team Outdoor and Indoor Competition
USCAA Triple Crown Champion
2016 Superman Classic Champion in 45 Yard Known Class
Tristan brings a championship pedigree in high school Scholastic 3D Archery (S3DA), including
1st Place H.S. Pins Male at 2015 S3DA Indiana 3D State Tournament.
1st Place H.S. Open Male at 2016 S3DA Indiana 3D State Tournament.
2016 S3DA Indiana H.S. Open Male Shooter of the Year.
1st Place H.S Open Male at 2016 ASA Indiana State Tournament.
1st Place H.S. Open Male at 2017 S3DA Indiana Indoor State Tournament.
Assistant archery coach Darin DeNeal has been with the team since its inception in 2012.
"With the addition of John and Tristan to our team, we are looking at a team that will rival Southeastern's best year in collegiate archery where, in 2013, we won four gold medals to capture the overall tournament crown," said DeNeal. "We are so very lucky to have these two young men on our team."
In its first five years of competition, SIC's archery team has collected 11 divisional national championships and two HOA (high overall average) national championships, while crowning 20 All-Americans and four Academic All-Americans.
###