Murder Mystery in the SIC Theatre Feb. 9 and 10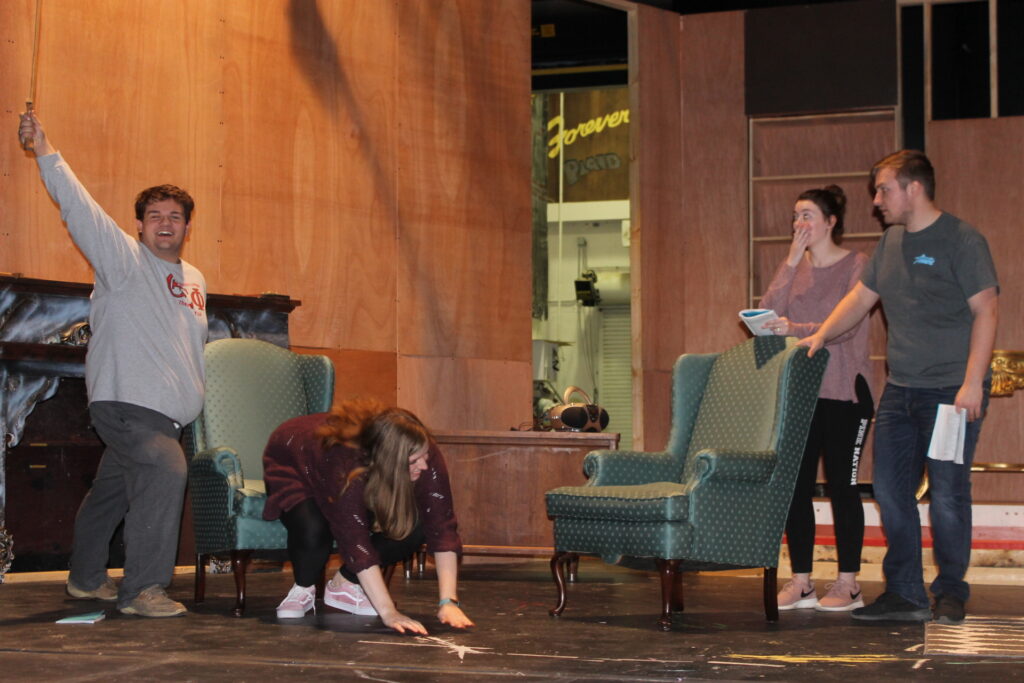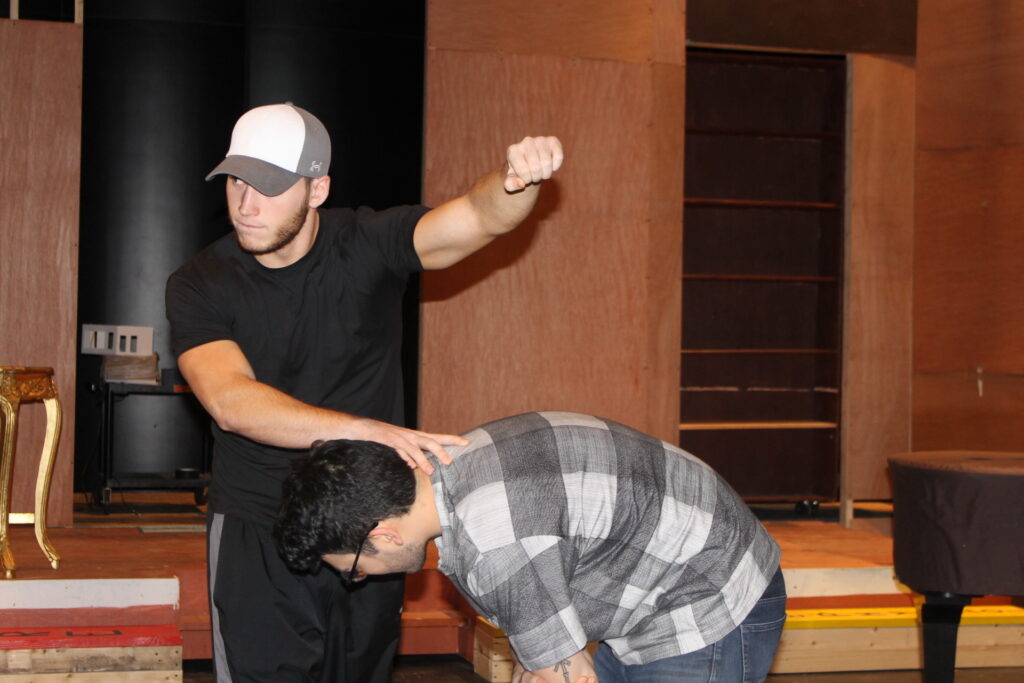 It's December 1940, and there's a killer on the loose.  Audiences are invited to discover who is the "Stage Door Slasher" in John Bishop's The Musical Comedy Murders of 1940 at Southeastern Illinois College.  The show will run February 9 & 10 at 7 p.m. in the George T. Dennis Performing Arts Center.
The creative team responsible for a recent Broadway flop (in which three chorus girls were murdered by the mysterious "Stage Door Slasher") assemble for a backer's audition of their new show at the Westchester estate of a wealthy "angel." As the composer, lyricist, actors, and director prepare their performance, a blizzard cuts off any possible retreat.  Bodies start to drop in plain sight, knives spring out of nowhere, masked figures drag their victims behind swiveling bookcases, and accusing fingers point in all directions.
Roles include: Sarah Baldwin (Eldorado) as Helsa Wenzel, Donovyn Valdez (Carrier Mills) as Man in Black,  Callie Smith (Eldorado) as Elsa Von Grossenknueten, Alex McRoy (Harrisburg) as Michael Kelly, John Suh (Zeigler) as Dieter Wenzel, Jordan Richey (Benton) as Patrick O'Reilly, Brady Hodson (Harrisburg) as Ken De La Maize, Heidi Willis-Smith (Harrisburg) as Nikki Crandall, Braden Cummins (Carrier Mills) as Eddie McCuen, Carson Brimm (Harrisburg) as Marjorie Baverstock, Bryce Wiley (West Frankfort) as Roger Hopewell, and Kyli Grathler (Carrier Mills) as Bernice Roth.
To assist with the stage combat used in the show, director Allan Kimball called in a former student turned professional wrestler to choreograph some genuinely believable fights.  Austin Cravens (McLeansboro) wrestles with Ohio Valley Wrestling in Louisville and took time out of his busy schedule to practice with the students.
"It was great getting to work with Austin," said Jordan Richey, who plays Patrick O'Reilly.  According to Richey, it was his first real experience with stage combat.
"It was awesome to get an opportunity to learn some tips on how they (wrestlers) perform some of their moves and apply them to our show," he said.
To assist with the small bit of music that's used in the show, scholarship student Zach Mitchell (Harrisburg) used his talents to write music to fit the lyrics of the show that are open to interpretation.
SIC student Katherine Woodard of Carmi will manage the stage for Musical Comedy Murders.  Costumes will be designed by Janet Hart and Gareth York.  John Hart of Hart's Music in Harrisburg will once again provide the sound equipment.
Tickets are $8 for adults and $6 for students, staff, and seniors.  Tickets may be purchased at the door or in advance by calling 618-252-5400, ext. 2486 or 618-841-4649 or by emailing boxoffice@sic.edu.
###
Photos and news release by SIC Student Callie Smith.