Top Scholars Celebrated at SIC's Honors Night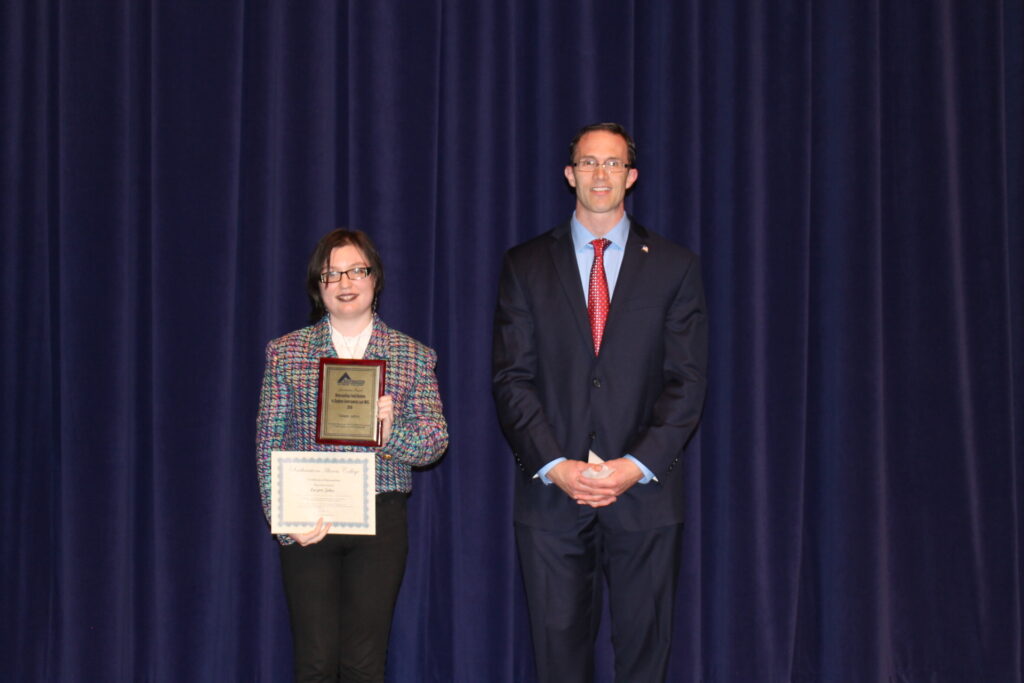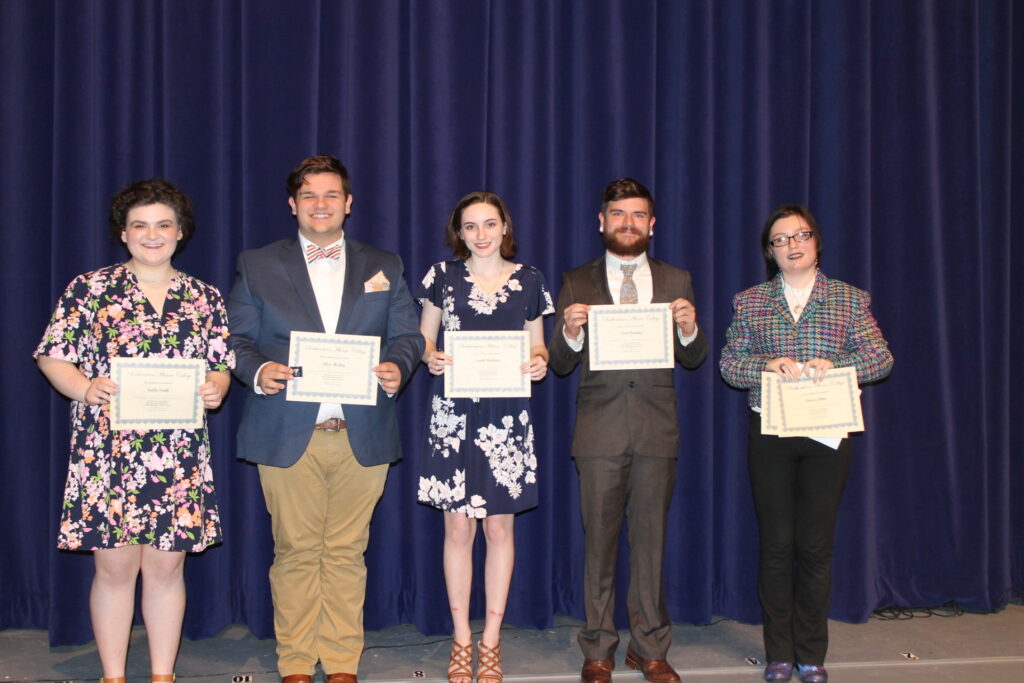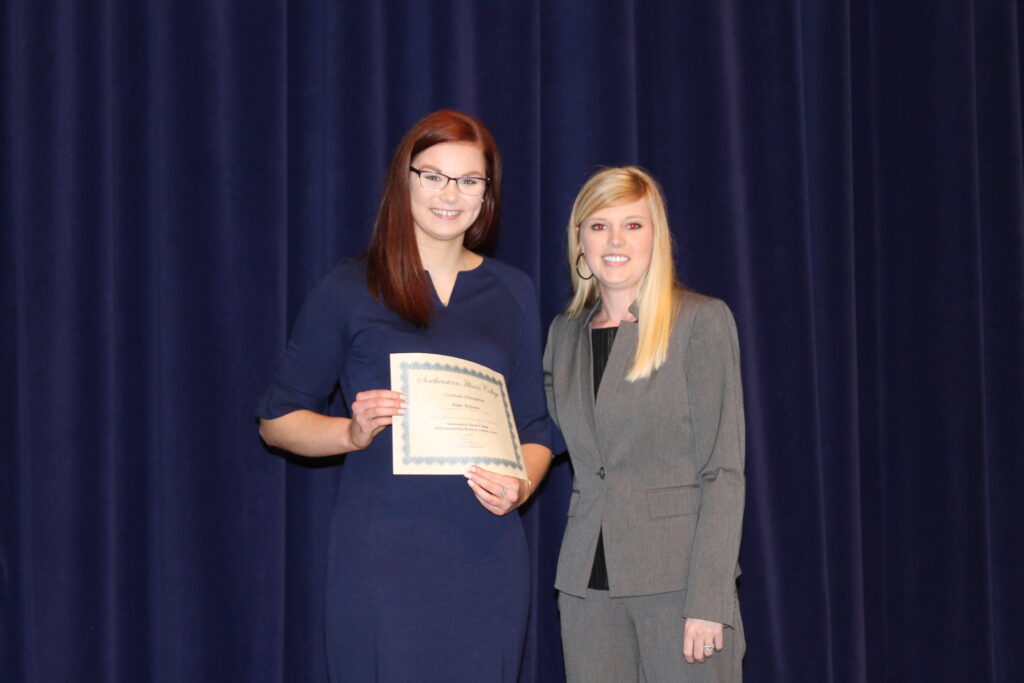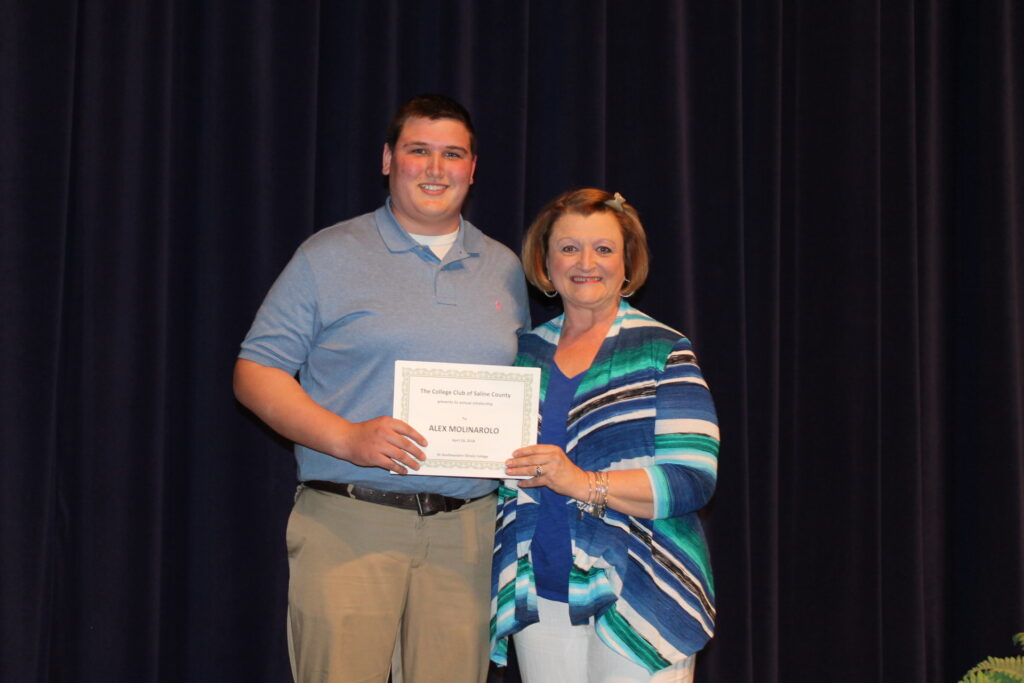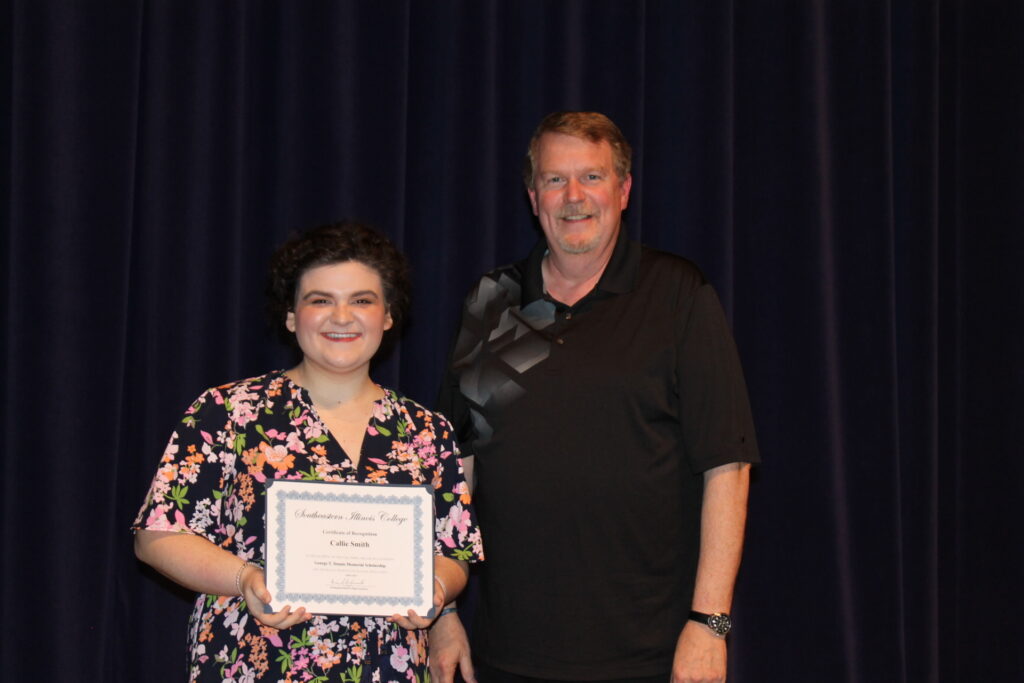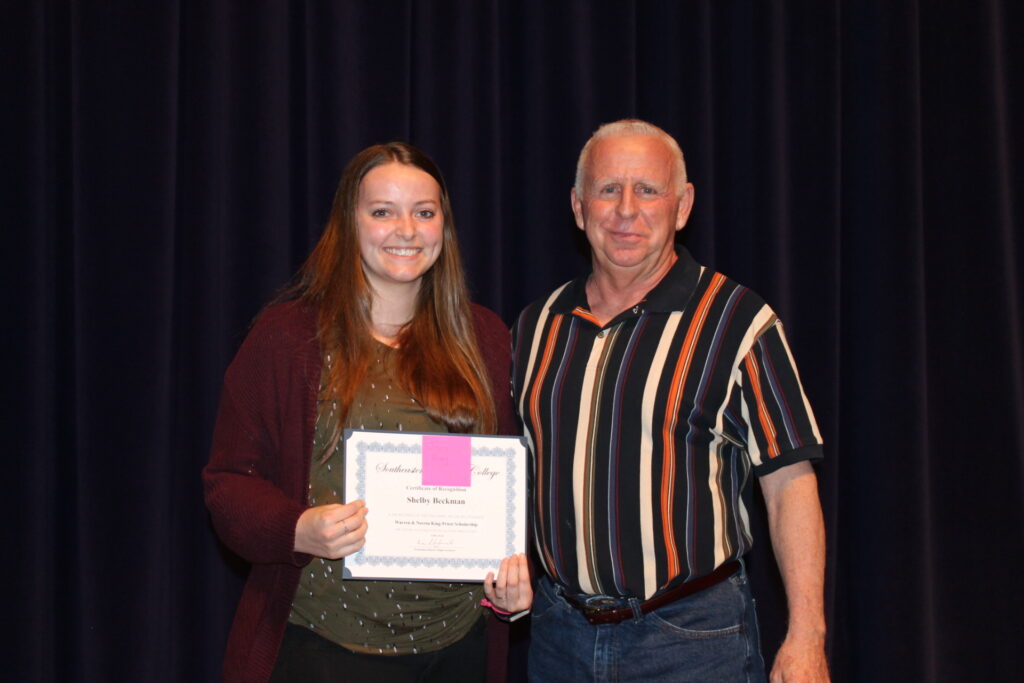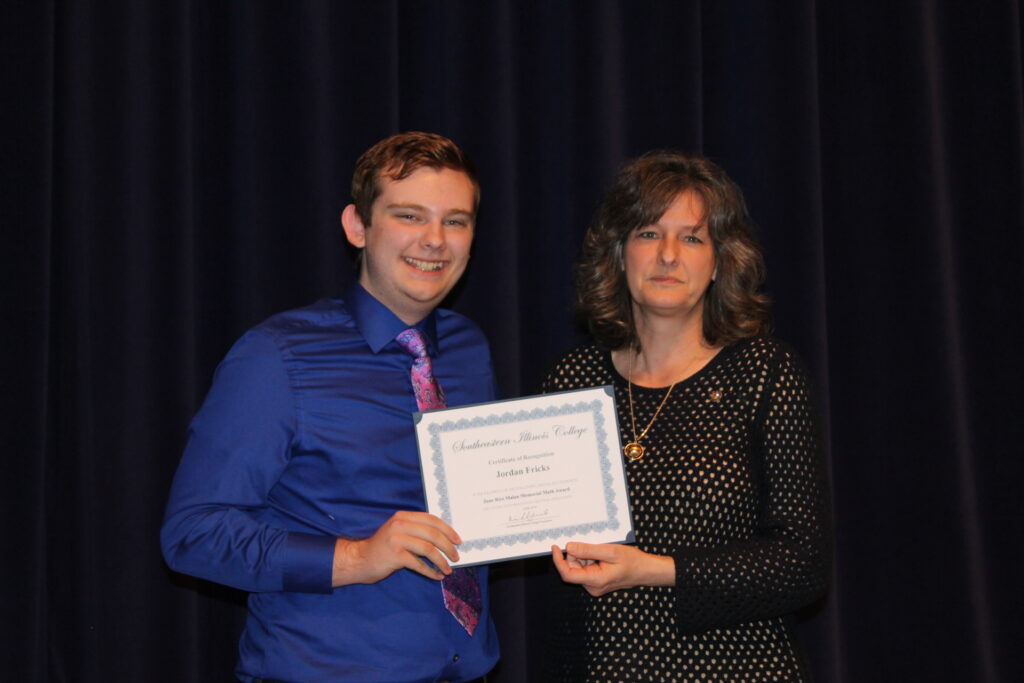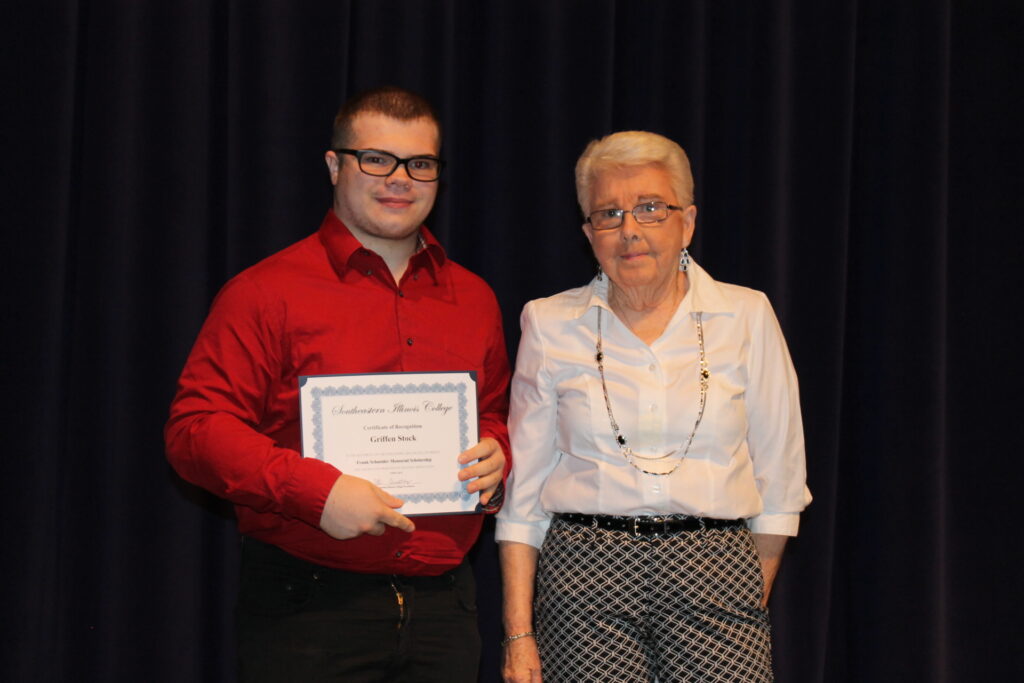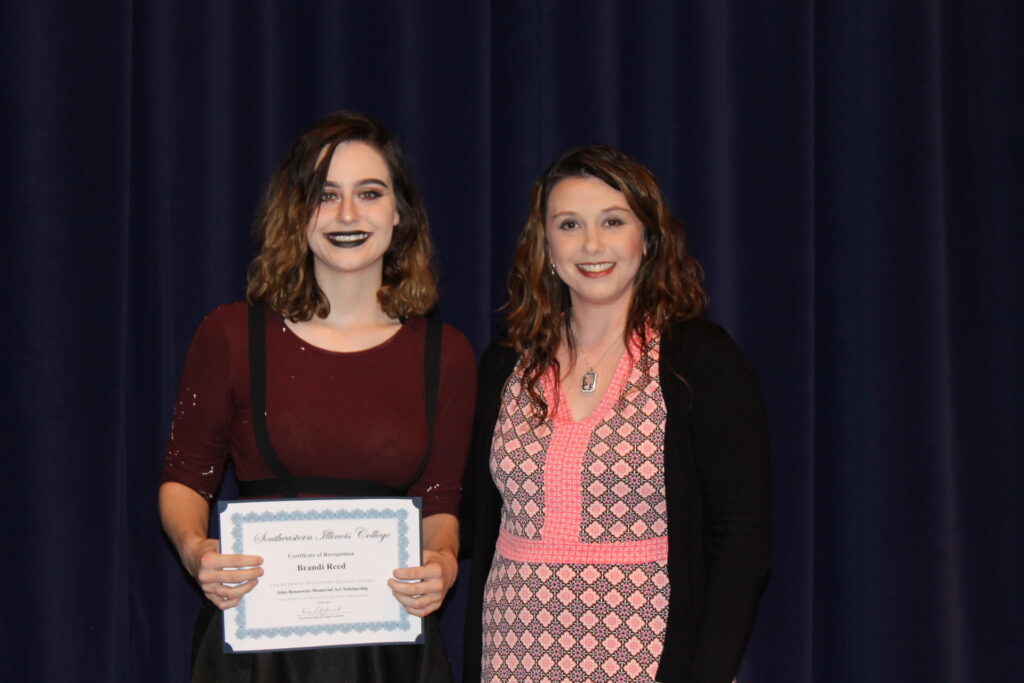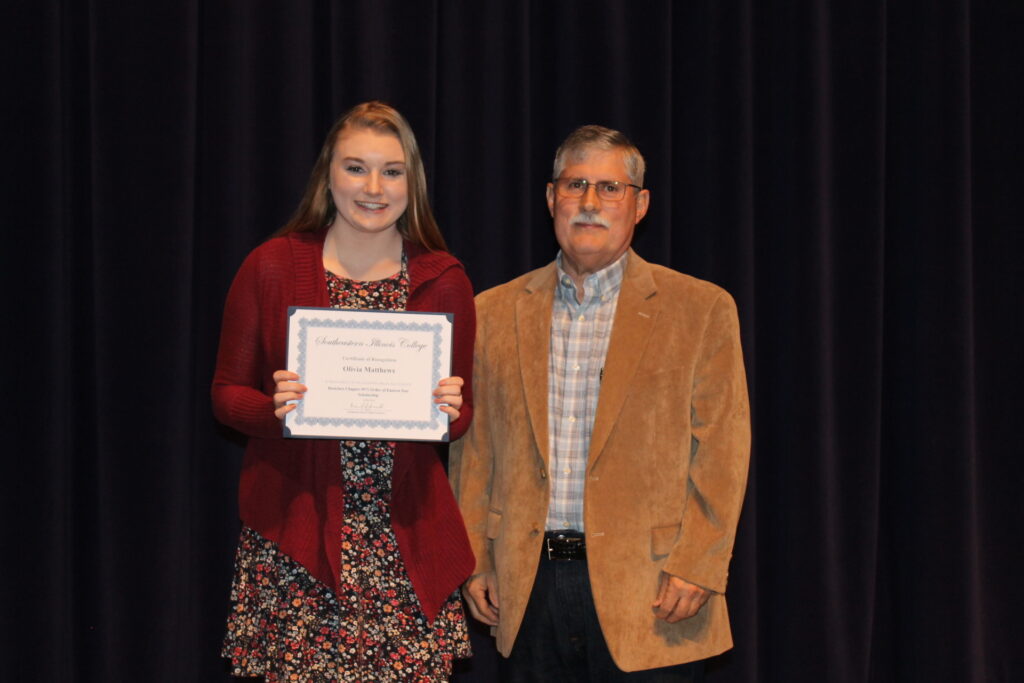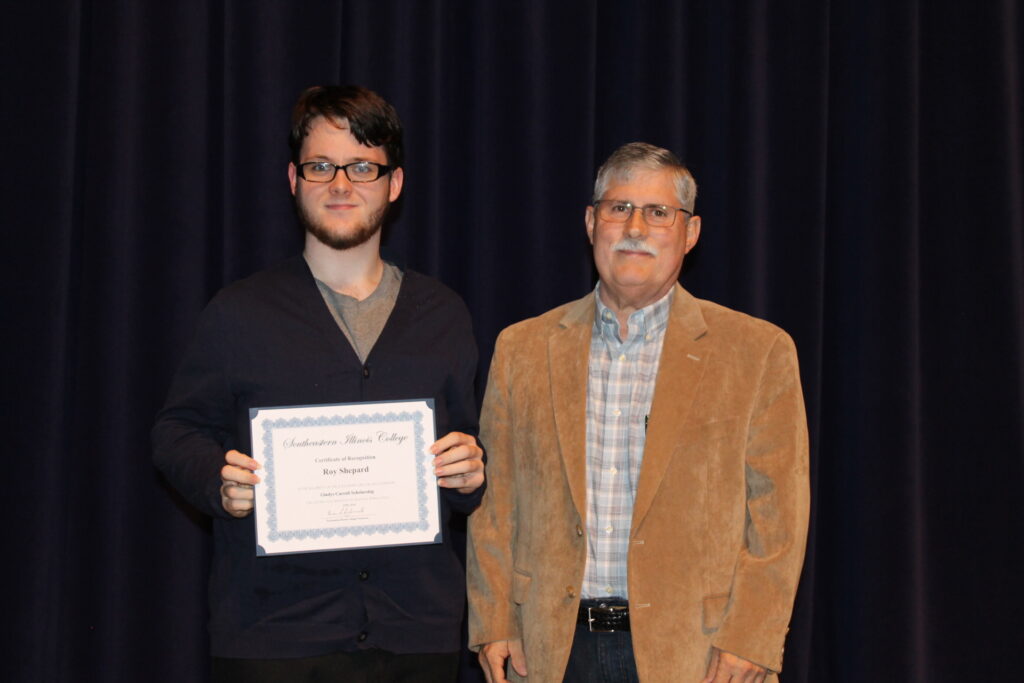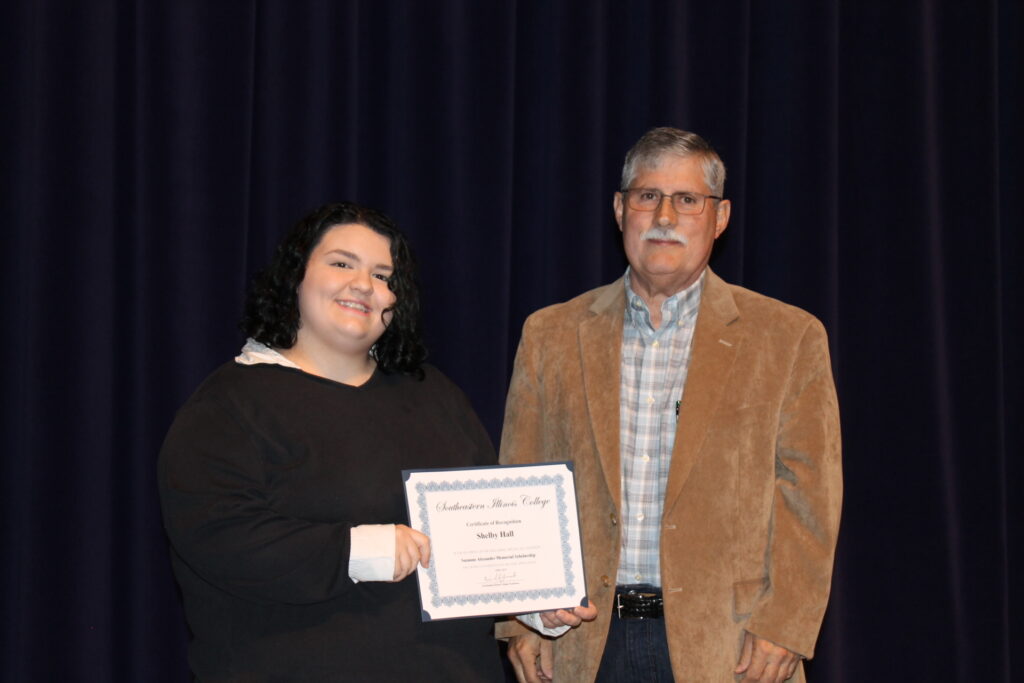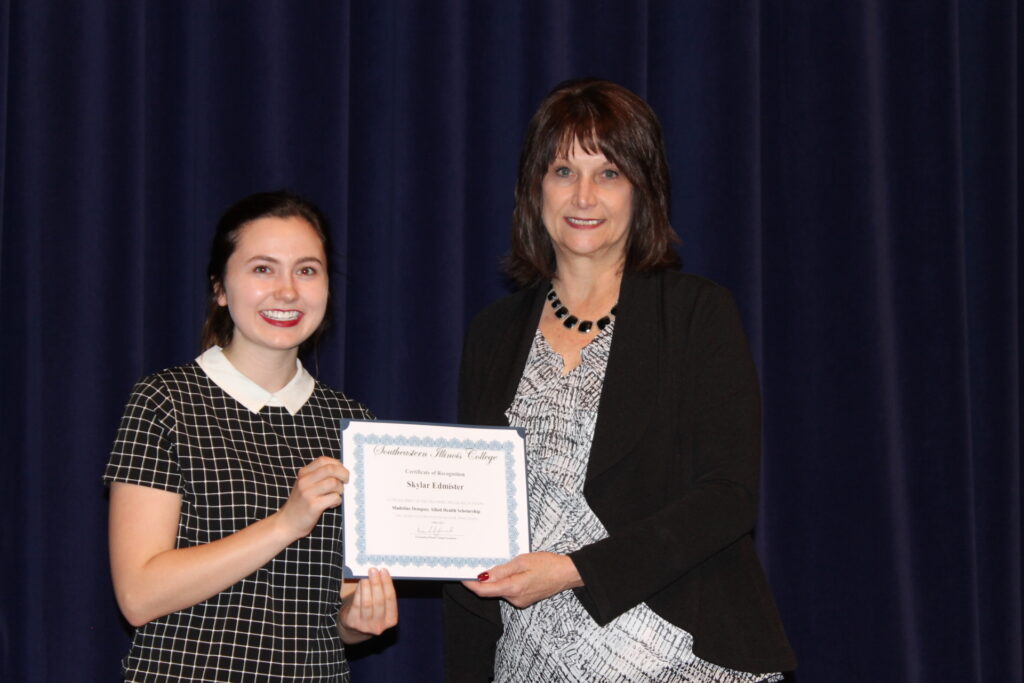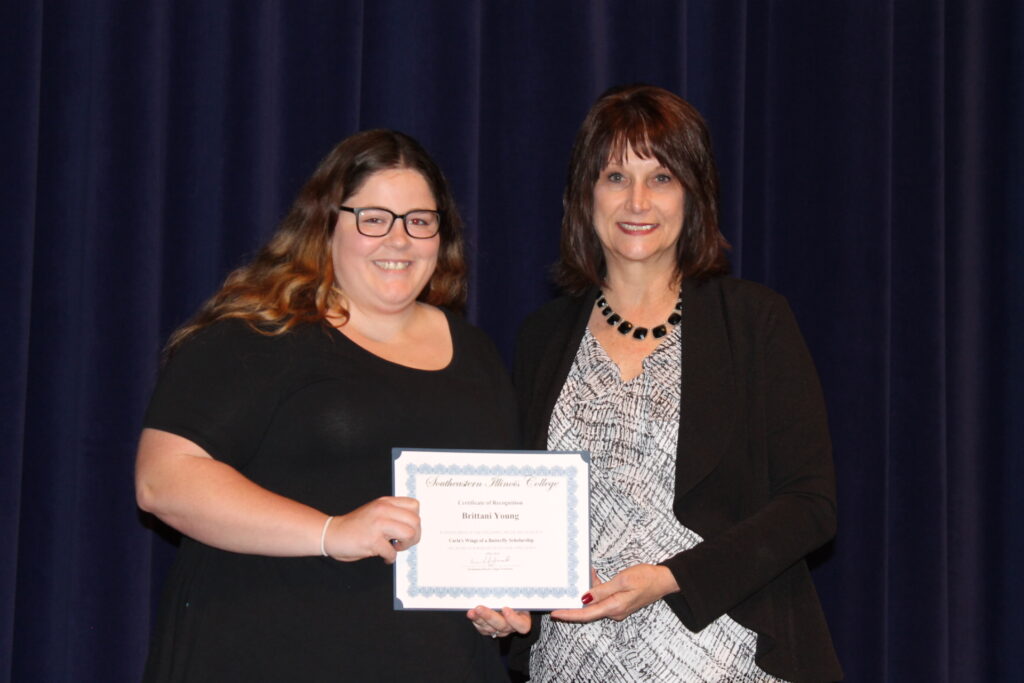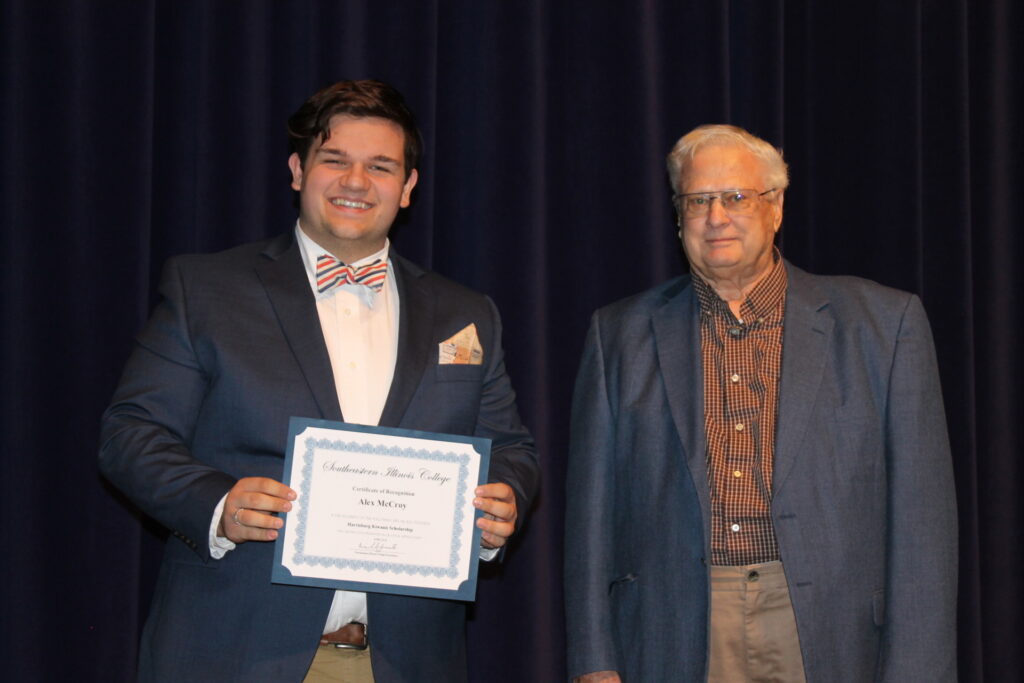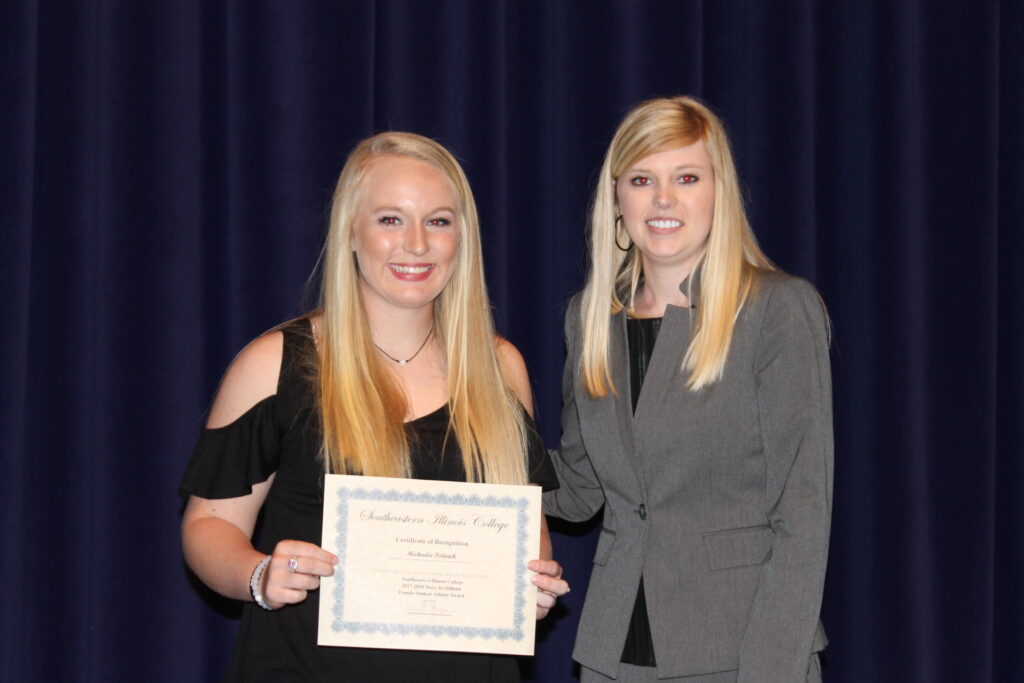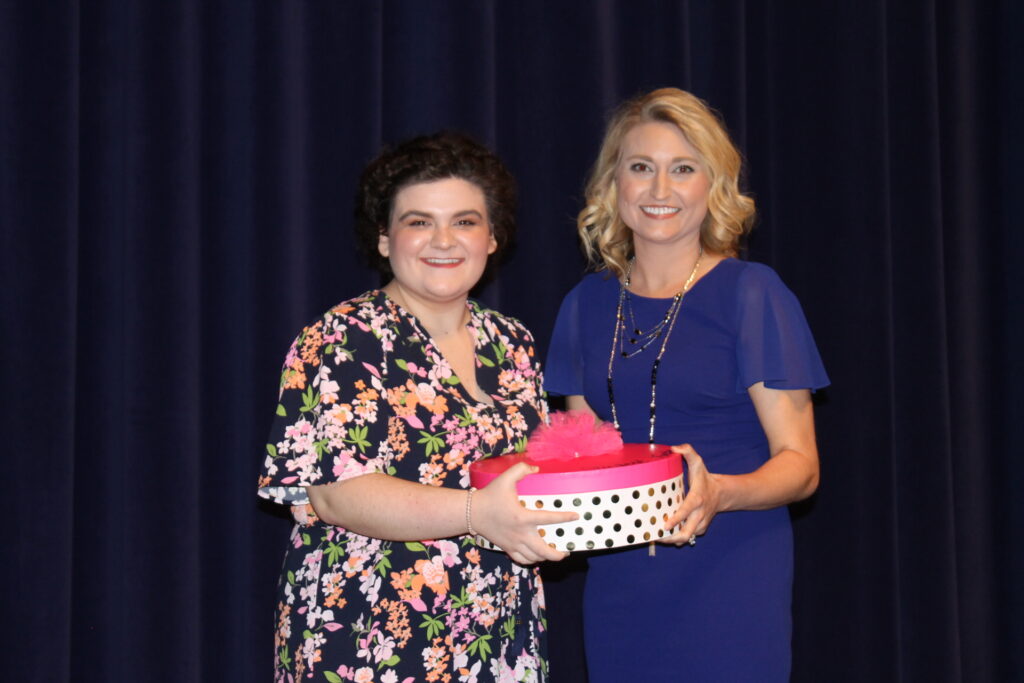 Hundreds of students, family and friends along with Southeastern Illinois College faculty and staff converged to celebrate academic and extra-curricular achievements of the student body during SIC's annual Honors Night held Tuesday, April 24 in the George T. Dennis Visual and Performing Arts Center.
Not present to accept their awards were: Chance Tullis of Springerton who was awarded the Dennis Allen Speech Scholarship, Haileigh Marks of Harrisburg who was awarded the Julie Fowler Orange Memorial Scholarship, Katelyn Rose Ann Hall of Simpson who was awarded the John B. Dotson Memorial Scholarship; Tiffany Drake of Harrisburg who was awarded the Eldorado Women's Club Scholarship, Ethan Brinkley of Carmi who was awarded one of two of the Gladys and Raymond Carroll Memorial Scholarships, John Fugate of Harrisburg who was awarded the C.R. Gardner Memorial Scholarship, the Harold Bauman Memorial Scholarship, the Wilma Hunter Memorial Scholarship and the Ruth Baird Scholarship, Alexa Fulkerson of Carrier Mills who received the Dorthy Helen Baldwin Harrisburg BPW Scholarship; Bailey Fuerback of Harrisburg who was awarded the Faye Mitchell Memorial Scholarship, Tessa Richerson of Eldorado who was selected for the John and Audrey Coyle Scholarship, Megan Overturf of Marion who received the Dr. Warren Tuttle Memorial Scholarship, Sarah Welling of Harrisburg who was awarded the Health Care (IHIA) Scholarship and Calvin Peacock of Peoria who was awarded the Mary Jo Oldham Male Student Athlete of the Year award.
Students Graduating with Honors (45 credit hours, GPA 3.25 or greater) include (not in order and many are not pictured):
Benton
Jason Tieffel
Brookport
Joslyn Dawn Campbell
Carbondale
John Pierre Lauzon
Carmi
Brian Keith Anderson, Ashley Amber Cross, Aaron Travor Harrington, Madison Renee Hoy, Drew Joshua Lucas, Macenzi Mitchell, Brooke Naylor, Kaylee Sneed
Carrier Mills
William George Fitzgerald, Garrett Proctor
Eldorado
Jennifer Lynn Baker, Sarah Katherine Baldwin, Clayton Andrew Boulds, Adam William Brown, Skylar Dawn Edmister, Kaitlyn Faith Etienne, Nathaniel James Fuhr, Austin Bobby Galloway, Courtney Gilbert, Kayla Lee Heath, Dolly Mae Mace, Mattie Taryn McGowan, Alex Molinarolo, Adam Barrett Partridge, Whitney Darla Blair Shavez, Callie Elizabeth Smith, Noah Wesley Taylor
Elizabethtown
Brady Benjamin Blair, Carson Conn, Steven Zane Smith
Equality
Jordan Bailey, Brittani Michele Young
Galatia
Victoria Brown, Hunter Lane, Arthur Austin Stricklin
Golconda
Jason Green, Garrett Charles Lane
Harrisburg
Carsen Julianne Beal, Carson Nicole Brimm, Blake Jordan Buchanan, Dalton Carder, Kenneth Audie Carrier, Elijah Andrew Douglas, Allison Paige Downs, Bailey Michael Drone, Jeffrey Frailey, John David Fugate, Kelli Lee Hathaway, Devannie Ann Jones, Benjamin Allan Lehman, Reuben Eric Markham, McKenzi Ratliff, Heather Michelle Reynolds, Stephanie Walle, Hazelea Marie Wilkins, Heidi Sky Willis-Smith, Bailey Wilson
Herod
Allison Breanne Cox
Junction
Morgan Colbert
Largo, FL
Andrew Dillon Guido
Marion
Aaron Michael Chickini, Sheyanne Rae Stacy
Metropolis
Payton Mackenzie Van Hoy
Norris City
Riley Marie Cozart, Ciara Dawn Dodd, Brantley Sean Neal, Marcus Paul Niehaus
Oblong
Brittany Diane Tuel
Omaha
Stephanie Arlene Johns, Thomas York
Ozark
Emily Marie Scruggs
Pleasant Plains
Kimberly Nicole Higgerson-Crifasi
Princeton, KY
Daniel Reese P'Pool
Raleigh
Jordan Fricks, Amanda Janel Payne, Harry Arnold Riddle
Ridgway
Emily Paige Ragan, Amanda Jo Seely
Shawneetown
Lilly Mikel Galt, Shelby Lynn Hall
Simpson
Falin Jana Hinshaw
Springerton
Justin Edward Rush, Chanse Alec Tullis
Springfield
Sabrina Kirchgesner
West Frankfort
Bryce Wiley
###