SIC Theatre Presents Young Frankenstein Oct. 12-14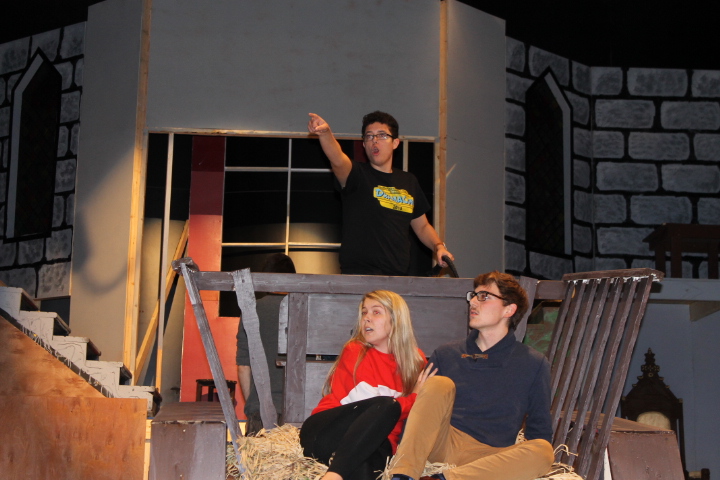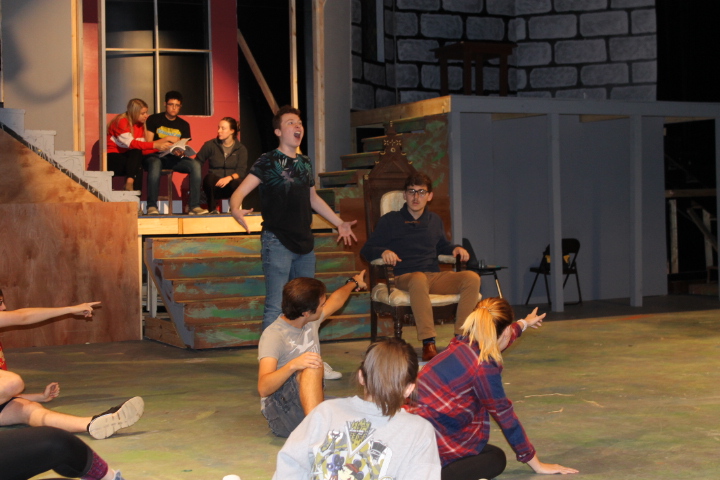 Southeastern Illinois College Theatre presents Mel Brooks' classic musical Young Frankenstein Oct. 12-14 in the George T. Dennis Visual & Performing Arts Center.
Young Frankenstein is based on the classic Halloween movie of a New York doctor, Dr. Fredrick Frankenstein (Jordan Richey of Benton) returning to the castle of his late grandfather Dr. Victor Von Frankenstein (Carter Reed of Harrisburg). He then meets his laboratory assistant, Igor (Braden Cummins of Carrier Mills), and they decide it is time to make a Monster (Alex McRoy of Harrisburg). This hilarious musical was nominated for three Tony Awards and won the Outer Critics Circle Award for best musical on Broadway.
Young Frankenstein features massive show-stopping numbers including "The Happiest Town in Town," "Please Don't Touch Me," "Transylvania Mania," and "Puttin' On The Ritz."
"It's always such a fun time to get to be a part of a Mel Brooks show. His scripts are always over-the-top funny and light-hearted. Audiences always love them, and I hope ours does too," said McRoy. "It's an honor to get to work with Allan Kimball on his last year with the SIC theatre department."
Cast member Joli Murphy added "I have enjoyed getting to see the entire show come together, especially seeing all the dances and hard work that go into them.
Additional roles include John Suh of Ziegler as Inspector Hans Kemp; Paige Clore of Norris City as Inga; Carter Reed from Harrisburg as Ziggy the Village Idiot; Joli Murphy of Springerton as Elizabeth; and Meredith Wolf of Harrisburg as Frau Blucher.
Locally renowned choreographer, Samantha Jane Bursch will be providing choreography for "Transylvania Mania" and "Puttin' on the Ritz." She said she is excited to be working with SIC for the first time and adding this show to her impressive repertoire.  Bursch has been involved with over 60 theatrical and film productions and has performed, directed, choreographed, composed, directed music, stage managed and designed for musicals and plays in southern Illinois and in the St. Louis area.
Bursch is the manager at The Skyline Studio of Dance & the Arts in Marion, where she also teaches voice, piano and tap. She is currently playing Magenta in Skyline Creek's 2018 production of The Rocky Horror Show LIVE, choreographing Annie with Artstarts and assisting with music for Anna Arts Center's Spamalot.
Aaron McRoy of Harrisburg will be the stage manager for Young Frankenstein. Costumes will be designed by Janet Hart and Gareth York.  John Hart of Hart's Music in Harrisburg will provide the sound for the show.
Young Frankenstein will run Oct. 12 and 13 at 7 p.m. and Oct. 14 at 2 p.m. Reserved seating is $10 for adults and $8 for students, staff and seniors. Tickets may be purchased at the door or in advance by calling 618-252-5400, ext. 2486 or 618-841-4649 or by emailing boxoffice@sic.edu.  Due to adult themes and language, Young Frankenstein has been rated PG-13.
###