CUMMINS NAMED TO IL FORENSICS BOARD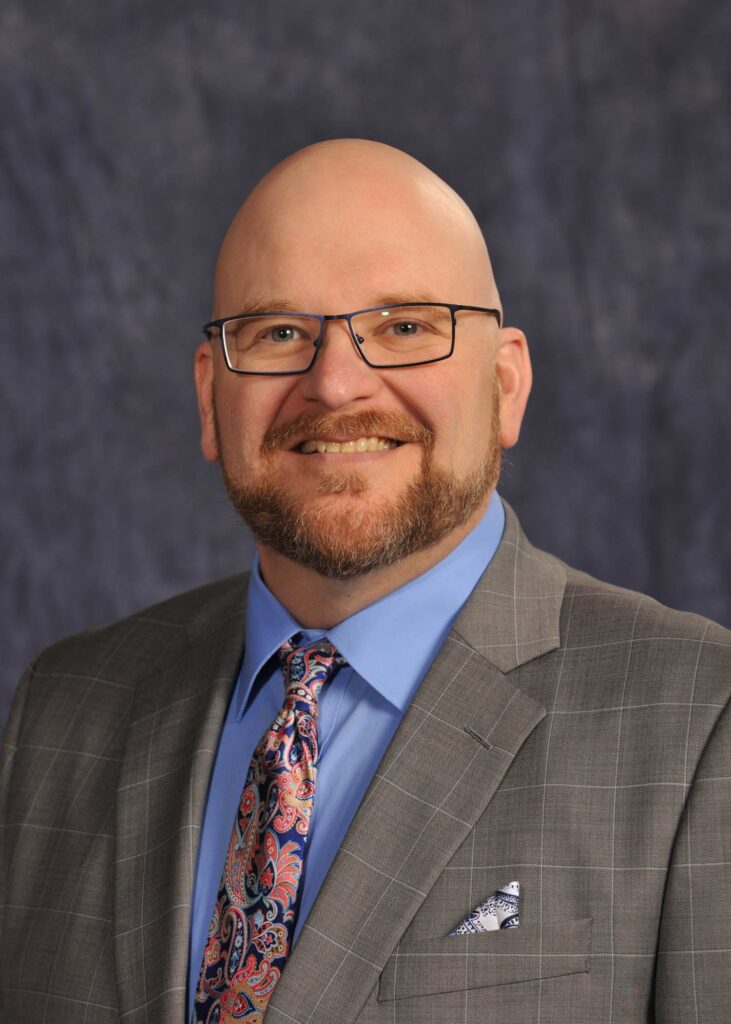 Southeastern Illinois College Director of Forensics Paul Cummins has been elected to the Illinois Intercollegiate Forensics Association (IIFA) Board for 2020-2026, joining other college and university speech coaches.
IIFA encourages and promotes forensic education and forensic competition at all levels throughout the state of Illinois and hosts the state of Illinois' intercollegiate forensic state speech and debate tournament. The board is comprised of six members – three community college coaches and three university coaches. Members must be nominated by other college coaches and each term lasts six years.
This is the first time an SIC coach has had a spot on that board in nearly 50 years of competition. As a member of the board, Cummins will be part of the decision-making processes for the state organization and will help run the state tournament every year.
"Even though Southeastern has been a large competitive presence in Illinois forensics, we have been out of the loop in leadership roles. It is important for SIC to have representation on the state board, and I look forward to working for the betterment of the activity in our state," stated Cummins.
Cummins has a very long history with the college, having been enrolled in the day care program in 1977, and years later as a Forensic Falcons student competitor in 1990-1992. He earned his Associate in Science at SIC and continued his education at Southern Illinois University Carbondale, earning first a Bachelor of Science in Communication Education and later a Master of Science in performance Studies from SIUC in 2000. During his master's program, he worked as a high school teacher at Mt. Vernon Township High School.
Cummins officially began teaching communications courses at SIC and coaching the Falcons in Fall 2000 with now retired coach Gary Allan and current President Dr. Jonah Rice. He soon became the director of forensics in 2002, and has led the team to numerous national top five finishes and even a national championship in 2005 – besting all community college forensics teams in the nation.
In 2009, Cummins was awarded the National Institute for Staff and Organizational Development Excellence Award, an honor reserved for individuals doing extraordinary work on their campuses. Since 2009, Cummins has been one of the key coaches in the country to help run the national tournament for hundreds of students.
In 2018, he won a service award at the Phi Rho Pi National Forensics Tournament, recognizing his decades of service to forensics and to the Phi Rho Pi National Tournament.
"Paul is a total package educator. He is an exceptional teacher, an engaged faculty member, and actively supports experiential learning outside the classroom with his exemplary work in speech and debate," said President Dr. Jonah Rice. "This appointment to the IIFA Board is a long-time in coming, and he will be a great servant-leader to that organization as he is here at SIC."
The Southeastern Illinois College speech team began in 1970 under coaches Gary Allan and the late George Dennis. The team hit the top 10 nationally in the late 1970s and has placed in the top five community colleges nationwide more than 25 times, with hundreds of individual championships. The team earned its first national title in forensics in 1986, with additional titles following in 1997 and 2005. For more information, visit www.sic.edu/ForensicFalcons or join them on social media: www.facebook.com/ForensicFalcons.
###