SIC Bowling Falcons Sign Harrisburg's Chaela Sparks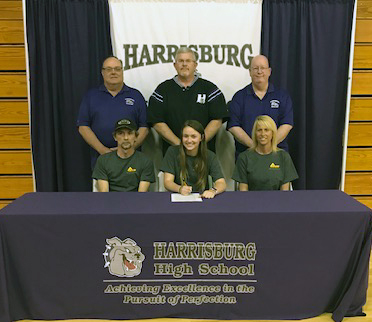 Chaela Sparks of Harrisburg signs her intent to bowl with Southeastern Illinois College's Bowling Falcons.
Sparks has played for Cottom through high school, and is looking forward to continuing under his coaching in the college sector.
"What a great story Chaela is, coming from having hardly played the game as sophomore to signing to play in college today," said Cottom. "Chaela is a very solid player for my high school team and will be a welcome addition to the SIC program. She has great rotation on the bowling ball and should transition nicely to the collegiate game."
The 2019-20 season marks the second year for Southeastern's bowling team and will find the Falcons, eight men and eight women strong, competing in Ohio, Illinois, Tennessee, and Missouri in search of a national championship.
###