Eight Teams Compete in Mine Competition at SIC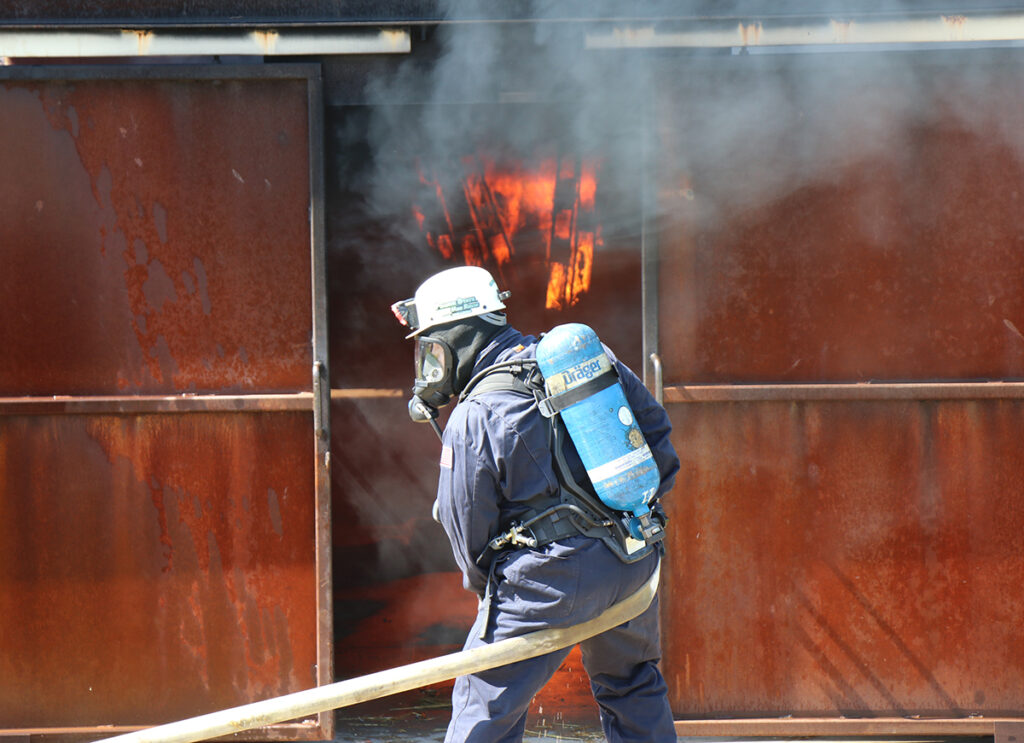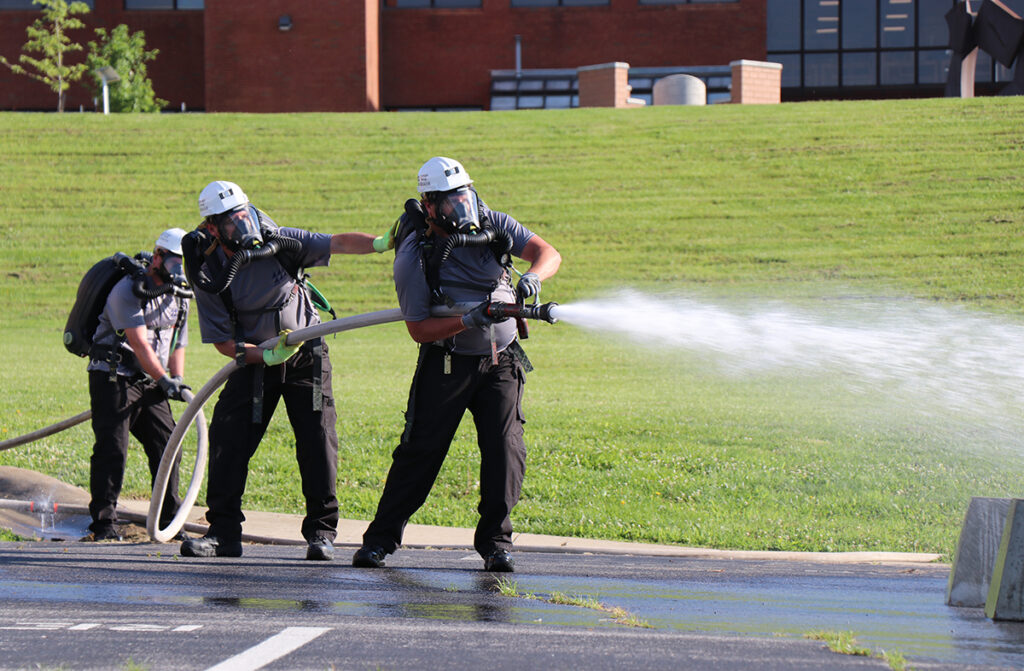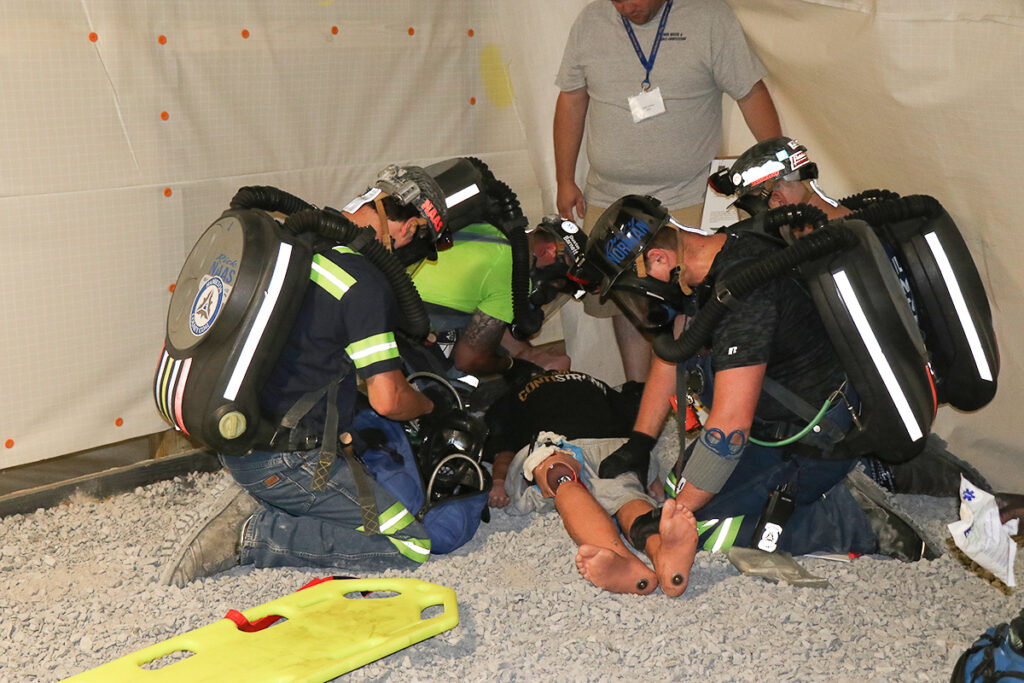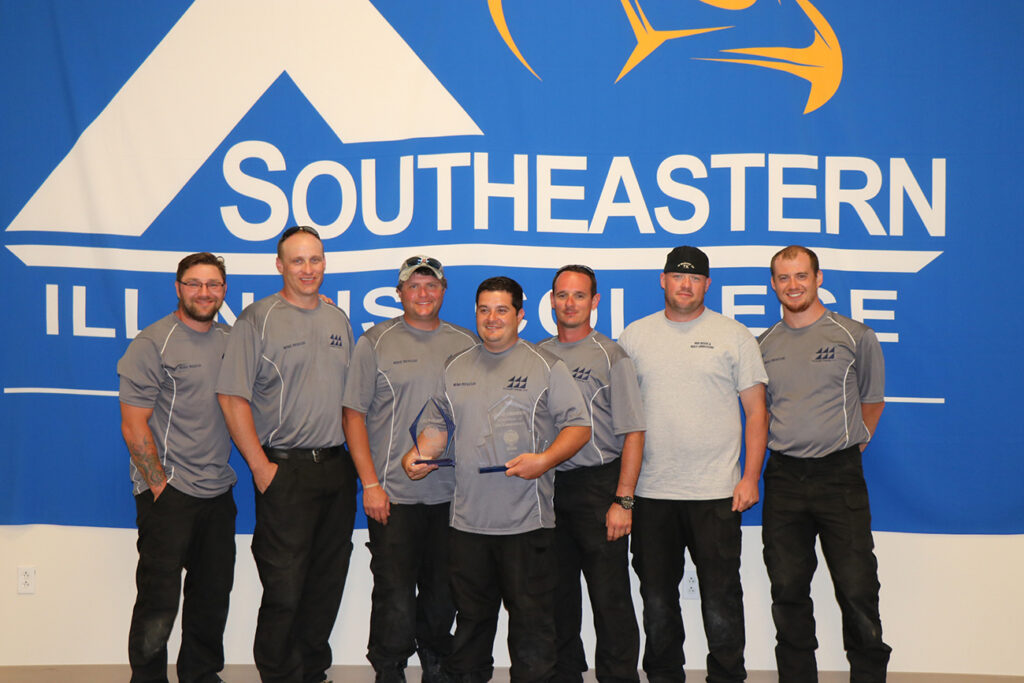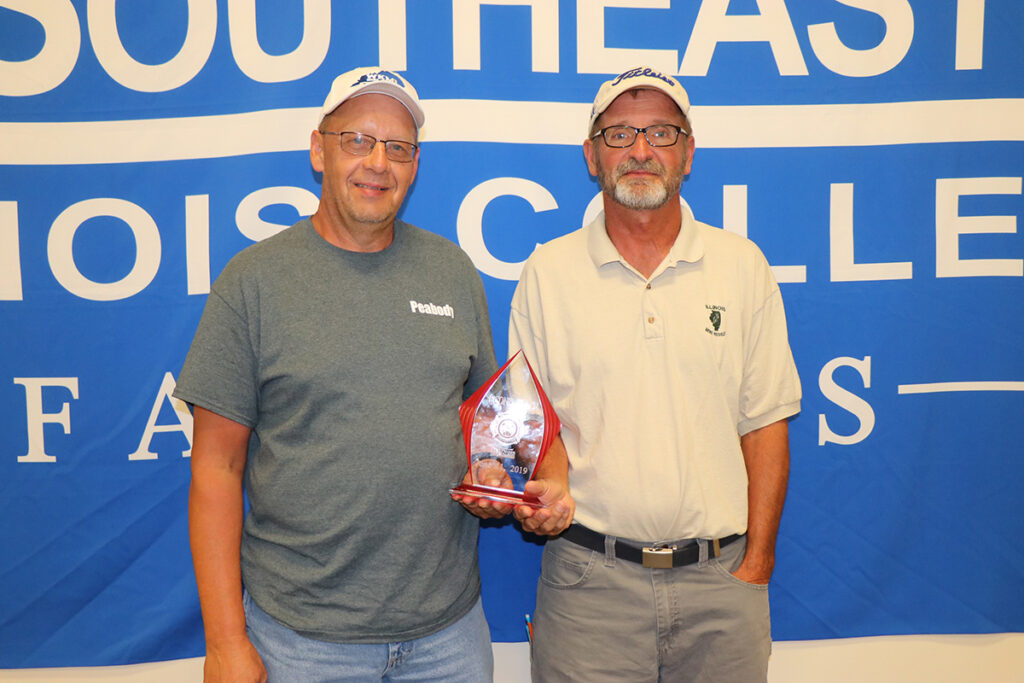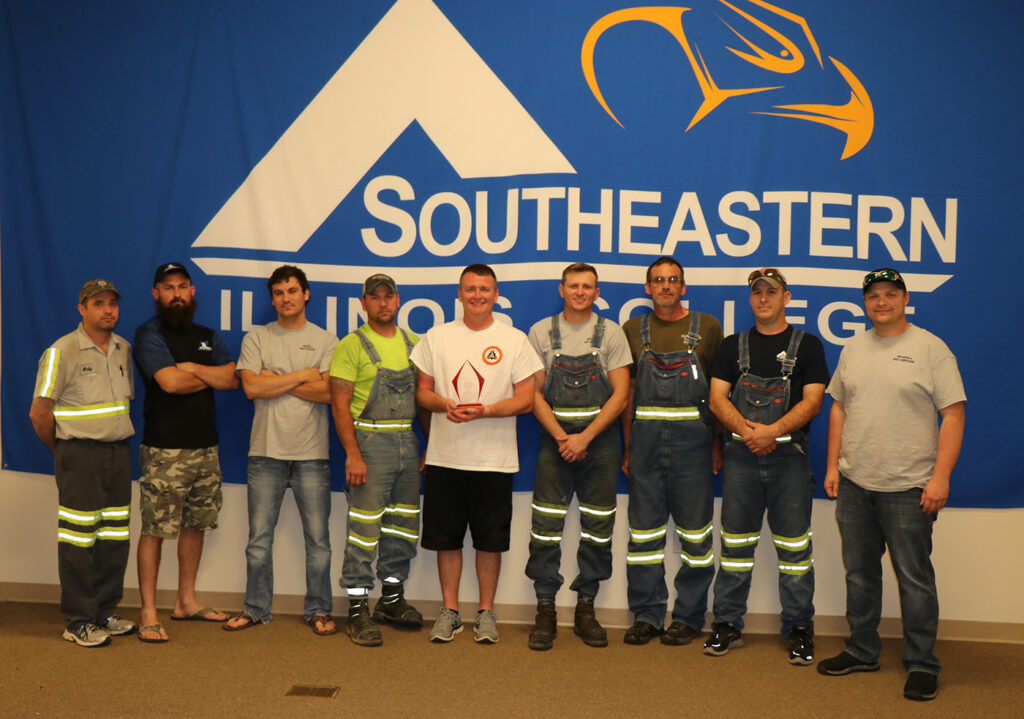 Miners of the region enjoyed a beautiful day as they converged on Southeastern Illinois College for the eighth annual Mine Rescue & Skills Competition in partnership with Illinois Eastern Community Colleges (IECC) June 11.
First place was awarded to Foresight Energy LLC Red Team from Mach Mining in Marion, trained by Giorolamo Intravaia. This team also took the grand champion award for best mine rescue. This award honors the late Tim Kirkpatrick, a 41-year veteran of the coal industry, member of the Illinois State Mining Board and longtime advocate of mine safety.
The Gateway North Mine team of Coulterville took second place under the leadership of trainers Mike Middlemas and Steve Kattenbraker.
The Hamilton County Coal Mine team from Dahlgren trained by Jay Kittinger was awarded third place.
The competition consists of six rounds of exercises that include fire training in the burn tunnel, smoke training and mapping in the smoke cans, field rescue in the simulated mine training facility, hose management, gas testing, first aid in the simulated mine training facility, and written testing.
Mike Thomas, Dean of Workforce Education at IECC, spoke about some of the changes to this year's competition.
"We have two big changes this year. First, the rescue part has changed formats where they actually go down three entries and explore as a team, whereas they used to have to stay together," said Thomas. "And on the other end of the building this year, we have the first aid field where we have a mannequin inside with injuries and they've got to do a mine evaluation as they go in, then they have to rescue the person, do the treatment and bring them out. This used to be held outside in the heat.
"We also quit using live smoke in the (smoke) cans, and use simulated smoke in the machines, which does the same thing, but with less hazard for the miners."
Other mine safety teams competing this year includetwo additional Foresight Energy teams (White and Green) Prairie State Lively Grove Mine in Marissa, Knight Hawk Coal in Percy, and Indiana Bureau of Mines in Vincennes, Indiana.
Although it is set up as a competition, the event provides training for very serious emergency situations that could happen during work in a coal mine. The simulated situations during the competition serve as practice for rescue teams in the event of an actual mine emergency.
"We hope there's never a disaster, but it sharpens their skills in case there was," said Larry Jenkel, Illinois Department of Natural Resources.
Jenkel explained that this competition is different from most mine competitions because teams rotate to multiple events going on throughout the day to practice the various skills needed in a disaster. Most contests focus only on the rescue field.
"We do these activities to prepare ourselves in case there's a mine disaster – an explosion, a fire, water – if something happens in the coal mine, we're going to be ready… The men are kept on 24-hours a day, seven days a week readiness. It takes a special breed of miners to be a mine rescue person," said Jenkel.
According to Thomas, each team must attend two trainings/ competitions per year, according to federal regulations, although many do so more often.  He says it's not possible for a team to be overprepared for an actual emergency situation. And in an emergency situations, teams may be called out from a number of different mines to work together on a rescue.
The hope is that the miners never have to use the skills learned at competitions such as this one in a real-life situation, but if a situation arises, they will be prepared.
SIC and IECC provide year-round training for the coal mining industry, as well as fire brigade training. More than 1,000 miners go through mine training programs at SIC each year, between 300 and 500 of them being new to coal mining.  For more information about mine training and scheduling, contact Kimberly Oliver at 618-252-5400, ext. 2360 or kimberly.oliver@sic.edu.  For fire brigade and other fire-related training contact Ricky Sauls at 618-252-5400, ext. 2248 or ricky.sauls@sic.edu
###