Collinsville Seniors Sign with SIC to Shoot Trap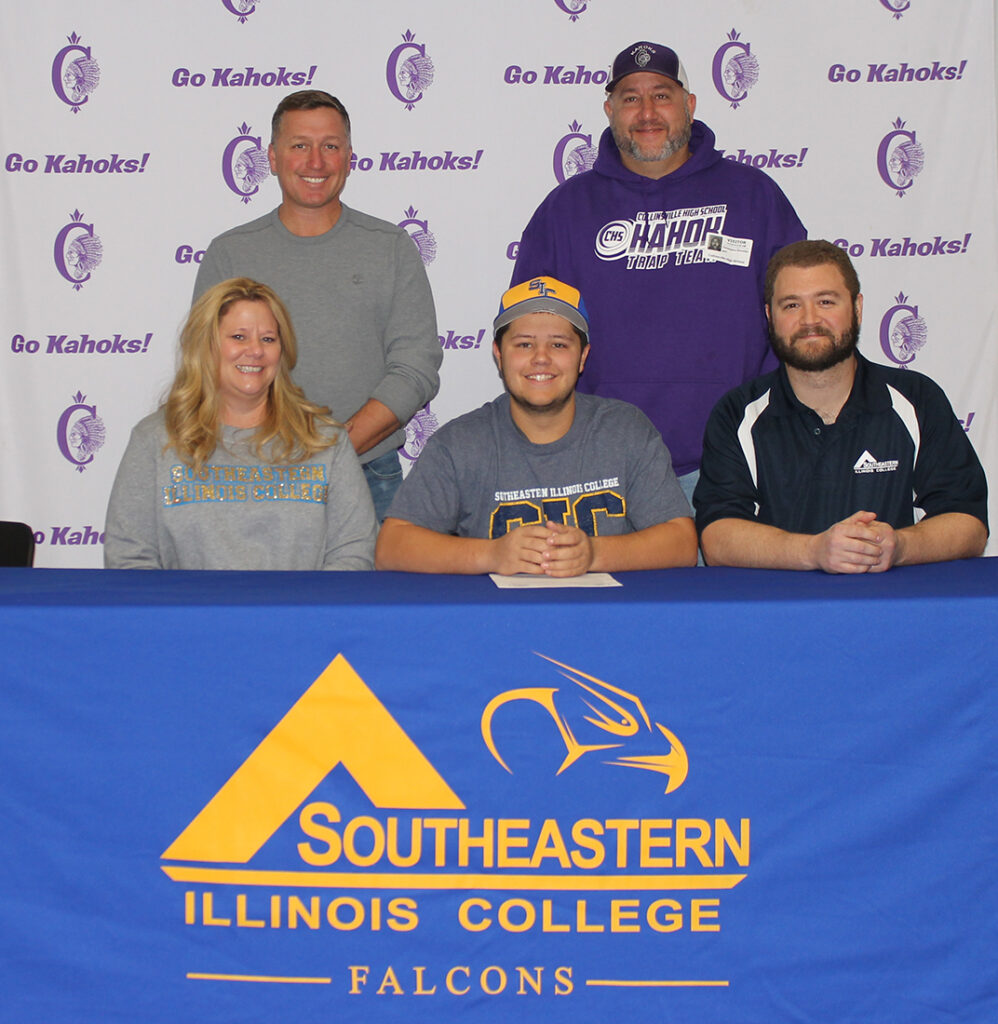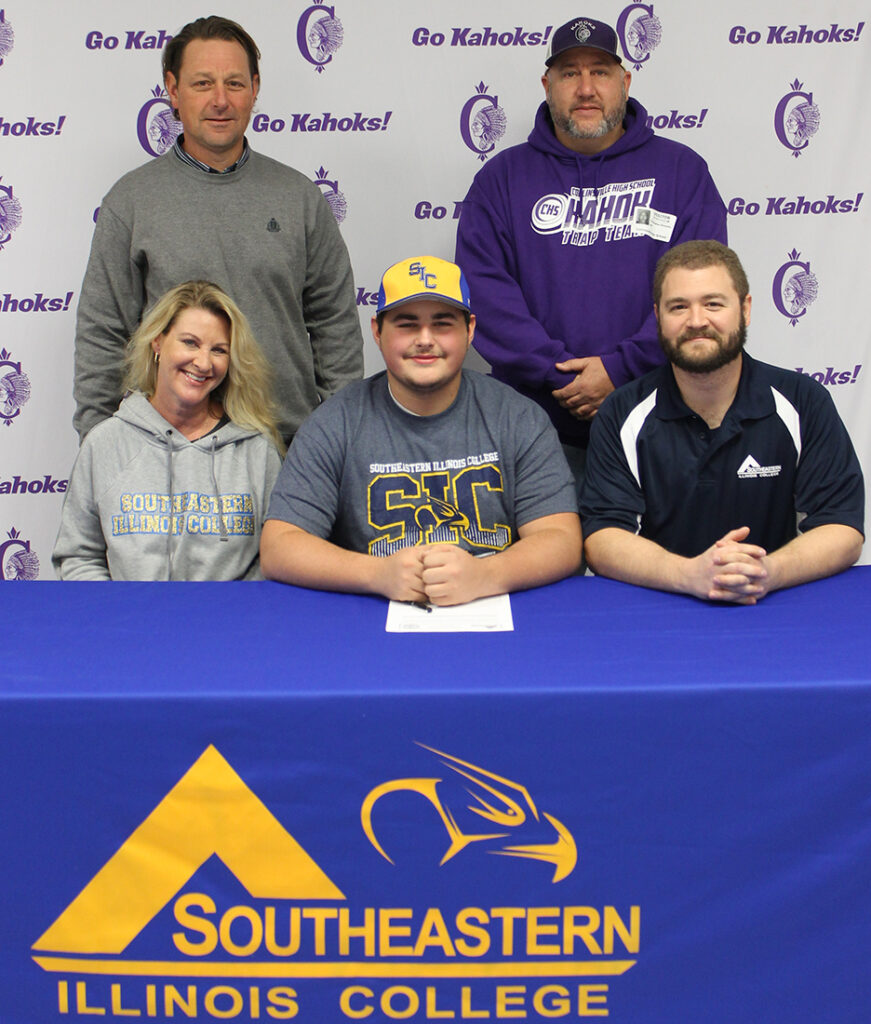 Wednesday, Nov. 13, Collinsville High School had the head trapshooting coach from Southeastern Illinois College present for an athletic signing for not one, but two different students of the Kahok Trap Team.
Lifelong friends Nathan Lee and Elijah Norton both signed a letter of intent to attend SIC and compete on the Clay Breakers trapshooting team starting in fall 2020.  Lee and Norton will also both be studying in the new Outfitter Wildlife Management (OWL) program while competing on the shotgun team.
Head coach Jordan Hammersley said, "Both of these young men will make fine additions to my team, and I expect their competitive nature as best friends will add to an increase in their trap averages once we get into major shooting competitions."
Hammersley added, "I've spent quite a bit of time around these young shooters and their families, and I can honestly say my shooting team and wildlife management program will benefit from their presence."
Being avid outdoorsmen, Lee and Norton plan to pursue employment in an outdoor-related field such as Conservation Police or the Forest Service, and are excited about a college program offering classes in a field they are passionate about.
After touring the SIC campus and learning about the OWL program, the pair expressed interest in hunting opportunities in the area. Hammersley assured them he'd have no trouble helping them find new hunting grounds.
Lee and Norton will receive scholarships, paid tournament fees, shotgun shells and association memberships as Clay Breakers.
For more information about the SIC Clay Breakers trapshooting team or the upcoming Outfitter Wildlife Management program, contact Hammersley at jordan.hammersley@sic.edu or (618) 252-5400, ext. 2328, or visit www.sic.edu/ClayBreakers.
###