Clearwave Sponsors SIC Learning Commons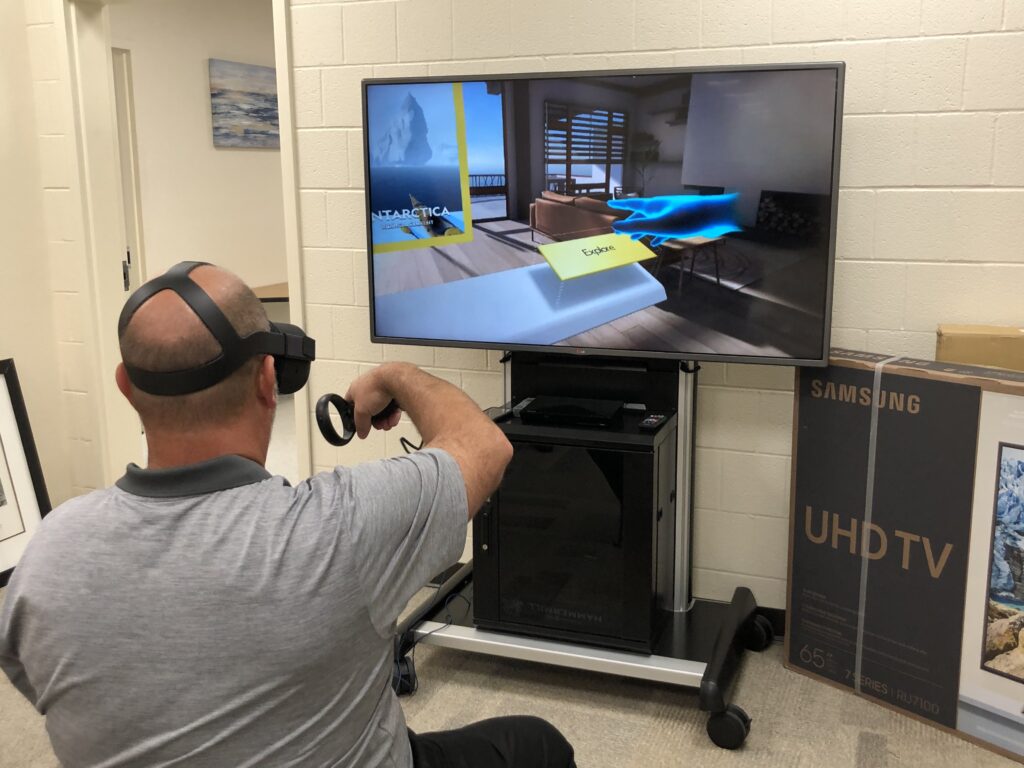 Southeastern Illinois College has a new sponsor for its virtual reality room and 3D printing station in the new Learning Commons. Clearwave's Mike Phalin, Chief Revenue Officer, and Rocky Hull, Business Development Director stopped by to tour the Learning Commons on Oct. 21 and committed to a major sponsorship. Phalin even got a chance to try out the Oculus Quest virtual reality system.
"We are so happy to have Clearwave partner with us to provide the best, most current technology to our students, said Karla Lewis, Associate Dean of Learning Commons at SIC. "We're striving to give our students the opportunity to experience state of the art virtual reality simulations as well as 3D printing – both of which will help them prepare for their future university studies or the technology they may encounter in the workplace. Clearwave is helping us provide these rich learning experiences to our students, and we are grateful for their sponsorship."
The SIC Learning Commons houses the Melba Patton Learning Resource Center, Online Learning & Educational Technology department, and the Dana Keating Student Success Center.
A grand opening celebration for the Learning Commons will be on slate for January once all renovations and furniture additions are complete. To become a sponsor, contact Lewis at (618) 252-5400, ext. 2326 or email karla.lewis@sic.edu.
###