Gary Jones Sponsors SIC Learning Commons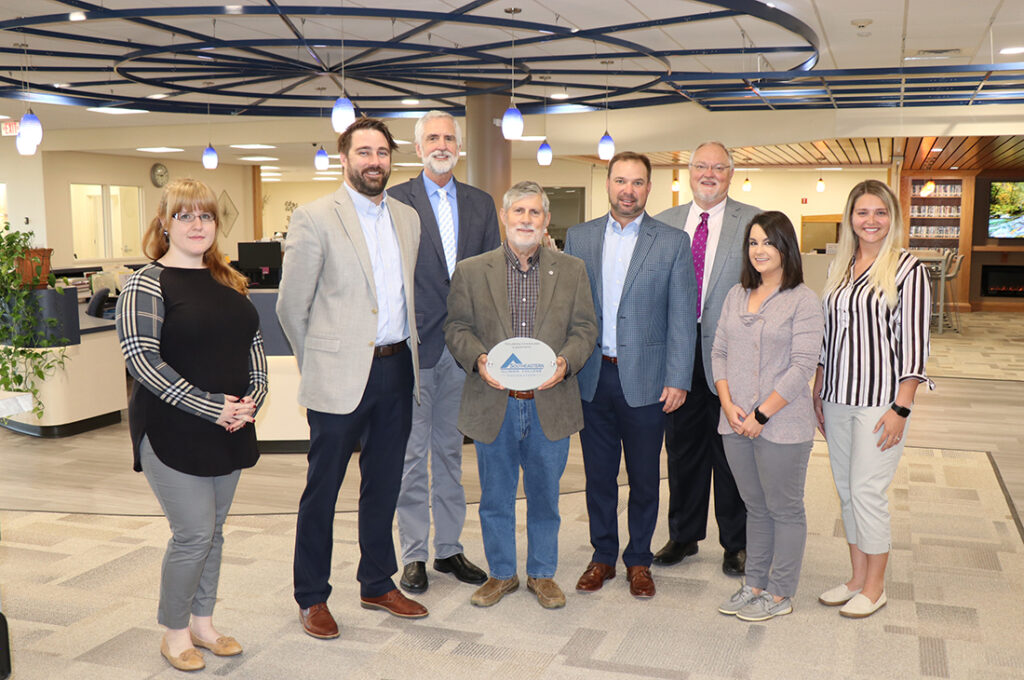 Long time Southeastern Illinois College librarian and advocate for education, Gary Jones, will sponsor the Central Help Desk in the renovated SIC Learning Commons Area.
The SIC Learning Commons houses the Melba Patton Learning Resource Center, Online Learning & Educational Technology department, and the Dana Keating Student Success Center. The Central Help Desk is a place for students to obtain their student ID cards, receive traditional library services, seek technology assistance with their various user accounts and online classes, check out technology devices, get help with printing, and much more.
"It is my pleasure to sponsor a part of the Learning Commons," said Jones. "The library has always been important to me, and joining support services to create an integrated space has been my vision for many years.  As my career comes to a close, I reflect on the years that I spent at Southeastern, and I cannot imagine a better place to work.  I had the privilege of witnessing students' lives evolve each and every day.  I also worked with great people, many of whom will remain life-long friends. I am blessed to have had such a very rewarding career at SIC."
Jones has been a part of the SIC family for nearly 35 years, beginning his career at SIC in 1985. He held the position of Media Specialist for 20 years, then Librarian for an additional 11 years. Gary now works part-time in the Online Learning & Educational Technology department.
A grand opening celebration for the Learning Commons will be on slate for January once all renovations and furniture additions are complete. To become a sponsor, contact Karla Lewis at (618) 252-5400, ext. 2326 or email karla.lewis@sic.edu.
###