SIC Learning Commons Makes Its Public Debut Jan. 22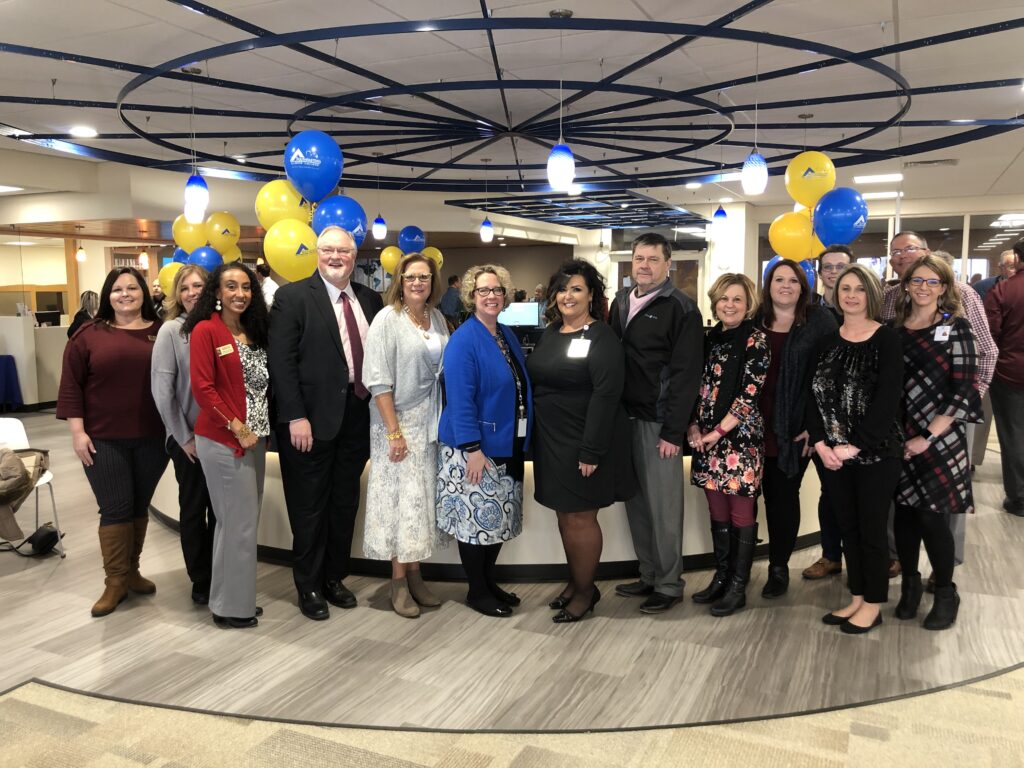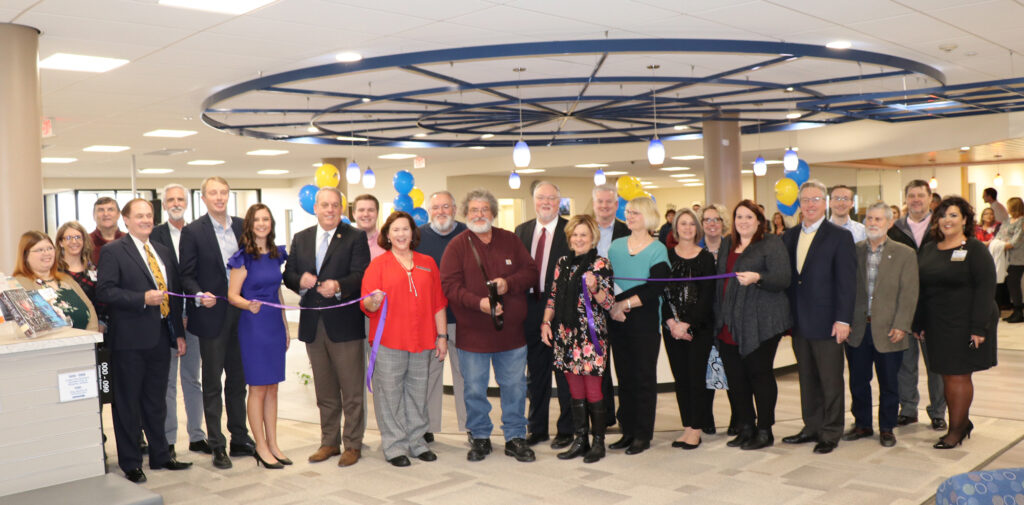 Southeastern Illinois College held its grand opening celebration of the Learning Commons Wednesday, Jan. 22, at 11:30 a.m.
Attendees included Sen. Dale Fowler, Rep. Patrick Windhorst, Rep. David Severin, and Kristen Schull from Congressman Shimkus' office; SIC students, faculty, staff, and retirees, including Dr. Dana Keating for whom the Student Success Center is named; community members, Saline County Chamber representatives and members, and sponsors of the Learning Commons.
SIC President Dr. Jonah Rice kicked off the event with a warm welcome explaining the series of events leading up to the reinvention of the student space now known as the Learning Commons.
"We were listening to our students, we asked them what they needed, and it was a space that would be more than a library, more than a help center, and more than just a cool place to study," said Rice. "Our team did our homework – we had a lot of road trips – we visited a lot of colleges and universities who had recently undergone a Learning Commons makeover… We had a great design team… and we worked with friends like Sen. Fowler who got that appropriation."
He also defined Learning Commons. "It's a library, an archive, a classroom, technical support, tutoring and academic support, a content creation station, a quiet space, a gaming space, an online space and a cyberspace all rolled into one. It's a trend that you see in higher education, and ultimately a Learning Commons metaphorically and figuratively is a hub."
Karla Lewis, Associate Dean of the Learning Commons spoke next, recognizing sponsors and giving more detail about the various areas within the space.
"We've moved tutoring from an isolated area to a more visible location at the front of the Learning Commons and have added some professional tutors in math and English… and that has increased our tutoring assistance by more than 500 percent," said Lewis. "We tried to provide a space where no matter the need, whether a student is coming in to work alone, work as a small group, wanting to socialize, work with a big team on a presentation, relax, or whatever they need to do, they can come here."
Lewis also assured the audience that even though there are now less physical books in the Melba Patton Library portion of the Learning Commons, there is now larger access to books in various formats than ever before, citing total resources at 12 million books, movies and sources available.
She also recognized sponsors – many of whom were present – who helped make the Learning Commons project possible. Those include Banterra, Beck's Pharmacy, Cave-In-Rock Ferry, Clearwave, Ferrell Hospital, Gary Jones, Harrisburg Medical Center, Michael Tison, Richard Clark, the SIC Foundation, SIC Student Government, and Tri-State Business Equipment.
SIC Student Trustee Bridget Payne spoke on behalf of the SIC Student Government.
"We were very appreciative to be asked to help in the planning process of the new Learning Commons, and we were also asked our opinions and if we had any new ideas to contribute to the plan," said Payne. "It's now much easier for students to get the various help that they need all in one place."
SIC Board of Trustees Chair, Dr. Patrick York, concluded the ceremony.
"Times change and so it is the task of the board of trustees and the administration to provide for the president to anticipate the future. We think this facility does that, and we are proud of it, and we challenge the youngsters in the crowd that 20 or 30 years from now, you've got to re-envision what this is today won't be then, and good luck."
To learn more about the SIC Learning Commons or to become a sponsor, contact Lewis at (618) 252-5400, ext. 2326 or email karla.lewis@sic.edu.
Background on the SIC Learning Commons Project
The renovation project began in the summer of 2018 as a project to not only complete deferred maintenance, but also to modernize and reinvent the library to make it a learning hub for students. The remodeling meant new ceilings, flooring, lights, electrical additions, tearing down of walls, additional technology advancements and more to modernize and meet current student needs.
The renovation, initially funded by a combination of state appropriations funding and bond funds to match state dollars joined the Dana Keating Student Success Center, Melba Patton Learning Resource Center, and Online Learning & Educational Technology Departments.
The new space also provides students with a modern area to use for reading and relaxing with a faux fireplace and other lounging areas, use of various electronic devices in places like the cyberbar, homework in groups meeting spaces or in solo study pods, larger collaborative workspaces with floor-to-ceiling whiteboards and screen-sharing monitors, games and puzzles that include a Lego station, virtual reality experiences, 3D printing opportunities and more.
###