SIC Theatre Presents Arsenic and Old Lace Feb. 7-8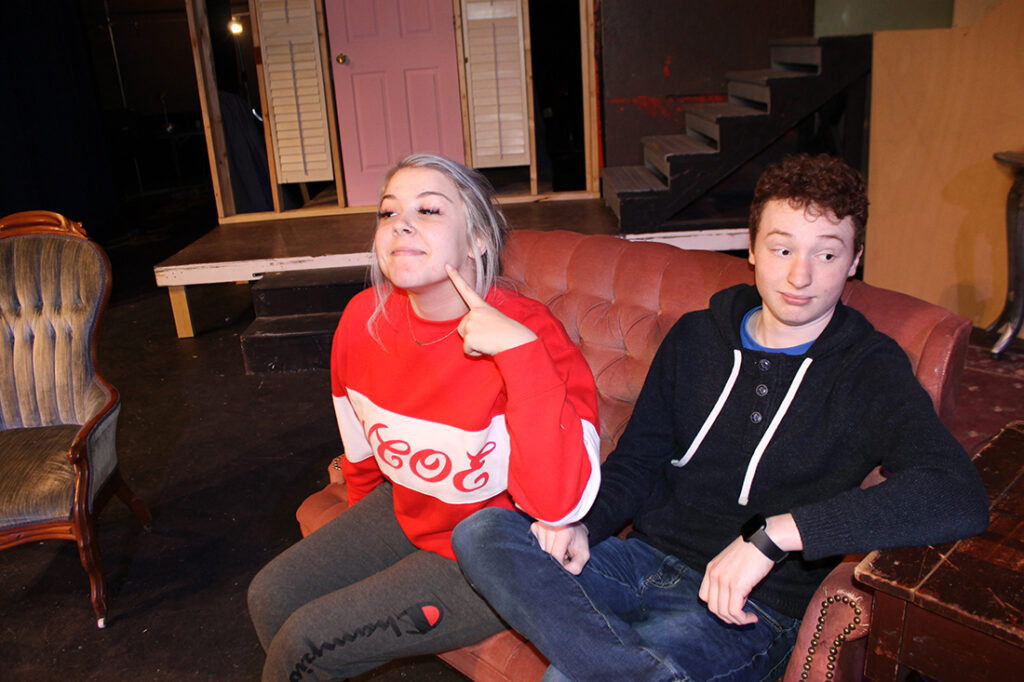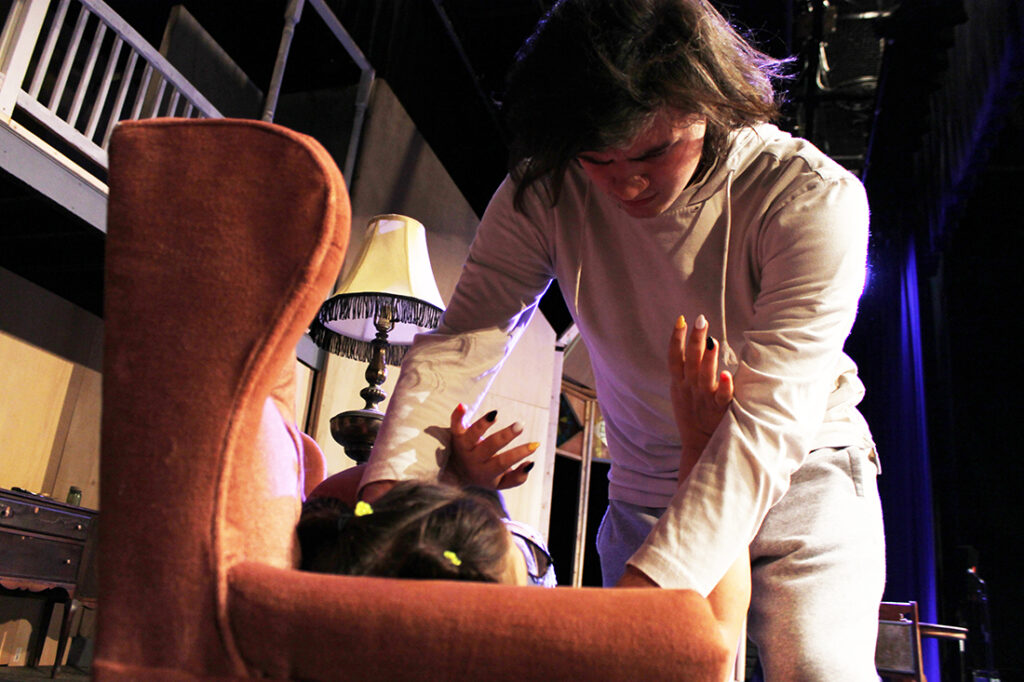 The Southeastern Illinois College Theatre presents Arsenic and Old Lace Feb. 7 and 8 at 7 p.m. in the George T. Dennis Visual & Performing Arts Center.
Arsenic and Old Lace is a farcical black comedy revolving around the Brewster family. The hero, Mortimer Brewster (Carter Reed of Harrisburg), is a drama critic who must deal with his crazy, homicidal family and local police in Brooklyn, as he debates whether to go through with his recent promise to marry the woman he loves, Elaine Harper (Paige Clore of Eldorado), who lives next door and is the daughter of the local minister.
His family includes two spinster aunts (Nicole Taylor of Harrisburg and Alex Morris of Carrier Mills) who have taken to murdering lonely old men and a brother (Jack Gulley of Harrisburg) who believes he is Theodore Roosevelt and digs locks for the Panama Canal in the old cellar of the Brewster home.
"Murder, madness and mayhem – this show has it all – and it adds up to equal one of the funniest comedies that can be seen on any stage," said Gareth York, director of the show. "SIC Theatre Department is blessed with a talented cast who will make the most of this script. I have enjoyed working with them in bringing this show to life and believe that audiences will have just as much fun experiencing it."
Arsenic and Old Lace was written by American playwright Joseph Kesselring in 1939. It opened on Broadway in 1941, but has become best known through the subsequent film adaptation starring Cary Grant and directed by Frank Capra in 1944.
Costumes are designed by Janet Hart and York. John Hart of Hart's Music in Harrisburg provides sound equipment, and lighting design is by Kyle Upchurch.
General seating is $8, and $6 for students, staff and seniors. Tickets may be purchased at the door or in advance by calling 618-252-5400, ext. 2486 or 618-841-4649 or by emailing boxoffice@sic.edu.
###