WILDCAT JOINS SIC CLAY BREAKERS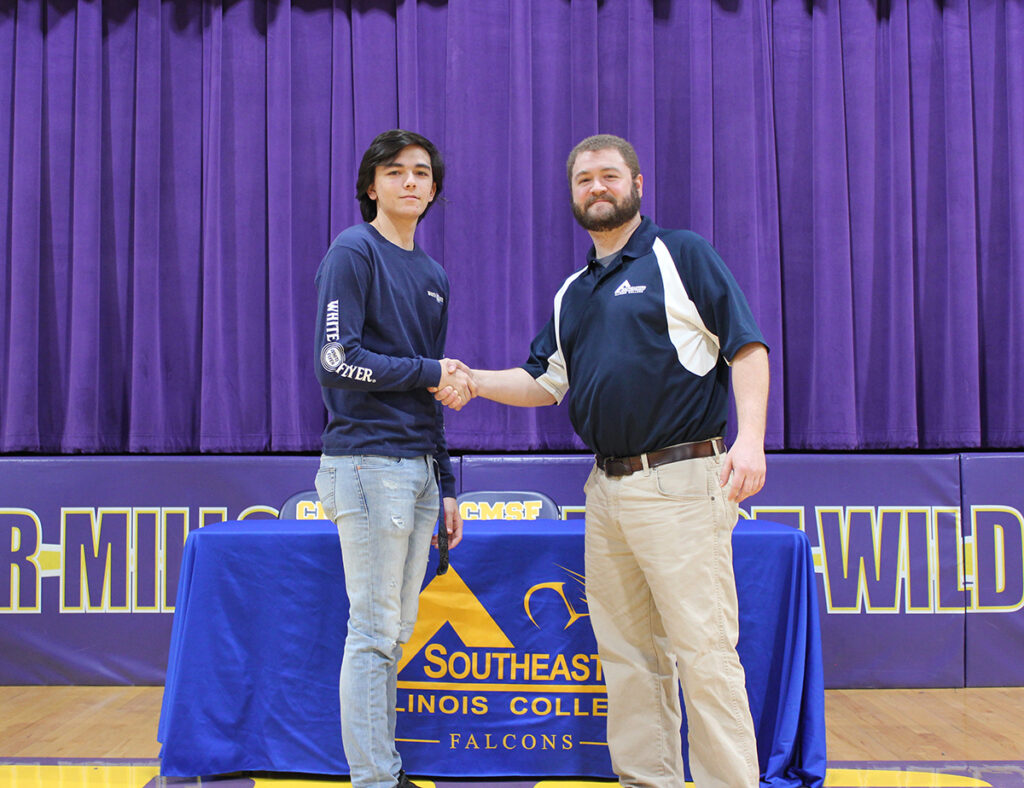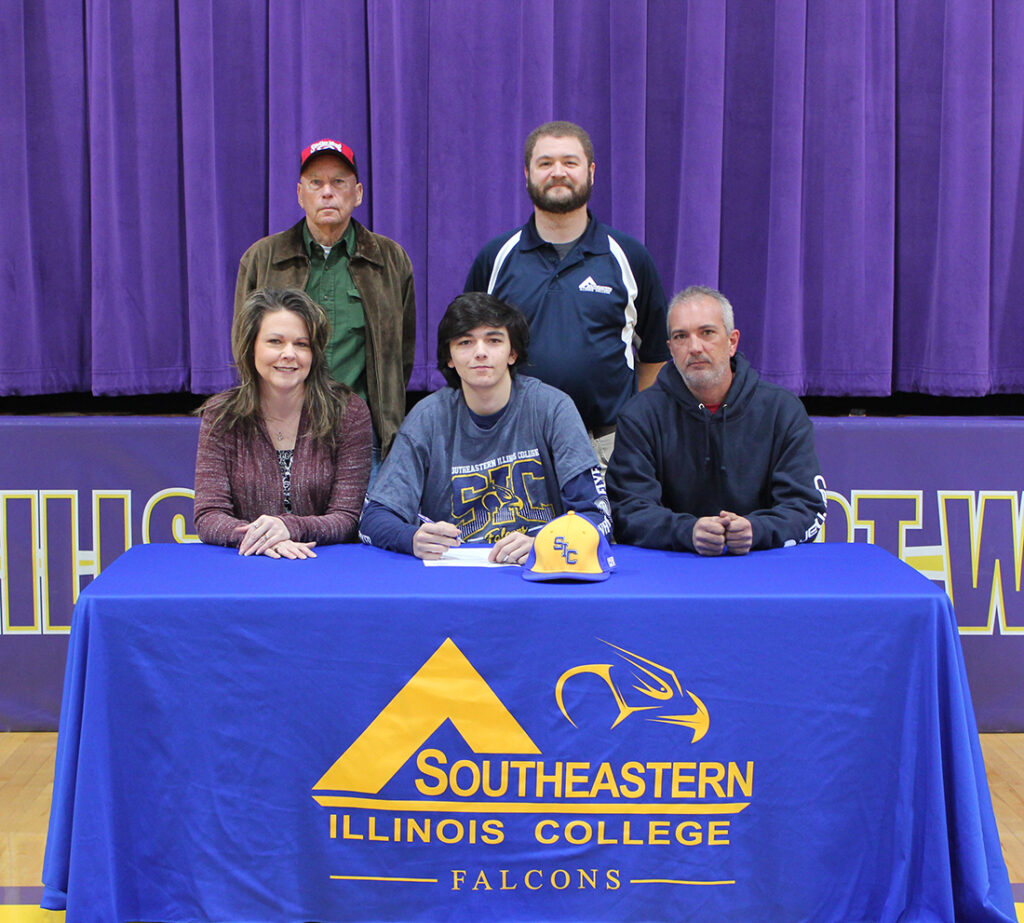 Carrier Mills-Stonefort High School hosted Southeastern Illinois College's head trapshooting coach, Jordan Hammersley, Feb. 5, for an athletic signing held in their DeWitt Gymnasium.  Nate Rice, a local trap shooter, signed a letter of intent and commitment to attend SIC this fall.
Rice will compete with the SIC Clay Breakers as they qualify for the Illinois State Trapshooting Association statewide event, as well as the Grand American World Championships throughout the year leading into summer 2021.  He plans to complete his prerequisite studies in engineering while competing for the Clay Breakers.   Rice is undecided about what university he'll be transferring to after his time at SIC, but he says he's definitely looking.
"Nate is a great shooter who has been honing his skills at the local Harrisburg Hunter's Club," said SIC Head Coach Jordan Hammersley.   "He's been shooting since the seventh grade and his passion for the sport has never waned.  SIC, and my team in particular, will be lucky to have him."
Rice will receive a scholarship, paid tournament fees, shotgun shells, and association memberships while competing for the Clay Breakers.
Rice said of his new team "It's nice to have this great opportunity with a local school."
For more information about the SIC Clay Breakers trapshooting team or the upcoming Outfitter Wildlife Management program, contact Hammersley at jordan.hammersley@sic.edu or (618) 252-5400, ext. 2328, or visit www.sic.edu/ClayBreakers.
###