Netherland Twins Share Their Experiences at SIC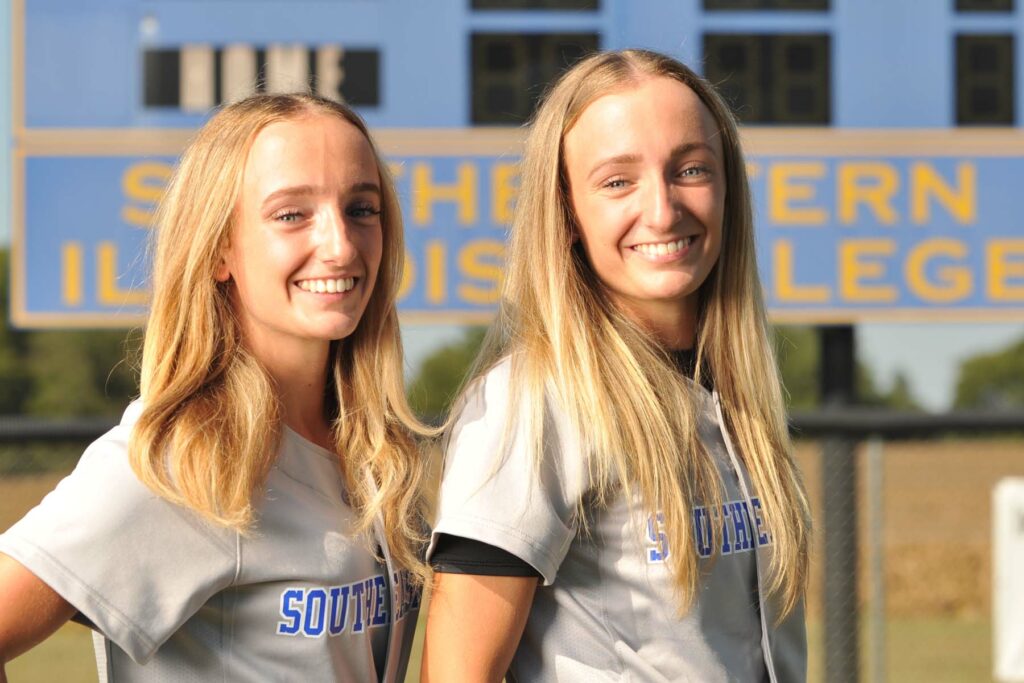 –SIC Softball Hosts JALC at First Home Game Feb. 29–
Identical twins, Kim and Bowdine Horsten from Moergestel, Netherlands, started their college career at Southeastern Illinois College in August on a softball scholarship.
The twins say their experience thus far has been a positive one.
"So far our experience here at SIC has been great! Everyone we've met so far has been so nice to us and made us feel very welcome," said Bowdine Horsten, an outfielder on the SIC softball team. "Our first week here we turned 20 and our team organized a little surprise party for us."
Her sister Kim Horsten, pitcher for the Falcons, chimed in with some of the differences between their home and the U.S.
"The biggest difference between here and home is probably the college sports," she said. "Back home we play sports for different clubs instead of schools so to combine softball with school is a really cool experience."
The twins say they are hoping the Falcon softball team makes it to the top four, but their goal is to make it to the top two and go to nationals in Utah.
Head coach Maggie Calcaterra said she was glad she took a gamble on the twins, having only seen a video during recruitment, and that she "definitely won that hand."
"Kim is a great addition to the pitching staff. I wanted to add a left-handed pitcher to give us a different approach on the mound. Kim gives us that look," said Calcaterra. "Both of the girls are very quick, which especially helps Bo in the outfield.  Additionally, they both hit from the left side, adding variation to our line-up.
"These girls add an edge to the team, bringing another level of competitiveness that we need to succeed. I joke with them about being stubborn. They don't like to be told that they can't do anything, which pushes them even further to prove any critics wrong. I am excited to see what the twins and the rest of the team achieve this season."
The Horsten twins say they are still adjusting to the changes in coming to the U.S.
"The biggest adjustment is probably combining softball and school," said Kim Horsten. "Some days we have practice three times a day, and to combine that with school has probably been the hardest thing to adjust to. There is also a seven hour time difference between here and the Netherlands so the time that we can talk to our friends and family back home is pretty limited."
Bowdine Horsten added, "The best part about coming here is the people we have met. Our friends and teammates feel like family to us now, and we feel lucky to have them in our lives."
The twins, along with the rest of the team, coach Calcaterra, and assistant coach Melissa Broy are looking forward to the start of the season Feb. 21 in Meridian, Mississippi. The first home game double header on Falcon Field is scheduled for Feb. 29 at noon and 2 p.m. against rival John A. Logan College.
Due to already wet conditions this season, fans should check the SIC Softball Facebook page (www.facebook.com/sicsoftball) or Instagram page (https://www.instagram.com/sicsoftball/) for updates before heading to the field. The Falcon softball schedule can be found at http://www.sic.edu/student-activities/athletics/womens-softball/schedule/2019-2020.
###