100% of SIC Nursing Grads Passed Licensure Exams in 2019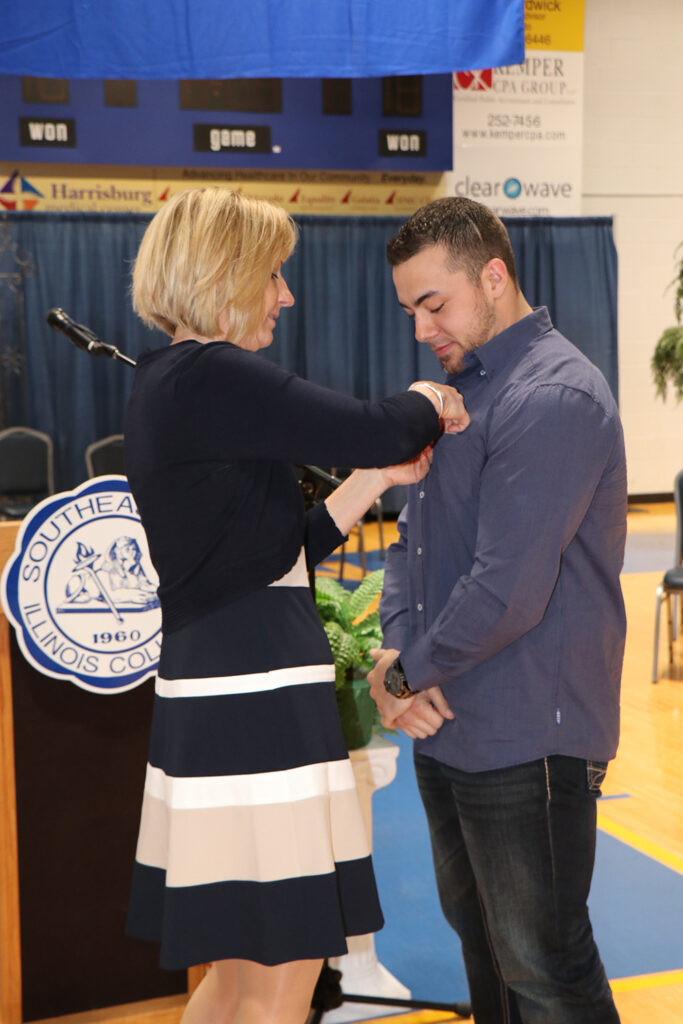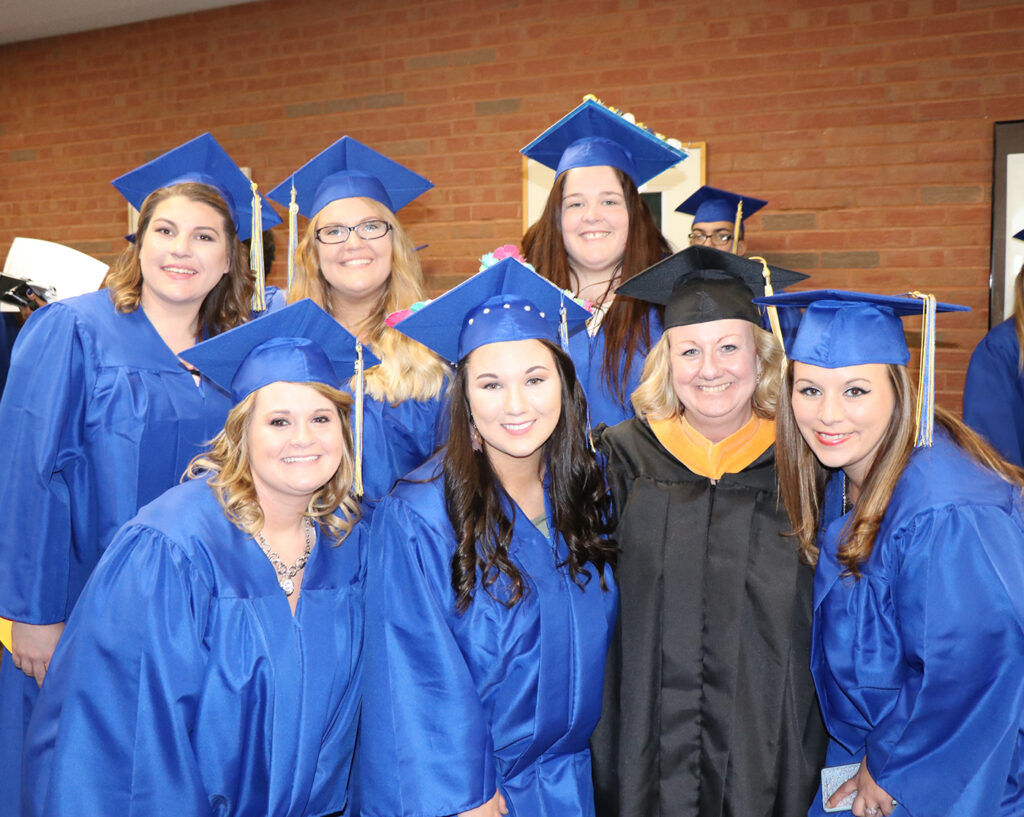 Southeastern Illinois College nursing programs have surpassed state pass rates again this year with 100% of both the licensed practical nurse (LPN) and registered nurse (RN) graduates passing the National Council Licensure Examination upon their first attempt.
These scores are well above the state averages of 89% for LPN and 88% for RN, as well as the national averages of 86% for LPN and 88% for RN. This is the second year in a row for perfect scores at SIC. In fact, this year, SIC's combined scores were higher than any other college south of Interstate 80, and SIC was one of only two in the entire state to have 100% on both tests.
"Our nursing program is top notch," said President Dr. Jonah Rice. "I couldn't be more proud of the director, instructors, and students. We emphasize quality first and foremost over quantity, and these impressive pass rates are a testament to that fact."
Pass rates for SIC's LPN graduates have not dipped below 96% in the past 10 years, and the lowest RN pass rate in the past 10 years has been 89% (still above the current state average). Overall perfect pass rates in the past 10 years were earned four times for the RN program and six times for the LPN program.
"We are enormously proud of our stellar pass rates," said SIC Director of Nursing Amy Murphy. "This level of success cannot occur without a robust and collaborative effort from students and faculty, along with unwavering support from higher administration and the Board of Trustees. The faculty are also working hard to revise the curriculum and ensure that the programs comply with criteria set by the Accreditation Commission for Education in Nursing."
According to the U.S. Bureau of Labor Statistics (BLS), employment of registered nurses is projected to grow 12 percent from 2018 to 2028, much faster than the average for all occupations.
"Growth will occur for a number of reasons, including an increased emphasis on preventive care; growing rates of chronic conditions, such as diabetes and obesity; and demand for health care services from the baby boom population, as they live longer and more active lives," says the website.
According to the BLS, the national median annual wage for registered nurses was $71,730 in May 2018.
To help meet the need for nurses, SIC increased its number of open seats for nurses of this region a few years ago. However, with the rigorous training involved in the nursing profession, only those with the top entrance scores will be accepted.
Application for the fall 2020 nursing programs ends March 31. To qualify, applicants must meet the outlined prerequisite classes with a grade of "C" or better, pass a pre-entrance exam, and attend an advisement meeting.
Applicants do not need to make an appointment to attend an advisement meeting, and there are still a number of dates available for this year: March 18, 19, 24, 26 and 31.
Advisement meetings are held in room T220 and last approximately one hour. Nursing program applications will only be accepted in person during a group advisement meeting. Applicants should bring proof of residency, such as a driver's license, to advisement. ADN advisement meetings are for applicants currently enrolled in an approved PN program or who have an unencumbered PN license.
For those who are considering nursing or who would like to become a certified nurse assistant (CNA), the next tuition-free CNA classes at SIC will begin in June at the Harrisburg campus and August at the David L. Stanley White County Center in Carmi.
The Southeastern Illinois College nursing program began in 1955 with a class of 13 students in the lower level of Harrisburg High School.  It was the only program of its kind in Illinois, south of St. Louis, at that time.  Since then, it has grown to approximately 100 students each year and includes online and traditional classes
Nursing program applications for fall 2020 must be submitted by March 31.  For more information on nursing, contact Amy Murphy, director of nursing, at 618-252-5400, ext. 2330 or nursing@sic.edu, or visit www.sic.edu/nursing.
###