Wolf, Rice Reflect on Value of SIC Education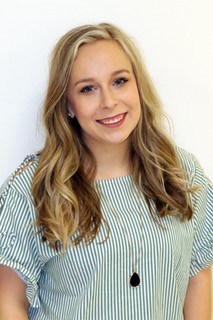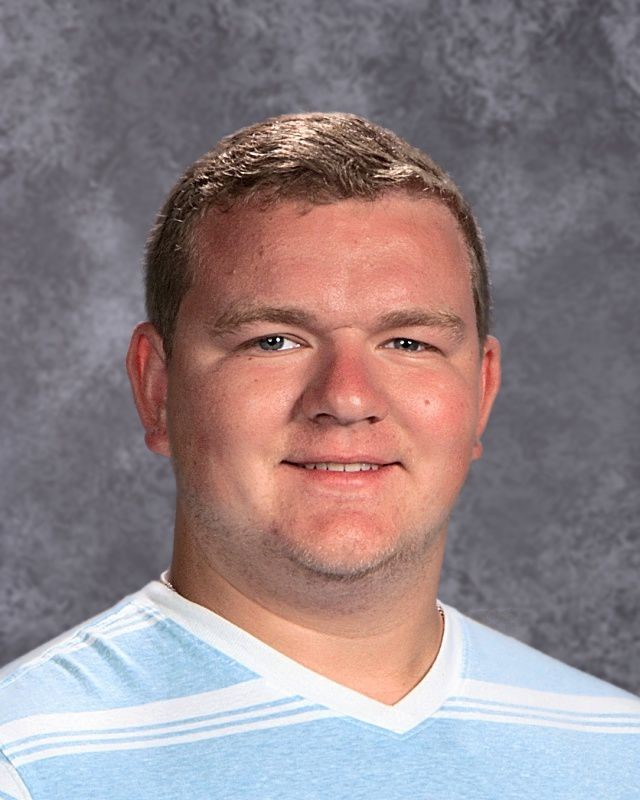 HARRISBURG, Ill. (May 27, 2020) – Providing quality education and opportunity at a cost-effective value, Southeastern Illinois College ensures its Falcons leave the nest with critical education and experience to continue journeys of high achievement. Micaylen Wolf, SIC Class of 2019, and Jacob Rice, SIC Class of 2020, are both testaments to that statement.
Upon graduating from Harrisburg High School in 2017, Micaylen Wolf continued her education at SIC that Fall. She was actively involved in numerous organizations while on campus, including Phi Theta Kappa, Theta Sigma Phi, Student Government and Student Ambassadors. Wolf also worked on campus in the office of the president and as a student worker for the Student Activities Director.
"My campus job granted me the needed scheduling flexibility for a full-time student. I was able to work between classes, take off before big exams to study, and gain a better understanding of the administrative workings," Wolf remarks.
Jacob Rice graduated from Southeastern in spring 2020. Like Wolf he will continue his education at SIU. During his time at SIC, Rice was vice president of Student Government, a member of both the Speech and Debate Team and of the Math and Science Club, and he devoted time as a student worker, as well as hours of volunteer service to his community. For Rice, those hours of dedicated time across his studies, student activities, and volunteerism will all pay off on the road ahead.
"SIC has given me a great base knowledge for the classes I am going to take in the fall, but I also have a lot of extra credit hours," the graduate explains. "The extra hours have allowed me to take a much lighter fall semester."
The lighter university course load will be vital for Rice's adaptation to university coursework, especially in these unusual times. He remarks that the specificity of the classes at SIC helped him tailor a schedule that would later help him for university classes. He says his SIC education is certainly paying off, well beyond Southeastern's campus.
Community colleges are often viewed as a steppingstone to the next platform in one's journey. For Wolf, SIC was the perfect leap toward her goals. The learning environment was comfortable to her and Wolf says she was excited by the opportunities that SIC had to offer.
"Community college is certainly more affordable than universities, but there are other benefits as well. The smaller campus allows for smaller class sizes, more individualized learning, a better sense of campus community, and many opportunities to take on leadership positions," Wolf adds.
"I chose SIC because I needed to be close to home at that time," she explains. "SIC allowed me to succeed academically, complete numerous prerequisite courses, and become an integral part of campus activities, while staying close to home."
Rice and Wolf both share common reasons to attend SIC: a cost-effective value and a quality education.
"I chose SIC as the start of my educational journey for a lot of reasons, but the biggest reason was the affordability and the quality of classes," confirms Rice.
After graduating from SIC, Wolf and Rice have and will transfer to Southern Illinois University Carbondale, where the successful students have both been awarded the institution's prestigious provost scholarship.
"The instructors I had while at SIC truly pushed me to fulfill my academic potential and be successful. I believe that their encouragement, enthusiasm, and desire to see me succeed definitely played a role in my receiving of the provost scholarship," Wolf elaborates.
"I had a great experience where I could go into office hours and work out any problems I had or I could stay after class and get help where needed," Rice adds. "I also had teachers go above and beyond the classroom by helping prepare me with extra material outside the norm in order to help better prepare myself for medical school."
It was this intentional teaching and smaller class size that drew Rice to SIC. At Southeastern, students are taught by an instructor in a smaller classroom setting rather than an assistant in a vast lecture hall.
"That was a very important idea for me as I did not want a teacher's assistant to be teaching me in lecture and have no idea who the actual instructor was," he explains his reasoning. "I never had to worry about that at SIC."
For Wolf, the 2019 SIC graduate cites that the extra time spent reviewing concepts, gaining better insight of various fields of study, and simply building relationships with professors is of much significance in her success. The educational intent of her professors, she says, has made all the difference in receiving letters of recommendation, finding research opportunities, insight into graduate programs, and building knowledge of the coursework.
Wolf will lean into the wisdom of past instructors as she proceeds in pursuit of her aspirations. Currently a senior studying physiology with minors in both chemistry and psychology, she announces that she will be applying to medical schools across the country as she pursues her dream of becoming a physician. Although she is moving away from SIC, Wolf is taking many fond memories with her.
"I'll never forget our Phi Theta Kappa trip to the national convention," she recalls. "Those three days were filled with so many laughs and good memories!"
Rice will also lean on the knowledge gained from his time at SIC. He explains that working closely with the instructors positively expanded his knowledge of the coursework, in turn giving him an advantage as he transfers programs this fall. Following baccalaureate work, Rice plans to attend medical school immediately, with a desire to eventually work in radiology.
Southeastern Illinois College in Harrisburg with an extension center in Carmi was founded in 1960 and offers more than 80 degree and certificate programs. At $106 per credit hour, SIC boasts one of the lowest tuition rates in the region, saving transfer students more than $20,000 during their first two years of college. Additionally, more than 70% of students receive some form of financial aid or scholarships.
SIC has provided online classes since 2001 and offers dual credit for area high schools, accelerated courses, night classes and community education opportunities. With approximately 4,000 full or part-time students per year and more than 200 employees, SIC is a top employer in Southern Illinois. For more information, visit www.sic.edu. Registration for summer and fall is going on now. Email advising@sic.edu to register.
###