Covered Firing Line Added to SIC Firearm Range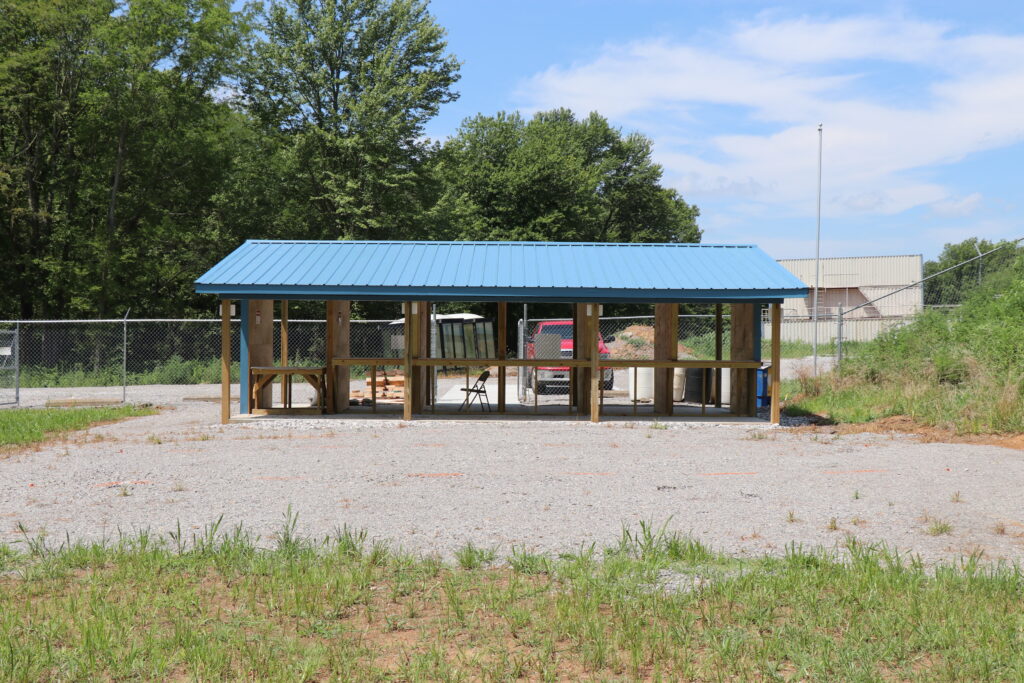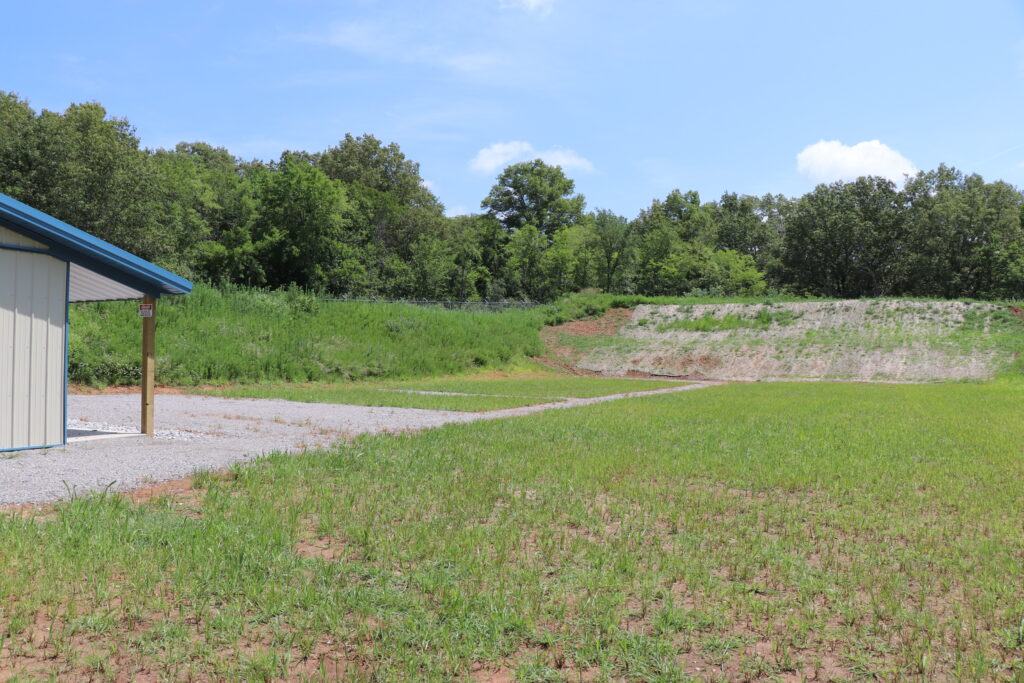 HARRISBURG, Ill. (August 11, 2020) – The Chuck Hearn Outdoor Educational Complex at Southeastern Illinois College received a new addition to its facilities this summer in the form of a covered firing line at its firearms range. The outdoor educational complex contains training areas for programs including fire science, firearms, archery, coal mining, among other related educational offerings.
The covered building houses six stalls for individuals to shoot from and is accessible via a concrete pad. The range allows for shooting targets from distances up to 50 yards. There are no restrictions on the caliber of gun able to be used at the range, allowing for a wide array of learning opportunity. Safety is a top priority and the range satisfies all ordnances and regulations. The covered firing line is handicap accessible.
Law enforcement currently utilizes the range and will continue to use it in the future. This usage allows for local law enforcement officers to train locally, rather than travel to distant locations for training. The six-stall building only makes up half of the range as the other half consists of open ground. This space is useful to law enforcement to place barrels and other obstacles for situational training.
Southeastern Illinois College in Harrisburg with an extension center in Carmi was founded in 1960 and offers more than 80 degree and certificate programs. At $106 per credit hour, SIC boasts one of the lowest tuition rates in the region, saving transfer students more than $20,000 during their first two years of college. Additionally, more than 70% of students receive some form of financial aid or scholarships.
SIC has provided online classes since 2001 and offers dual credit for area high schools, accelerated courses, night classes and community education opportunities. With approximately 4,000 full or part-time students per year and more than 200 employees, SIC is a top employer in Southern Illinois.  For more information, visit www.sic.edu. Registration for fall is going on now, with classes beginning August 17. Email advising@sic.edu to register.
###