Forensic Falcons Win Gold in Season Opener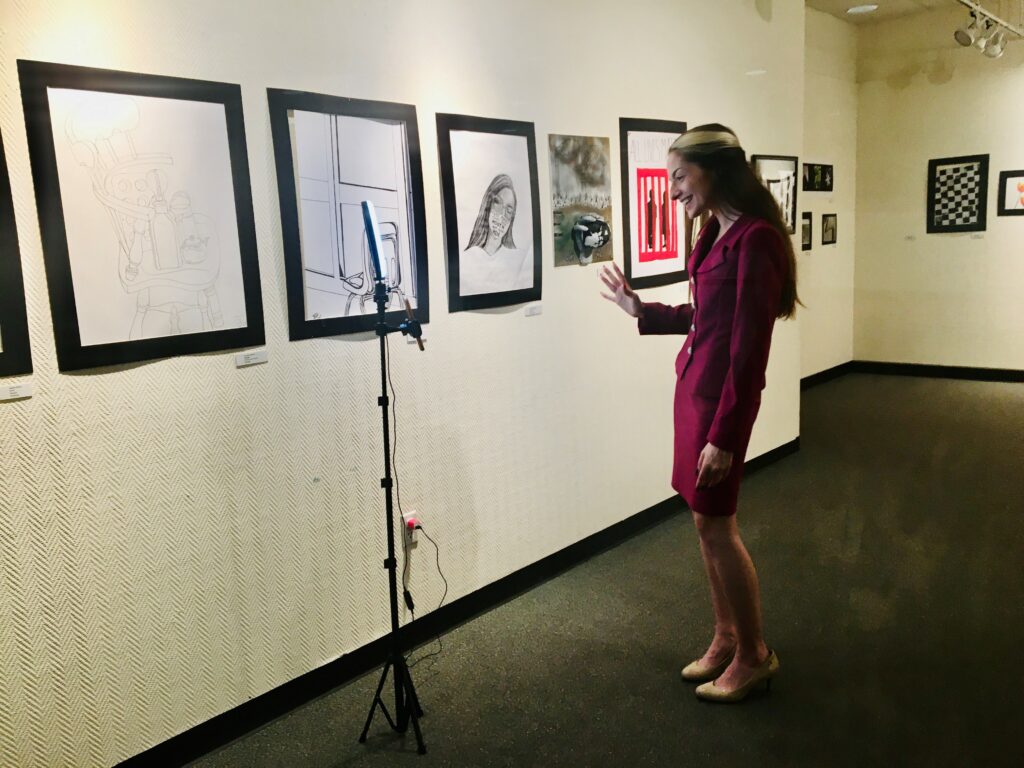 The Southeastern Illinois College Forensic Falcons earned gold medal honors in debate, individual events, and overall sweepstakes in their season opening tournament this weekend against 14 teams from across Illinois. The Falcons also brought home 13 individual gold medals.
Due to the ongoing COVID pandemic, the tournament was held entirely online. Team members competed virtually in separate, enclosed rooms. Social distancing and masks were required between rounds. All ballots, announcements, and awards were handled electronically.
Even with these changes, the tournament marked a welcome return to competition for the team.
"I'm extremely proud of how the students have adapted and overcome new challenges," explains coach Paul Cummins.
Director of Forensics Jenny Billman agrees. "Our team has shown that they are hardworking and adaptable. Those skills will serve them well for a lifetime."
The team will compete next at the Pioneer Trails invitation Nov. 6-7, hosted by Casper College in Wyoming. Each tournament serves as preparation for the 2021 Phi Rho Pi National Tournament.
The team is coached by Jenny Billman, John Corum, and Paul Cummins. Individual results from the tournament are as follows.
Addie Mays (Mount Vernon): Gold in persuasive speaking, gold in informative speaking, gold in prose interpretation
Bradley Frailey (Harrisburg): Gold in poetry interpretation, gold in speech to entertain, gold in program oral interpretation
Nick Triplett (Galatia): Gold in communication analysis, silver in International Public Debate Association (IPDA) debate, silver in impromptu speaking, silver in extemporaneous speaking
Collin Sexton (Norris City): Gold in informative speaking, silver in IPDA debate, bronze in extemporaneous speaking
Tiffany Turner (Galatia): Gold in dramatic interpretation, gold in prose interpretation
Shainna Ralston (Eldorado): Gold in dramatic interpretation, silver in speech to entertain
Haley Rice (Stonefort): Gold in persuasive speaking, bronze in prose interpretation
Kale Rister (Carrier Mills): Gold in impromptu speaking
Alex Peebels (Carrier Mills): Silver in speech to entertain, bronze in impromptu speaking
Addie Hanks (Harrisburg): Silver in poetry interpretation
Hunter Rechsteiner (Benton): Silver in prose interpretation
Javen Wendler (Harrisburg) also competed in IPDA debate.
The Southeastern Illinois College speech team began in 1970 under coaches Gary Allan and the late George Dennis. The team hit the top 10 nationally in the late 1970's and has placed in the top five community colleges nationwide more than 25 times, with hundreds of individual championships. The team earned its first national title in forensics in 1986, with additional titles following in 1997 and 2005. For more information, visit www.sic.edu/ForensicFalcons or join them on social media: www.facebook.com/ForensicFalcons.
###