SIC Livestreams Commencement 2021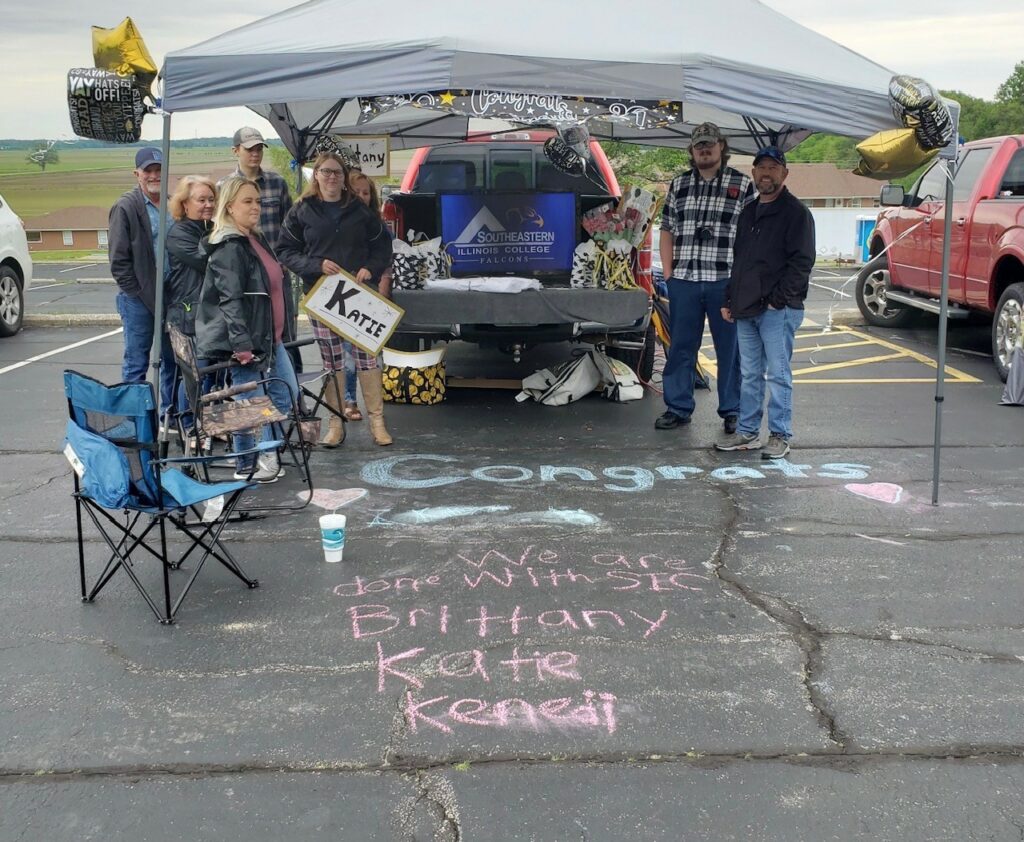 Southeastern Illinois College 2021 graduates proudly walked the aisle in Joseph Deaton Gymnasium May 8 to accept their certificates, diplomas, and nursing pins amidst a crowd of live online viewers this year.
Two ceremonies took place — the first at 10 a.m. for baccalaureate Associate of Arts and Associate of Science degrees. The second was held at 1 p.m. for Nursing, Career & Technical Education, Associate of Applied Science degrees, and certificates.
Although family and friends could not attend in person, some family and friends got creative in the parking lot to celebrate their graduates while viewing the livestream on YouTube.
Terry Severson, Hoosier Fire Management Officer, was the keynote speaker for both ceremonies. He accepted a plaque from Phi Theta Kappa President, past Student Trustee, and Forensic Falcon National Champion and International award winner, Collin Sexton of Norris City.
Music for the first ceremony was provided by SIC Music Instructor and Teacher of the Year, Cory Garmane. Musician and SIC Alumna Melinda Tolley provided music for the 1 p.m. ceremony.
The ceremonies were recorded and can be viewed on SIC's YouTube channel: www.youtube.com/c/SoutheasternIllinois.
###
The entire photo roll may be found at: https://southeasternillinois-my.sharepoint.com/:f:/g/personal/angela_wilson_sic_edu/Ehw6qoj46Z5FrU2kBj81MdwB05xEJB1KeLk8VDk-gD4v4g?e=8lxF5t