Waltonville Native Shoots for SIC Falcon Archers and Clay Breakers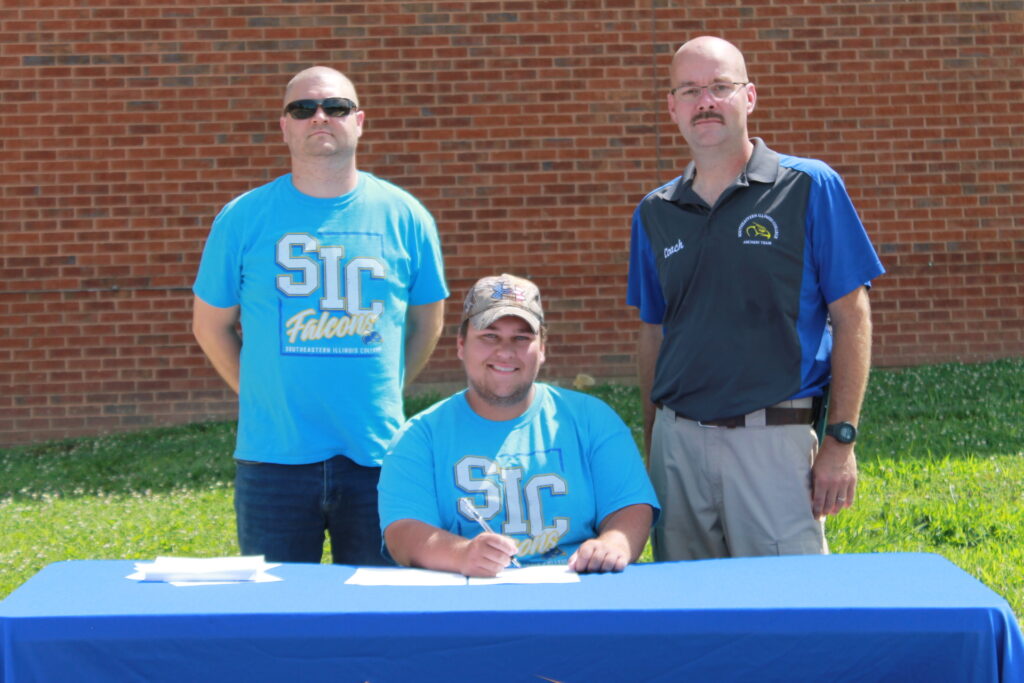 Southeastern Illinois College has another double-teamer in Brandon Lowery of Waltonville, Illinois. Lowery competed in archery last year for the first time with the SIC Falcon Archers, and has decided to also try his hand this fall with the SIC Clay Breakers trapshooting team.
Lowery shot archery for three years on his own before competing with the Falcons this last year. In high school, Lowery competed on the bass fishing team and in FFA. Brandon says he is, "happy for the opportunity to compete on both the archery and trap shooting teams."
Head falcon archery coach Ricky Sauls says, "Brandon is very dedicated in his studies and is always striving to be better on the range and in the classroom. I think his enthusiasm will rub off on anyone around him."
Lowery is enrolled in SIC's Outfitter and Wildlife Management (OWL) program and plans to continue his education to become a wildlife biologist.
Head coach of the Clay Breakers and instructor of the OWL program, Jordan Hammersley, said, "Brandon is a talented shooter from years of waterfowl hunting experience, and it shows on the trap field. He also thrives in my wildlife courses due to this experience."
The SIC Archery Team started with a small group of students as a pilot program in 2011. Since that time, the Falcon Archers have won national awards against Division I universities, added an indoor facility and indoor team, and host high school tournaments. The team is a member of USA Archery and ASA Archery. For more information about SIC's Archery team and facilities, visit www.sic.edu/archery or contact ricky.sauls@sic.edu or 618-252-5400, ext. 2248.
For more information about the SIC Clay Breakers trapshooting team or the Outfitter Wildlife Management program, contact jordan.hammersley@sic.edu or (618) 252-5400, ext. 2328, or visit www.sic.edu/ClayBreakers.
###