Falcons win second straight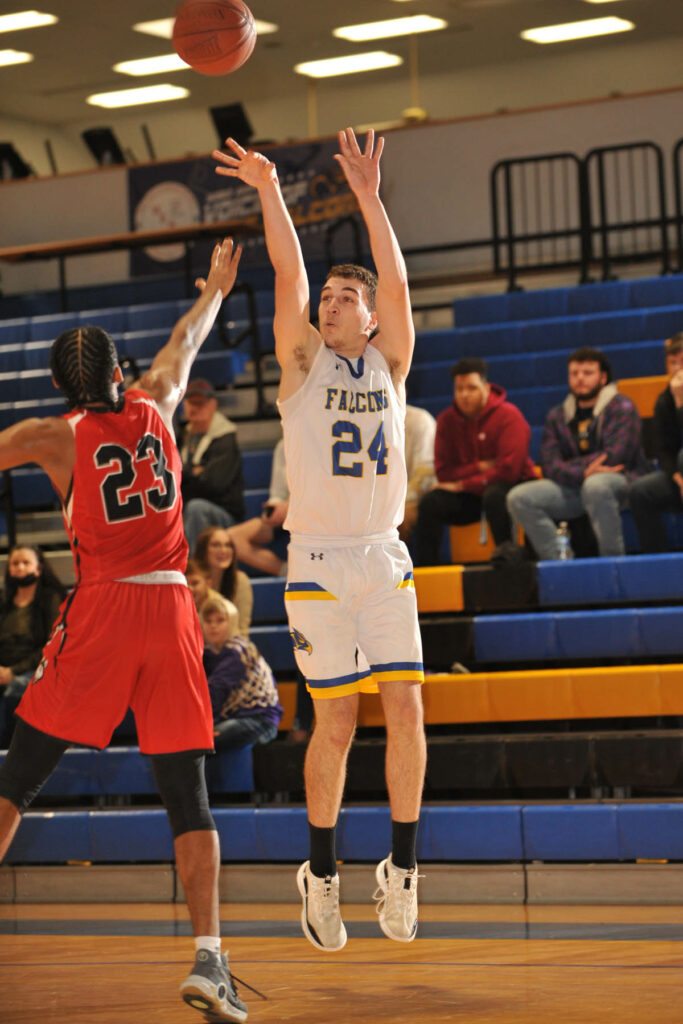 The Southeastern Illinois College men's basketball team won its second straight game Saturday afternoon when it defeated SEMO Prep 81-73 at Deaton Gymnasium.
The Falcons played their best half of the season in the first half as it used stifling defense and hot shooting to build a 47-30 halftime lead.
The Huskies tried to rally in the second half but SIC never let them get closer than eight points down the stretch as the Falcons closed out their second win of the week.
Once again, like the previous win, it was a total team effort for the Falcons. Freshman guard Brandon Anthony of Herrin led the charge with 24 points and seven assists. Freshman forward Kevon Williams of New Madrid, Missouri had a double-double with 10 points and 12 rebounds. Freshman guard Amir Spann of Mt. Vernon also pumped in a double-double with 10 points and 12 rebounds. Freshman guards Devin Rankin of Carmi and Jemarco Burse of Annapolis both added 10 points, while freshman forward Kaleb Ramer of Golconda had nine points, Bryce Simpson of St. Louis chipped in five, Peyton Edwards of Carmi had three and Calen Banks of Cave in Rock had two.
The Falcons, who feature an all-new roster and coaching staff with several players from Southern Illinois, never trailed in the game. SEMO Prep out of Cape Girardeau has defeated multiple community colleges this season.
The Falcons grabbed 10 offensive rebounds and 48 defensive boards en route to winning the rebounding battle. SIC also handed out 18 assists.
"It was another team effort today," SIC coach Sam Swinford said. "Everybody who dressed played big roles in this win today. They really bought into the game plan and wanted to defend our home court. I'm proud of how they played and executed when it mattered most."
The Falcons host West Kentucky Tech Tuesday night at 7 p.m. at Deaton Gym.
###