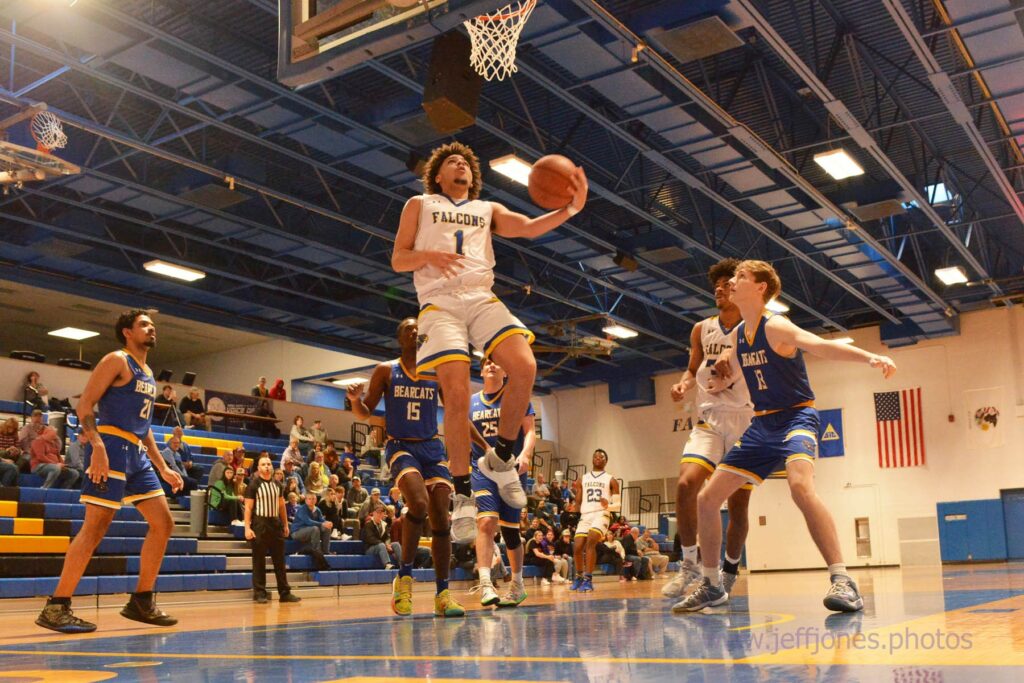 The Southeastern Illinois College Falcon men's basketball team continued its late-season surge with an 88-63 rout of Brescia University JV Sunday afternoon in Deaton Gym.
The win is the Falcons' sixth win in their last seven games and their seventh overall on the season.
The Falcons turned in one of their most complete performances of the year as they routed the Bearcats. SIC shot 48 percent from the field, dished out 19 assists and out rebounded Brescia 49-32 en route to the win.
Freshman Noah Curry of Henderson, Kentucky, led the way with 18 points. Brandon Anthony of Herrin had nine points and 10 assists. Kevon Williams (New Madrid, Missouri) added 14 points, Marco Burse (Annapolis, Missouri) chipped in 11, Bryce Simpson (St. Louis) had nine, Devin Rankin (Carmi) had seven, Amir Spann (Mt. Vernon) had six, Kaleb Ramer (Golconda) and Calen Banks (Cave-in-Rock) both had five and Peyton Edwards of Carmi tallied four.
SIC is coached by first-year coach and former Falcon guard Sam Swinford. The last home game of the Falcons is Wednesday, Feb. 16 at 7 p.m. against Oakland City University in Joseph Deaton Gymnasium.
###