Dayton, TN Resident Signs to SIC's Archery Team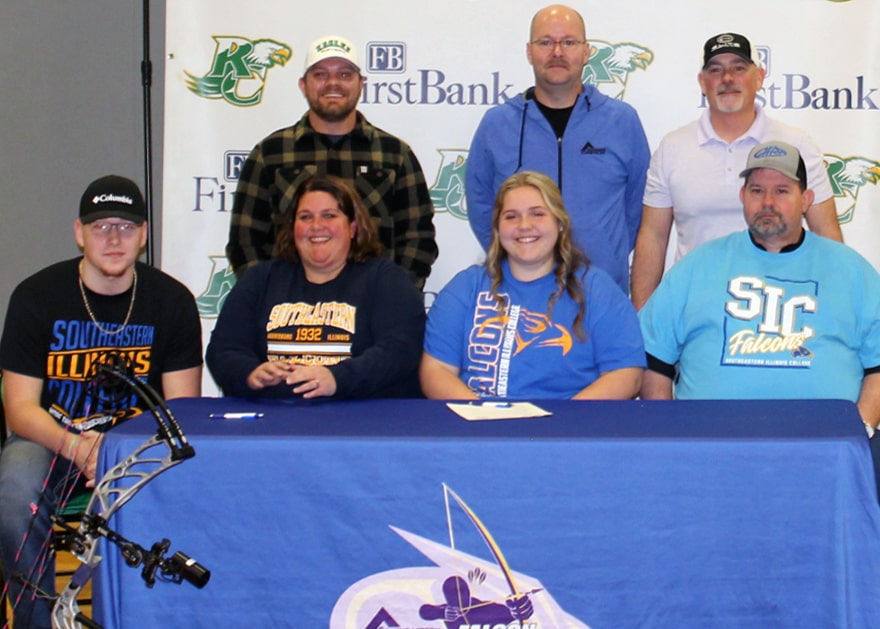 Peyton Douglas has signed her intent to compete with the Southeastern Illinois College Falcon Archers for the 2022-2023 season.
"A Woman of Faith once said, when God gives you a new beginning, it starts with an ending," says Douglas. "Be thankful for closed doors. They often guide us to the right one."
A senior at Rhea County High School, Douglas has been shooting for about a year and is a member of the Harvest Archery Team in Dayton, Tennessee. She competes in ASA, S3DA, and Shootout Series. During her high school years, she also played on the volleyball and softball teams. While at SIC, she plans to earn her associate's degree and then take cosmetology courses.
"This was just the second time I have seen Peyton shoot. The first time I saw her shoot however, I knew there was a lot of potential waiting to come out," says SIC Archery Head Coach, Ricky Sauls. "This year at the "Shootout" confirmed that Peyton has come a long way in a short period. I could not believe the amount of support everyone at the Shootout showed for her while she was competing. She will be a great addition to the SIC archery team."
The SIC Archery Team started with a small group of students as a pilot program in 2011. Since that time, the Falcon Archers have won national awards against Division I universities, added an indoor facility, an indoor team, and host high school tournaments. The team is a member of USA Archery. For more information about SIC's archery team and facilities, visit www.sic.edu/archery or contact ricky.sauls@sic.edu or 618-252-5400, ext. 2248.