Bowling Falcons Welcome Hawk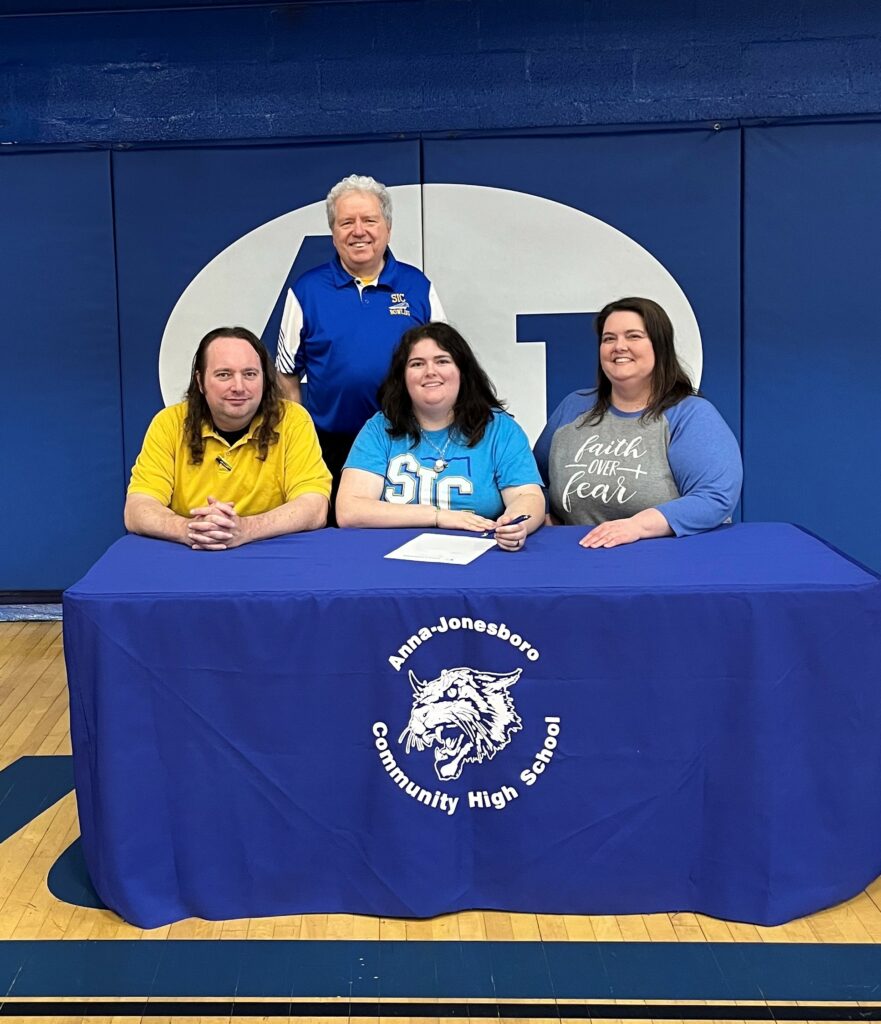 Anna-Jonesboro High School senior Madi Hawk has announced her intent to bowl with Southeastern Illinois College's Bowling Falcons for the 2022-23 season.
Doug Cottom, SIC's Head Bowling Coach, is pleased to be welcoming Hawk to the team.
"I really feel fortunate to be able to sign Madi. She comes from a very strong high school program at Anna-Jonesboro and has been their anchor bowler for several years now," said Cottom. "Madi is a solid left-handed player that will step in and help the women's program immediately. She has a strong game with a powerful strike shot that will play well at the collegiate level."
The Falcon Bowling Team has been competing since 2018, besting Division I universities in regional competition as a member of the United States Bowling Congress Collegiate Bowling. Those interested in trying out for SIC's 2022-23 men's or women's varsity teams is encouraged to contact Doug Cottom at doug.cottom@sic.edu or 618-841-4867. Scholarships and bowler incentives are available.
###